Feature Image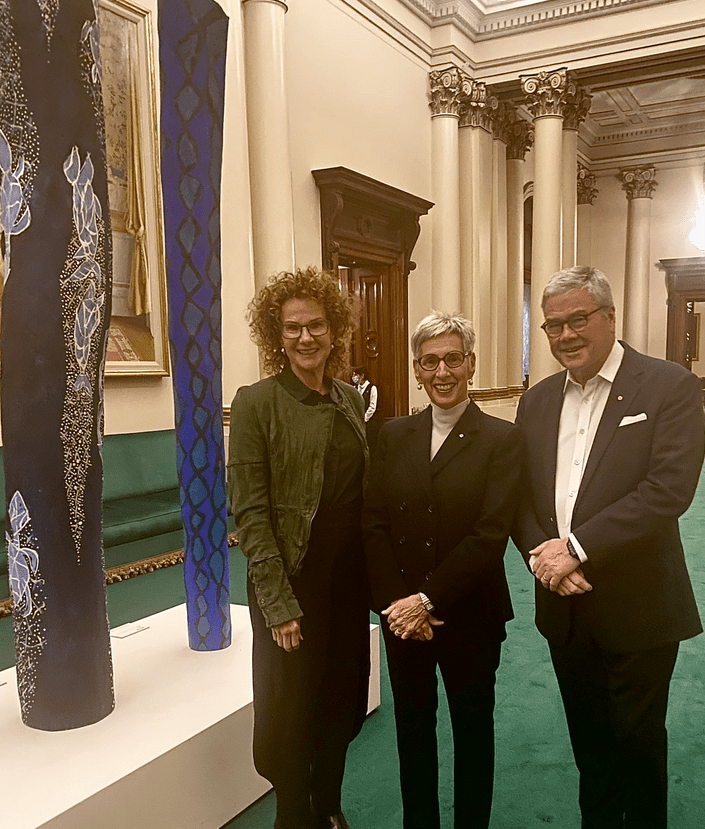 Introduction
This week the Governor and Mr Howard hosted a reception at Government House Victoria for the Pathways to Politics Program for Women.
Body
The Pathways to Politics Program launched in 2016 and is a non-partisan initiative that aims to increase female participation in politics.
Among the guests at the reception were Carol Schwartz AO, founding Chair of the Trawalla Foundation, Professor Nicola Phillips, Provost of The University of Melbourne, and Members of Parliament and Local Government. Program alumni were also in attendance.
At the reception, the Governor praised the goals of the program, saying that 'We know that any talent pool is enriched by diversity, and that different perspectives are imperative for the best public policy and leadership.' During her speech, the Governor also thanked all those who contributed to the program's realisation. You can read the Governor's speech here.
The program is a collaboration between The University of Melbourne, the Women's Leadership Institute of Australia and the Trawalla Foundation. It is open to female-identifying and non-binary residents of Victoria. Similar programs have now been implemented at Queensland University of Technology and the University of New South Wales.