Feature Image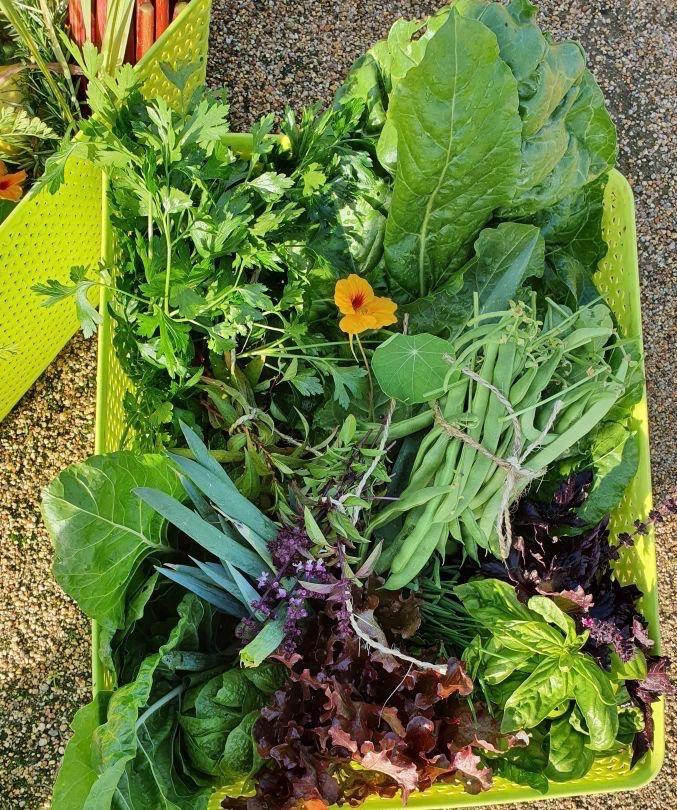 Introduction
The reinstatement of a the original Kitchen Garden in the Grounds of Government House Victoria has provided the basis of an important community program.
Body
The Governor and Mr Howard reinstated a kitchen garden at Government House on the site where the original kitchen garden was first planted. The garden was named the 'Peace and Prosperity Kitchen Garden', taken from the State's motto of 'Peace and Prosperity'.
In normal times, the Peace and Prosperity Kitchen Garden is a setting for a program at Government House for women from migrant and refugee backgrounds to meet together, to cook and share meals, learning more about each other's cultural traditions, and at the same time, building connections and reducing social isolation. Produce from the garden is also used in the Government House kitchen for the official events held at Government House for members of the Victorian community and as part of the State's international outreach.
During these times of physical isolation when the produce from the garden is not being used in these normal ways, the Governor and Mr Howard have arranged for the fresh produce to be provided to an emergency accommodation centre in Melbourne, whose usual catering arrangements have been disturbed by the current health crisis. Whilst COVID-19 is affecting everyone across the world, for those suffering pre-existing or additional hardships and disadvantage, these are especially difficult times.