Feature Image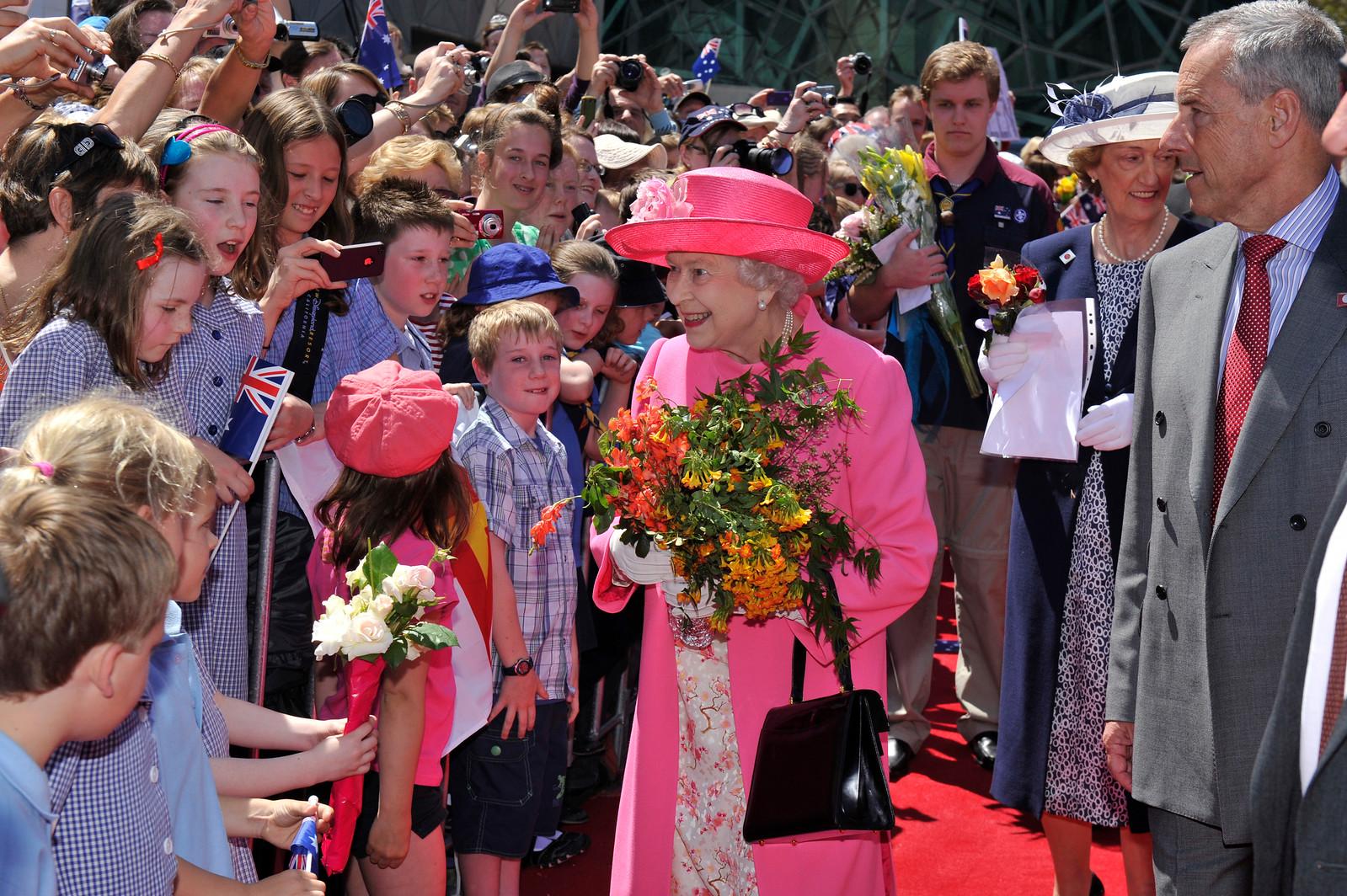 Introduction
The 6th of February 2022 will mark 70 years since The Queen ascended to the Throne. 
Body
Her Majesty Queen Elizabeth II will be the first British Monarch in history to reign for 70 years on Sunday, 6th February 2022.  Her Majesty's Platinum Jubilee will be celebrated throughout the Commonwealth, and several events in Victoria will pay tribute to a life of service to the people of the Commonwealth. 
On Thursday 3 February, the Governor and Mr Howard hosted a reception at Government House Victoria in honour of the Jubilee.  Many guests were representatives from Victorian organisations with which Her Majesty or other members of the Royal family have a connection. Guests also included Members of Parliament, former Australian and Victorian Vice-Regal representatives and former Premiers of Victoria, members of the Australian Defence Force and the judiciary, and Victorian faith leaders. 
Speaking at the reception, the Governor acknowledged Her Majesty's tireless commitment to service across her long reign: 
Since her accession, there have been 14 Prime Ministers of the United Kingdom and she has given Royal Assent to some 3500 Acts of Parliament, performed the State Opening of Parliament on 67 different occasions, attended 62 Remembrance Sunday services at the Cenotaph and delivered 69 Christmas messages into our living rooms. 
As Queen of Australia, Her Majesty's reign has this far seen 15 Prime Ministers and 14 Premiers of Victoria, 16 visits to Australia including 11 to Victoria, and many auspicious events, including the lighting of the Eternal Flame at our Shrine of Remembrance, the Opening of Victoria's 39th Parliament in 1954 and the opening of not one but two Royal Children's Hospital buildings – the original one in 1963 and the current one in 2011. 
The Governor also paid tribute to Her Majesty's dedication over many years: 
There is no question that across more than seven decades, the 95-year-old Queen has lived up to the 21-year-old Princess's declaration, that her whole life whether it be long or short [would] be devoted to … service.  All can admire Her Majesty's commitment to service, her wisdom and good humour, and her leadership at home, across the Commonwealth and on the world stage for an historic 70 years, and we can celebrate the continuing reign of Her Majesty Queen Elizabeth II and wish her continuing strength and good health. 
You can read the full text of the Governor's speech here.  
On Sunday evening, the anniversary of Her Majesty's accession 70 years ago, the Governor and Mr Howard were among many attendees at a Festive Choral Evensong to mark The Queen's Platinum Jubilee at St Paul's Cathedral, during which the Governor read one of the lessons.