Feature Image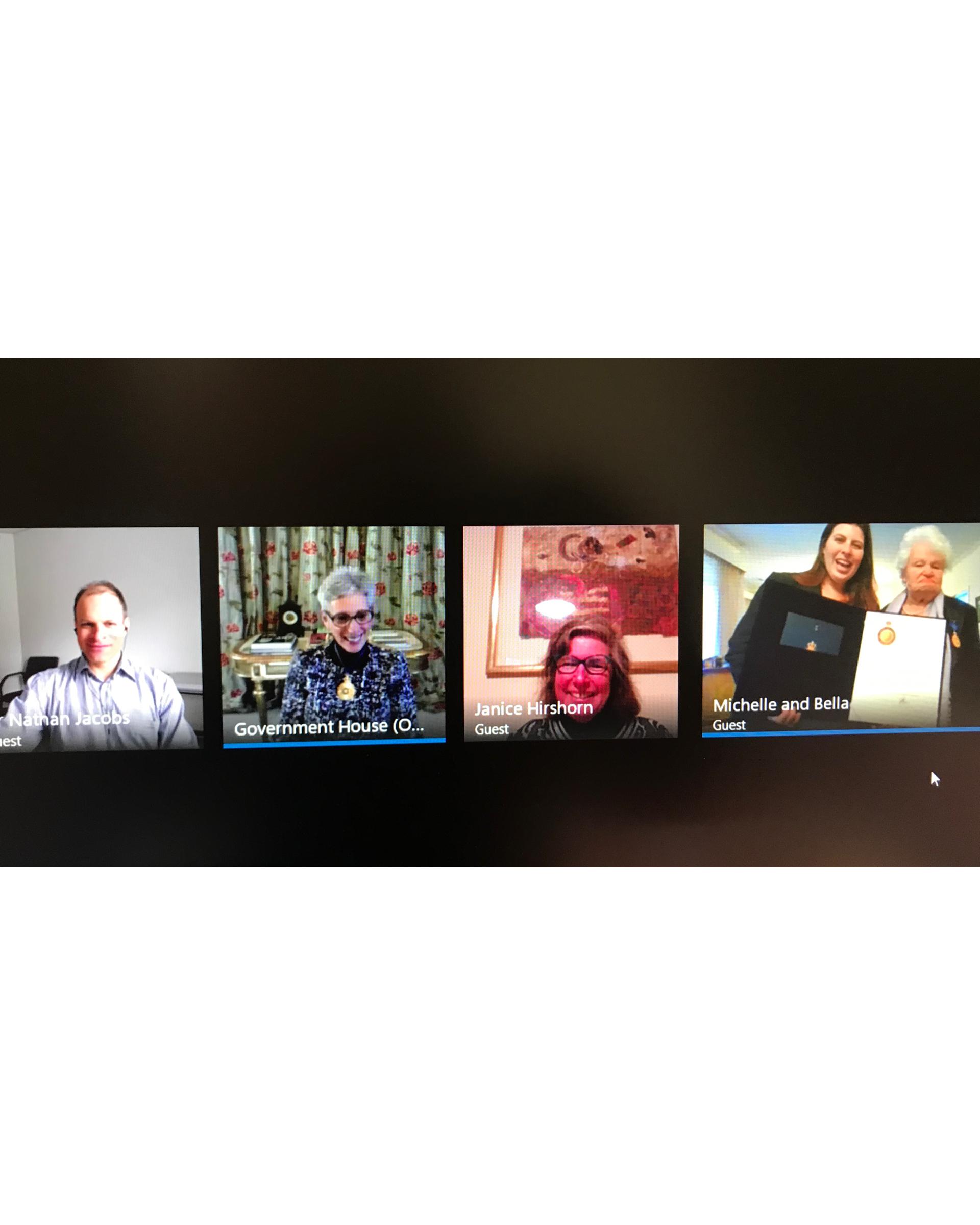 Introduction
The Governor's virtual program was expanded further this week.
Body
This week, the Governor's virtual program was expanded further, Monday seeing the first of several virtual investitures to take place in the coming weeks. As the planned investitures for the Australia Day honours and awards in the Order of Australia awards had to be cancelled due to COVID-19, the Governor and Mr Howard have extended an invitation to some of Victoria's oldest recipients to receive their awards in virtual ceremonies, from their own homes.  This innovative means of presenting the awards has meant that these very worthy recipients do not need to wait until investiture ceremonies can safely be held to receive their medal and to celebrate their great achievements with their families.  For more information on the first virtual investiture in Victoria, please visit this page.
Among the many video calls the Governor conducted during the week, there was a strong focus on the creative industries, and how the vibrant arts organisations for which Victoria is famous have reacted and adapted to the changes necessitated by COVID-19.  For example, the Chair and Co-CEOs of dance company Chunky Move spoke to the Governor about the ways in which the company has assisted artists by providing paid research opportunities during this time, and the ways in which they are retaining their links to their community by offering free online dance classes. 
In another innovation this week, Victorian music industry stalwarts Something for Kate played a live set in the State Drawing Room of Government House, which was recorded for The State of Music, part of the Victorian Government's Victoria Together program, which aims to share some of the best entertainment that Victoria has to offer.  Visit these websites for more information on how to view the Something for Kate set, and other The State of Music episodes, filmed in iconic locations across Victoria, and the rest of the Victoria Together  program. To read more about the performance, click here.
The Governor this week also continued with the virtual regional visit program, spending the day speaking with leaders and members of the community from the Rural City of Wangaratta, one of Victoria's most iconic tourist regions that was recovering from the summer fires before COVID-19 began.  The Governor received a briefing from the Mayor and CEO, before virtually visiting a Childcare Centre, and joining a Community Group Gathering, to hear stories of ingenuity and resilience from this dynamic part of our State.