Feature Image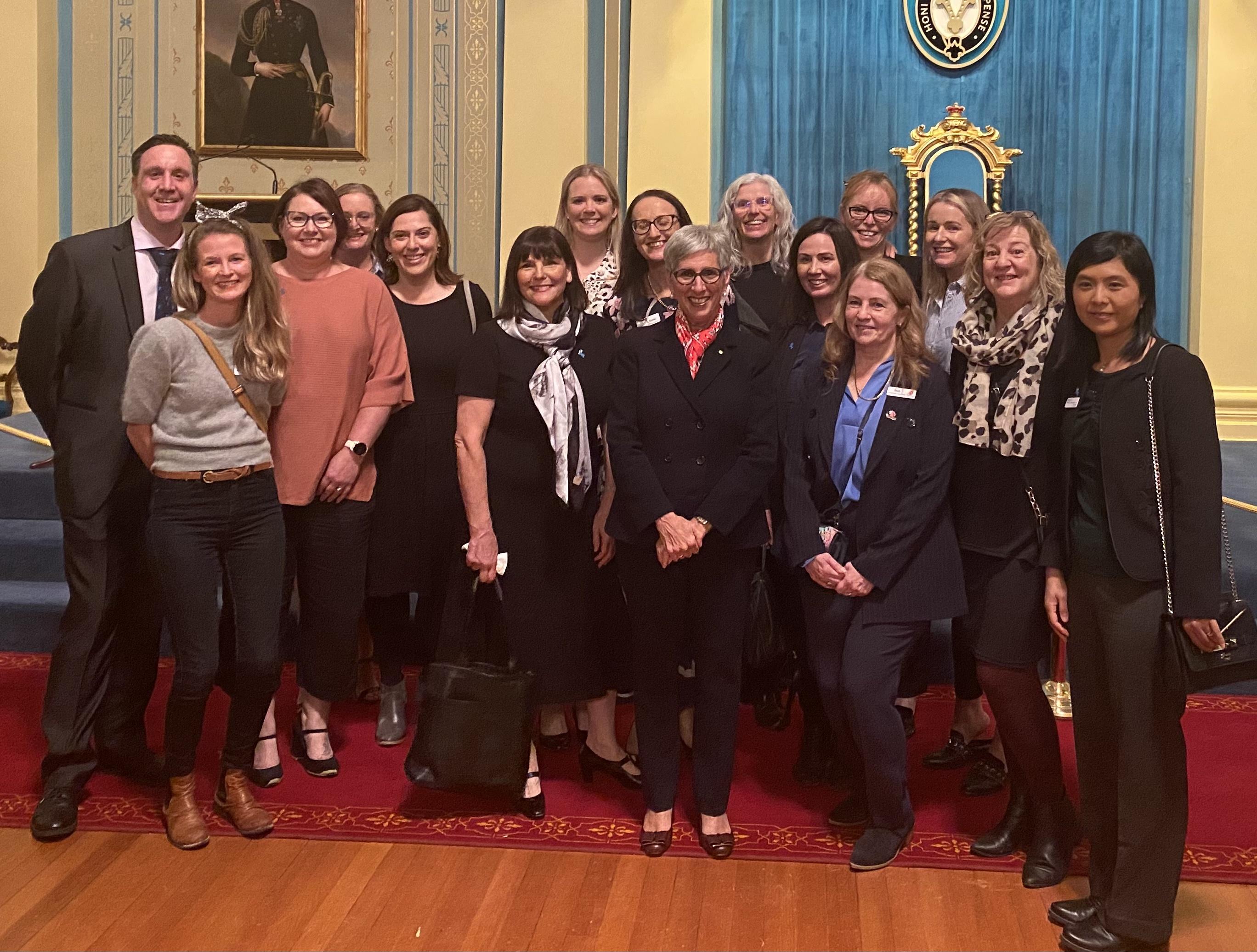 Introduction
The Governor and Mr Howard hosted several receptions this week, recognising the great work of a number of Victoria organisations. 
Body
The Caroline Chisholm Society is committed to supporting pregnant women and new mothers, providing services to support stable housing, mental health care, and support through the first months of parenthood.  During the week, the Governor and Mr Howard hosted a reception to mark the 50th anniversary of the Caroline Chisholm Society, and to recognise the important role they play in supporting some of Victoria's vulnerable mothers and babies. 
This week, the Governor and Mr Howard were very pleased to visit the Orygen Facility in Parkville, and to hear about the important work that is being done by Orygen supporting young people with mental health challenges.  As Patron of Orygen, Mr Howard attended the opening of the facility in 2019 and this week appreciated the opportunity to hear about how the facility has developed since then, including through the pandemic. .  
This week, the Governor also marked the 25th anniversary of the Prostate Cancer Foundation of Australia (PCFA) in Victoria, by hosting a reception at Government House Victoria.  The PCFA is funding world-leading, innovative research into prostate cancer, and undertakes awareness campaigns and education programs. Prostate cancer is the most common cancer in Victoria, with over 6,000 new cases diagnosed each year, representing 17% of all cancer cases in the State and 30% of all cancers among men.   The reception was an opportunity to thank the PCFA on behalf of all Victorians for their important work. 
The Governor and Mr Howard also had the opportunity to visit  Geelong this week, where they toured the Ryrie Street Redevelopment of the Geelong Arts Centre, followed by a visit to the RONE in Geelong exhibition at the Geelong Gallery. Read more about the visit to Geelong here.