Feature Image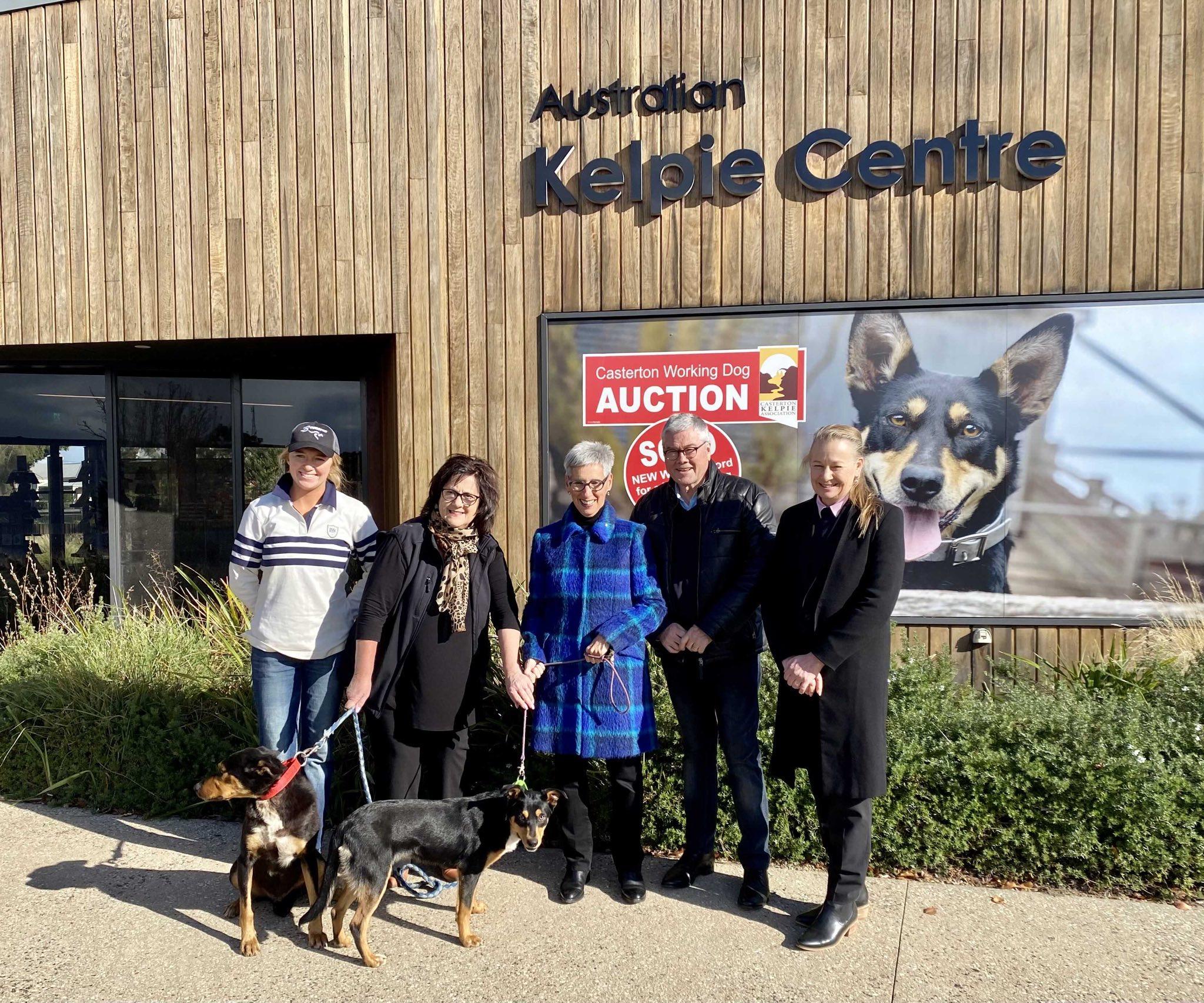 Introduction
The Governor, whilst Administrator of the Commonwealth, and Mr Howard visited Victoria's Glenelg Shire. 
Body
Continuing the program of regional visits, this week the Governor and Mr Howard travelled to Glenelg Shire. Nestled in Victoria's South-West corner, the Shire is home to almost 20,000 Victorians and takes in the large regional centres of Casterton, Heywood and Portland. The visit took place whilst the Governor was also Administrator of the Commonwealth of Australia. 
The Administrator and Mr Howard first met with Glenelg Shire Mayor, Cr Anita Rank, and CEO, Greg Burgoyne, for a briefing on the area. Afterwards, they visited the Portland Community Garden where they spoke with Wayne Barrett, President of the Garden, to hear about how it brings together many members of the local community. 
While in Portland, the Administrator and Mr Howard laid a wreath at the War Memorial, commemorating the service of those from the Portland district. They then paid a visit to the Portland RSL Sub-Branch, where they met and spoke with members and heard about the successful ANZAC Day wreath project coordinated by members and volunteers. 
The Administrator and Mr Howard had the pleasure of returning to Budj Bim, which in 2019 was named on the UNESCO World Heritage list. There, they were given a tour of the new Aquaculture Centre, recently built at Tae Rak.  
While in Heywood, the Administrator and Mr Howard visited the Heywood Water Tower. The mural on the water tower depicts local Gunditjmara men who served Australia during World Wars I and II. There, they met Aunty Laura and Wendy Lovett of the Windamara Aboriginal Corporation. Aunty Laura and Wendy spoke about the significance of the mural and how it serves as a reminder of local history and sacrifice. 
During their visit to the region, the Administrator and Mr Howard also visited several local businesses, including Crawford River Wines and Southern Canning. Established in 1975, Crawford River Wines is a family owned and operated business, run now by the second generation of the family. Southern Canning is based in Portland and exports their seafood products to many regions around the world, including Asia, Europe and the United States. 
Casterton, known as the birthplace of the Kelpie in Australia, is also home to the Australian Kelpie Centre. On their visit, the Administrator and Mr Howard met with President of the Casterton Kelpie Association, Cr Karen Stephens, who shared with them the fascinating history of this iconic working dog. 
Concluding their visit to Glenelg Shire, the Administrator and Mr Howard visited the Port of Portland, Victoria's only natural deep-water port. They spoke with CEO Greg Tremewen to hear about how the port contributes to the many local industries, including international agriculture, forestry and mining. 
To learn more about Glenelg Shire, visit the website here.