Feature Image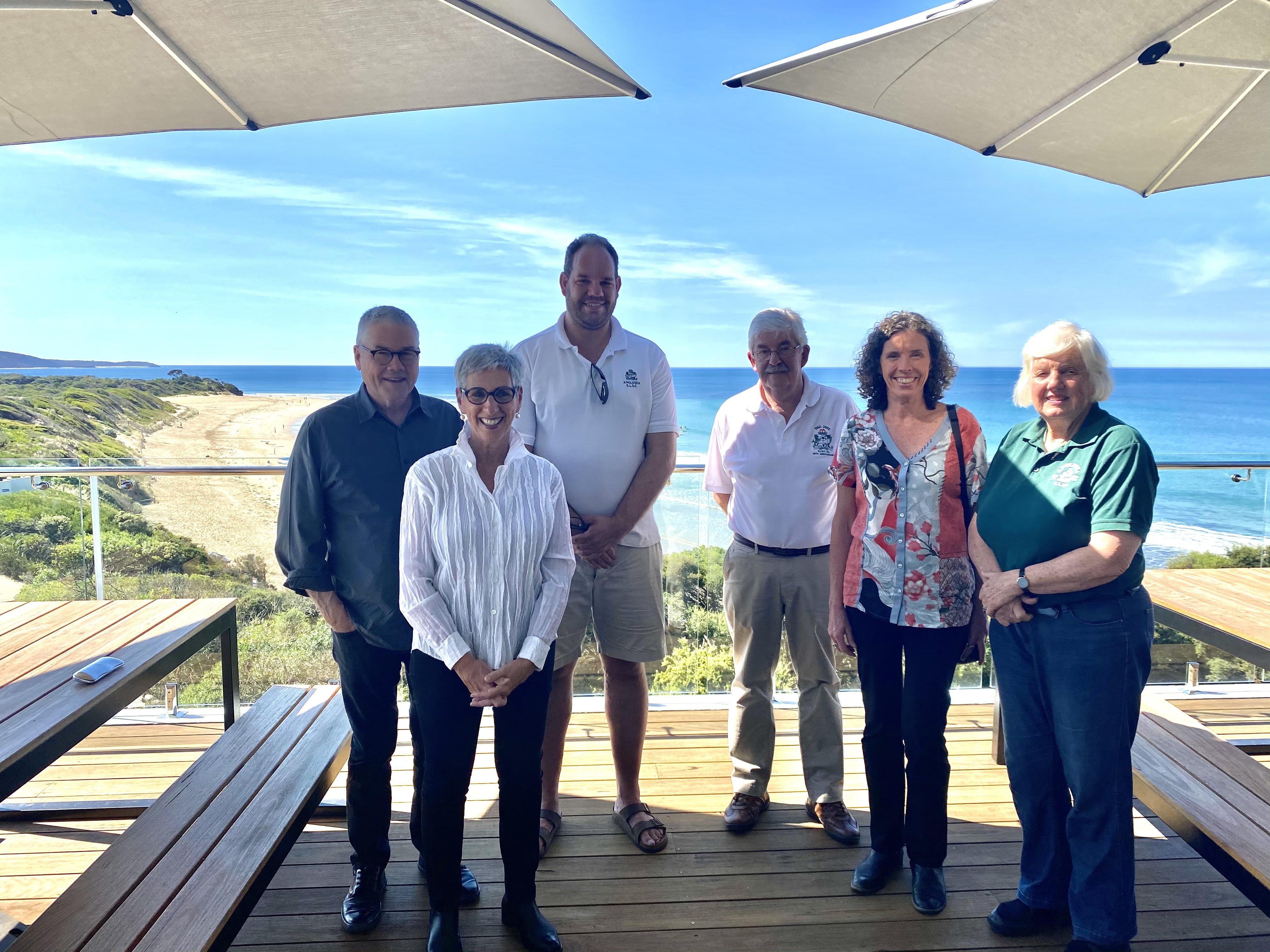 Introduction
The Governor and Mr Howard visit the Surf Coast Shire. 
Body
The Surf Coast is a well-known surfing and holiday destination for both Victorian and international visitors, and it has a reputation as the surfing capital of Australia.  Home to almost 30,000 Victorians and taking in large regional centres such as Lorne, Torquay and Bells Beach, the Surf Coast is also home to the Great Ocean Road, one of the most stunning attractions Victoria has to offer, as well as being home to the oldest war memorial in Australia. 
As part of their visit to the Surf Coast, the Governor and Mr Howard were led on a tour of the National Wool Museum, where they toured several exhibitions and viewed a demonstration of the 1910 Axminster Jacquard carpet loom, a particular feature of the museum.  They also had the opportunity  to learn about the CORA development, a $350 million sports precinct development which aims to be the southern hemisphere's premier venue for the latest innovations in elite sports training, health and wellness. 
During their visit, the Governor and Mr Howard heard from members of the local community, students, and representatives of many organisations, who were able to provide in-depth briefings to the Governor and Mr Howard on many local issues, as well as how their businesses were contributing to the Surf Coast Shire.  As part of these local briefings, the Governor and Mr Howard heard about the importance of the surfing industry to the local economy, and, during a visit to the National Surfing Museum, learned about the many ways in which surfing forms a vital part of the Shire's attraction to visitors, and therefore its economy. 
The Governor and Mr Howard also visited Murnong Farm, where they spoke with the Managing Director, and learned about the industry research Murnong Farm participates in with various universities and other organisations.  
The Eden site at Alcoa is a project developed in conjunction with the local Anglesea community, which aims to transform the former mine site.  Alcoa has partnered with The Eden Project, a UK-based educational and environmental charity and social enterprise, to undertake community consultation on a concept for a world class eco-tourism attraction within Alcoa's former mine site.  The project's aim is to transform an area within the former coal mine into a destination for immersive education and experiences which celebrate ecology, sustainability, and the local environment.   
A visit to the Ashmore Creative Arts Hub concluded the Governor and Mr Howard's visit to the Surf Coast. Here, they heard from Stewert Guthrie, Founder of the Hub, before they were led on a tour of the three workshops and 16 purpose-built studios, where a variety of creatives including visual artists, graphic designers, and furniture designers are based.