Feature Image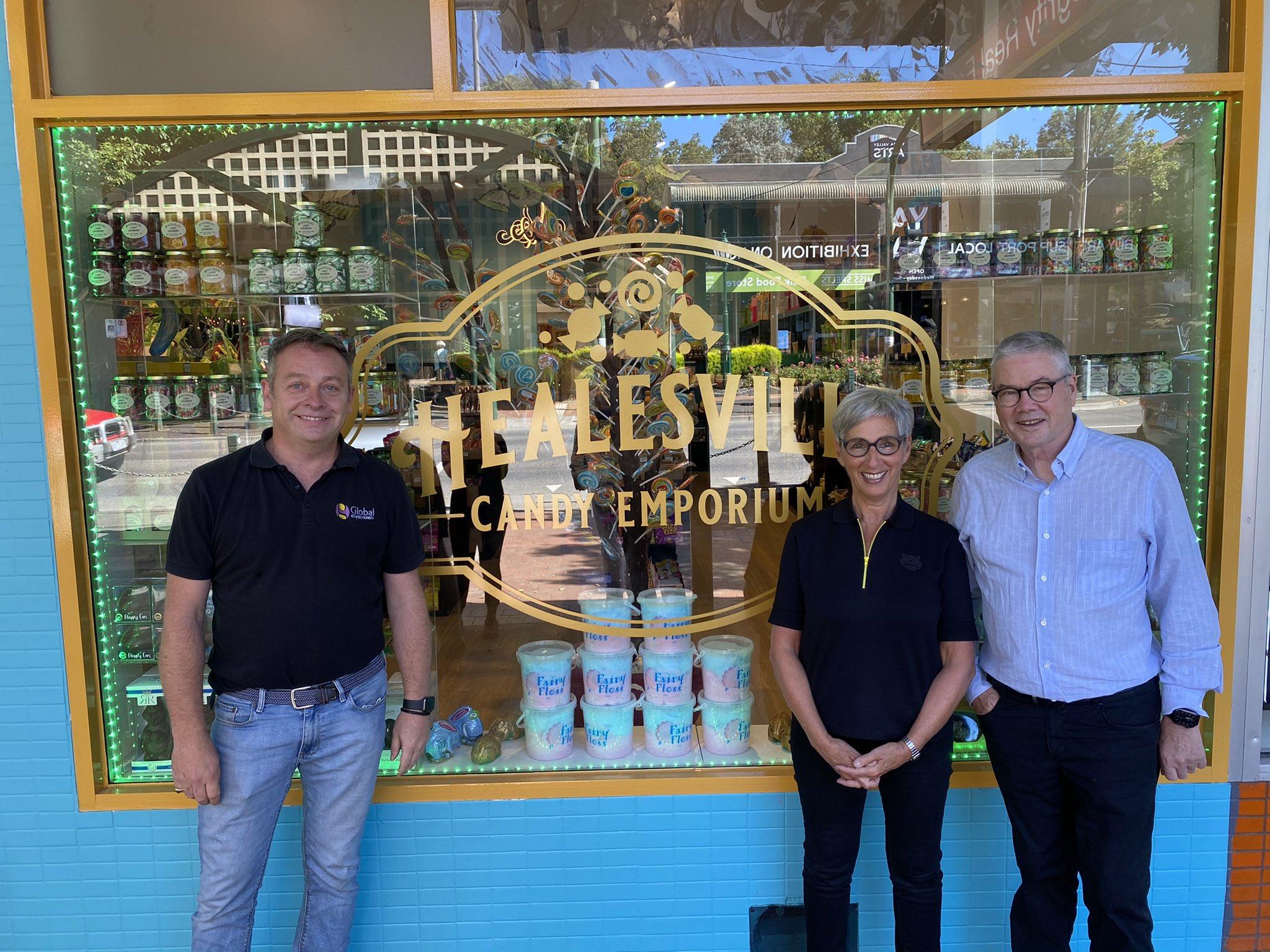 Introduction
This week the Governor and Mr Howard visited the Yarra Valley, with a particular focus on agriculture and other local produce.
Body
The first regional tour of 2021 conducted this week saw the Governor and Mr Howard travel to the Yarra Valley, where they visited local businesses, and met many members of the local community. With the visit's particular focus on agriculture and local production, the Governor and Mr Howard were accompanied on the visit by the CEO of Agriculture Victoria, Mr Matt Lowe.
The Governor and Mr Howard were given a briefing on the local area by the Yarra Ranges Council, which drew into focus the many opportunities and projects happening in the local area, and the ways in which the Yarra Valley community strove to overcome the difficulties of 2020. To learn more about this stunning part of Victoria, visit this page.
While in the Yarra Valley, the Governor and Mr Howard visited De Bortoli wines, where they toured the winery and spoke with the owners of this three-generation family-owned business, which has been operating in Victoria for over 90 years.
Four Pillars Gin has become known around the world, after twice being named as the world's best by the IWSC in London in 2019 and 2020. The Governor and Mr Howard visited the distillery in Healesville and spoke to the owners of Four Pillars about how, in just eight short years, their gin has become a staple of bars the world over.
During their visit, the Governor and Mr Howard also had the opportunity to visit the Yarra Valley Chocolaterie and Ice Creamery, one of Victoria's most popular tourist attractions. The Chocolaterie creates thousands of chocolates, and a huge array of desserts and other sweet treats and has been family-owned and run since 2012.
Rayner's Orchard is a boutique orchard located at Woori Yallock, where over 450 varieties of fruit are grown. Rayner's Orchard conducts tractor fruit tasting adventures, where visitors from around the world can learn about different varieties of fruit, taste and compare their flavours and textures, as well as undertake Fruit Bottling Workshops, teaching visitors how to preserve fruit the traditional way.  
The final stop of the regional visit was to Hargreaves Hill, one of Australia's pioneering craft breweries. Established in 2004, Hargreaves Hill beers are known for their mastery of classic styles of beer, and for their stand-out range of seasonal brews.  Hargreaves Hill survived the brewery being burnt down in the Black Saturday fires, and the Governor and Mr Howard enjoyed the opportunity to speak with the owners about how the business survived and has thrived since that devastating experience.