Feature Image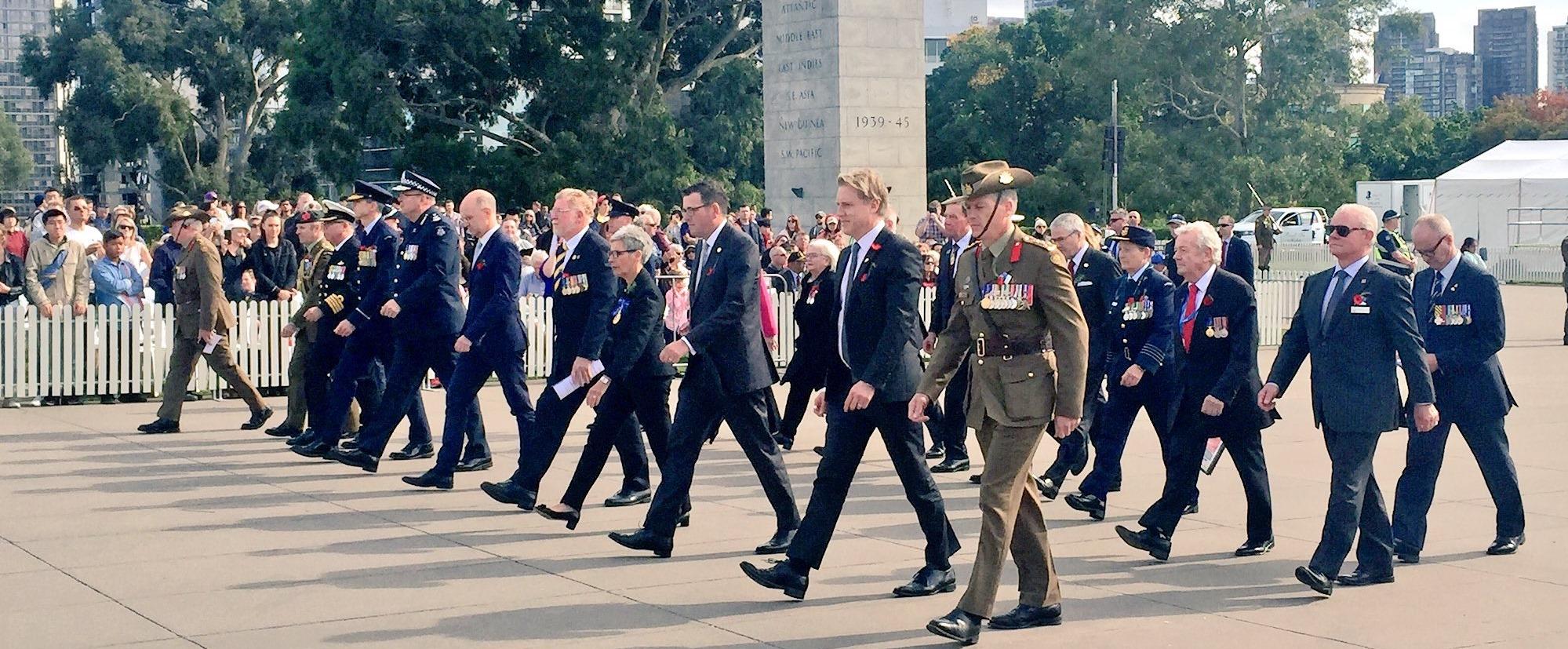 Introduction
Representing the people of Victoria, the Hon. Linda Dessau AC, Governor of  Victoria, took part in commemorating the 103rd anniversary of Anzac Day and the centenary of the second battle of Villers-Bretonneux on 25 April 1918. 
Body
The Governor attended the annual Anzac Day Dawn Service and, on behalf of the people of Victoria, laid a wreath in the Sanctuary at the Shrine of Remembrance. Later, the Governor took part in the Anzac Day March along St Kilda Road to the Shrine where she later made an address at the Commemoration Service.
In her address, the Governor said that as the years and decades passed, it could be hard - particularly for young people - to understand the significance of commemoration.
'But we must remember, and we must be grateful for the democracy and the freedoms that we enjoy. For the safety. For our ethos of mateship and friendship and our Australian sense of a fair go for all,' the Governor said.
'If we remember the sacrifices that have been made for us, then we are reminded why we need to keep striving together to promote and protect those values that we hold dear in this country.
'And so, today we remember the ANZACs – many of very tender ages – who fought for, were injured, or died representing our country 100 and more years ago.
'We remember the men and women who have died serving Australia in wars and battles and peacekeeping forces since then, and all those who have returned home – injured or forever changed. 
'And we remember all those serving us right now. You are in our thoughts. We are grateful. And we wish you a safe return home.'