Feature Image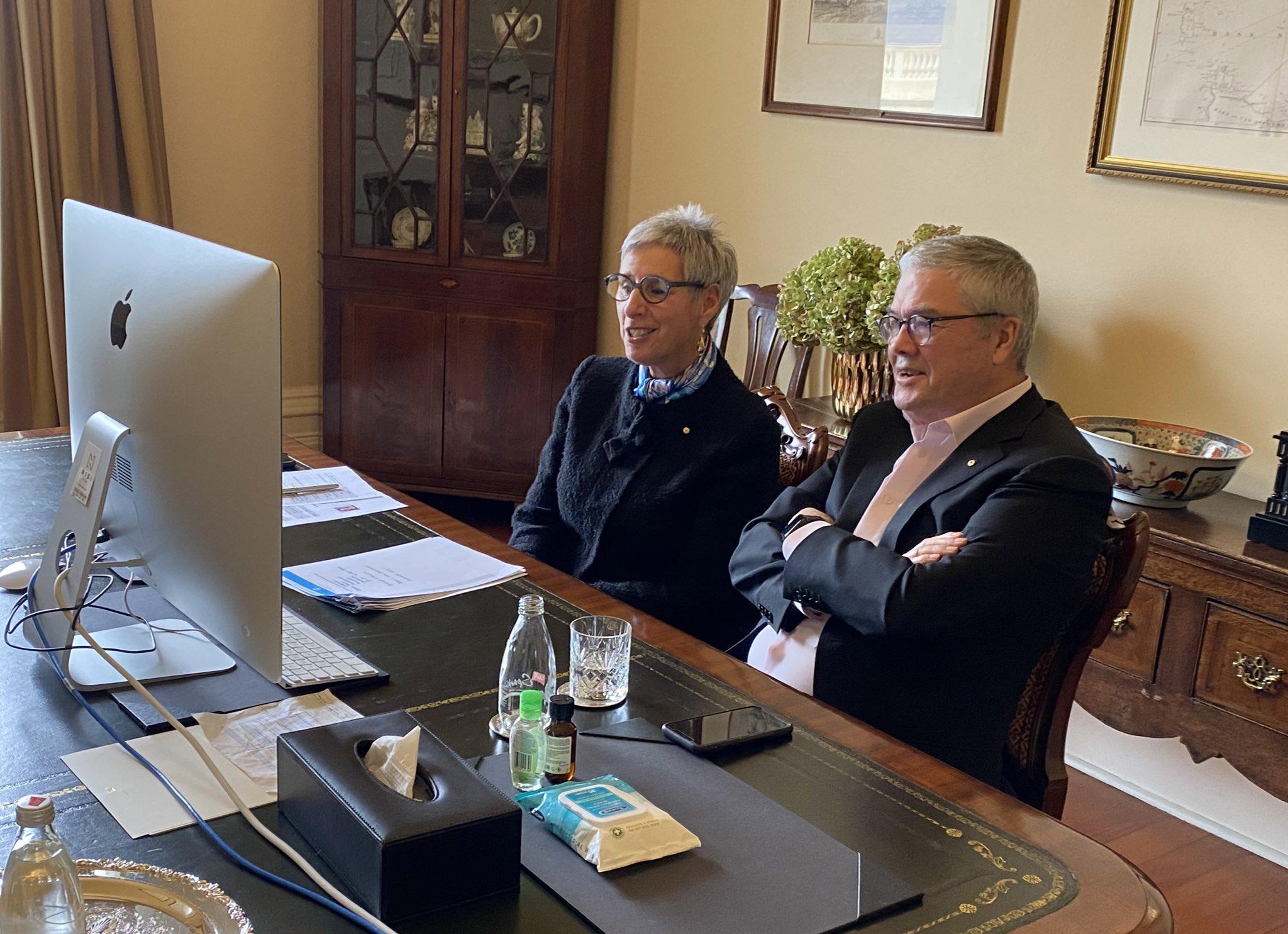 Introduction
With the return to restricted movement guidelines in response to the latest outbreak of COVID-19, Government House Victoria resumed a virtual program this week. 
Body
This weekend was to have seen the resumption of in-person events as part of Open House Melbourne, with many of Melbourne's landmark buildings open to the public. Government House Victoria was to be among the many buildings to welcome members of the public, however the Open House Melbourne program pivoted to a virtual program in light of changed circumstances.  Government House Victoria participated in Open House Melbourne by presenting a virtual tour and a time-lapse video of the magnificent State Dining table being set for a State Dinner.  View those recordings here. 
The Governor hosted many virtual calls this week, continuing her important role as a supporter of many community organisations.  Among other virtual meetings this week, the Governor spoke with Dr Len Stephens, Chairman of the Geoffrey Gardiner Foundation, to hear about their important work in investing in people and practices to support the development of a vibrant dairy industry in Victoria. 
The Governor and Mr Howard were also pleased to participate in a Student Voice Conference during the week, another in-person event that pivoted to running virtually. The Governor was pleased to have addressed the inaugural Conference presented by Xavier College, which aims to promote student voice amongst schools from across the Melbourne area.  The conference aims to create a network of students interested in undertaking leadership positions, who can connect with each other, and to invite students to reflect upon how they can lead authentically in today's world.