Feature Image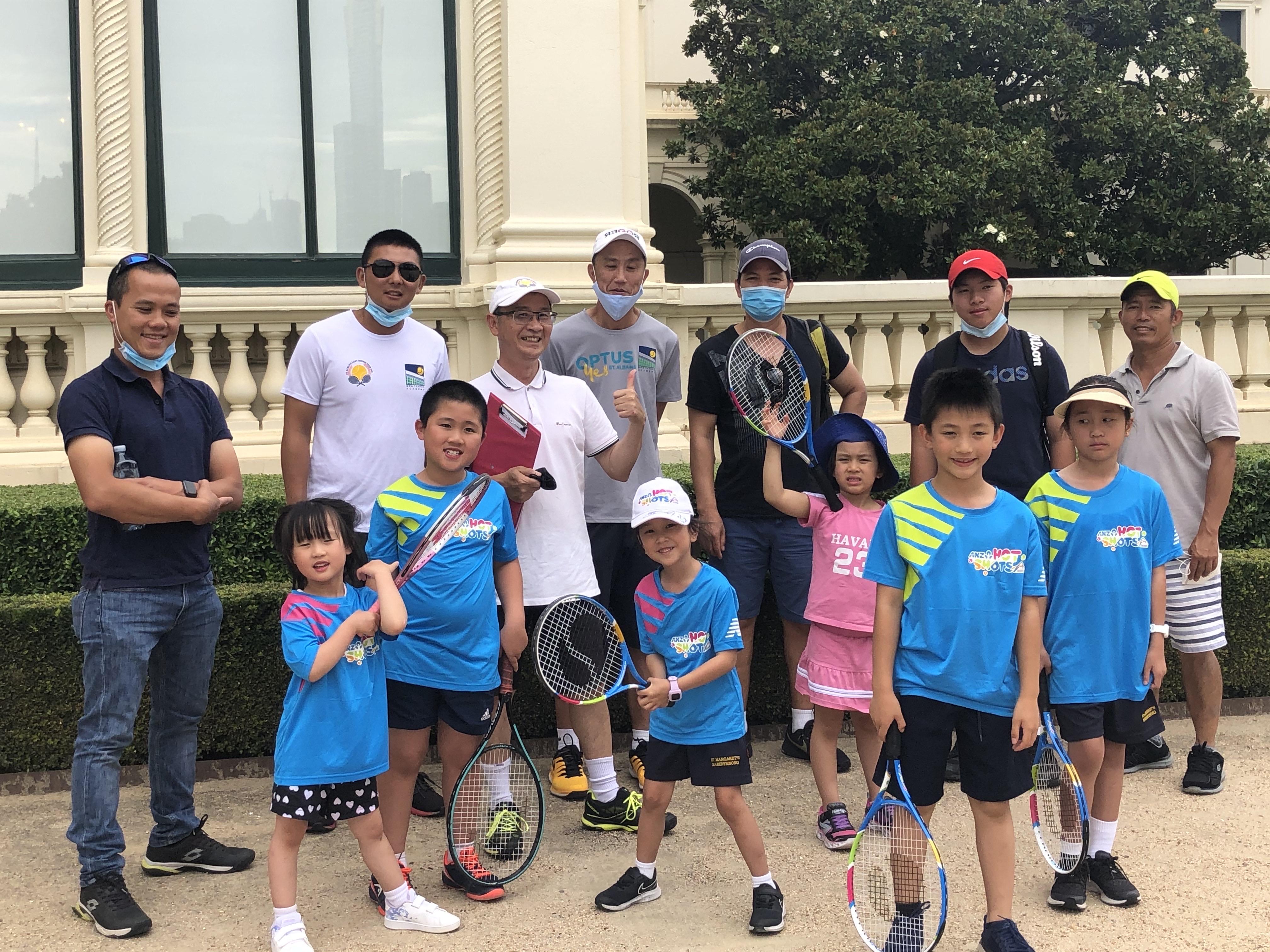 Introduction
Coinciding with the commencement of the 2021 Australian Open, this week the Government House Tennis Program resumed in the grounds of Government House.
Body
The tennis workshops are hosted by the Governor and Mr Howard in support of the Tennis Victoria ACE Inclusion Grants Program, which aims to allow people who may experience difficulty in accessing tennis the opportunity to learn and play.  The program aims to engage those from migrant and multicultural backgrounds, or others who may not otherwise have had exposure to tennis. The Governor and Mr Howard have hosted program participants at Government House since 2017.
Among other tennis clubs participating in this series of the Tennis Program is the St Albans East Tennis Club, bringing children from the local Vietnamese community to participate, as well as the South Gisborne Tennis Club, which has run a program for adults with a disability for 21 years.
The Tennis Program is one of the ways in which the Governor and Mr Howard continue their commitment to opening Government House and grounds to as many community organisations and member of the public as possible. To learn about other ways in which the community is invited to visit Government House and the grounds, including Open Day and Open House Melbourne, visit this page.
Participants in the Tennis Program also have the opportunity to undertake a tour of the State Apartments prior to their tennis workshop. Community tours of the State Apartments and tours of the gardens and grounds have recommenced in 2021. To learn more about House tours, including how to book, visit this page. To learn more about tours of the Government House gardens, including how to book, visit this page.