Feature Image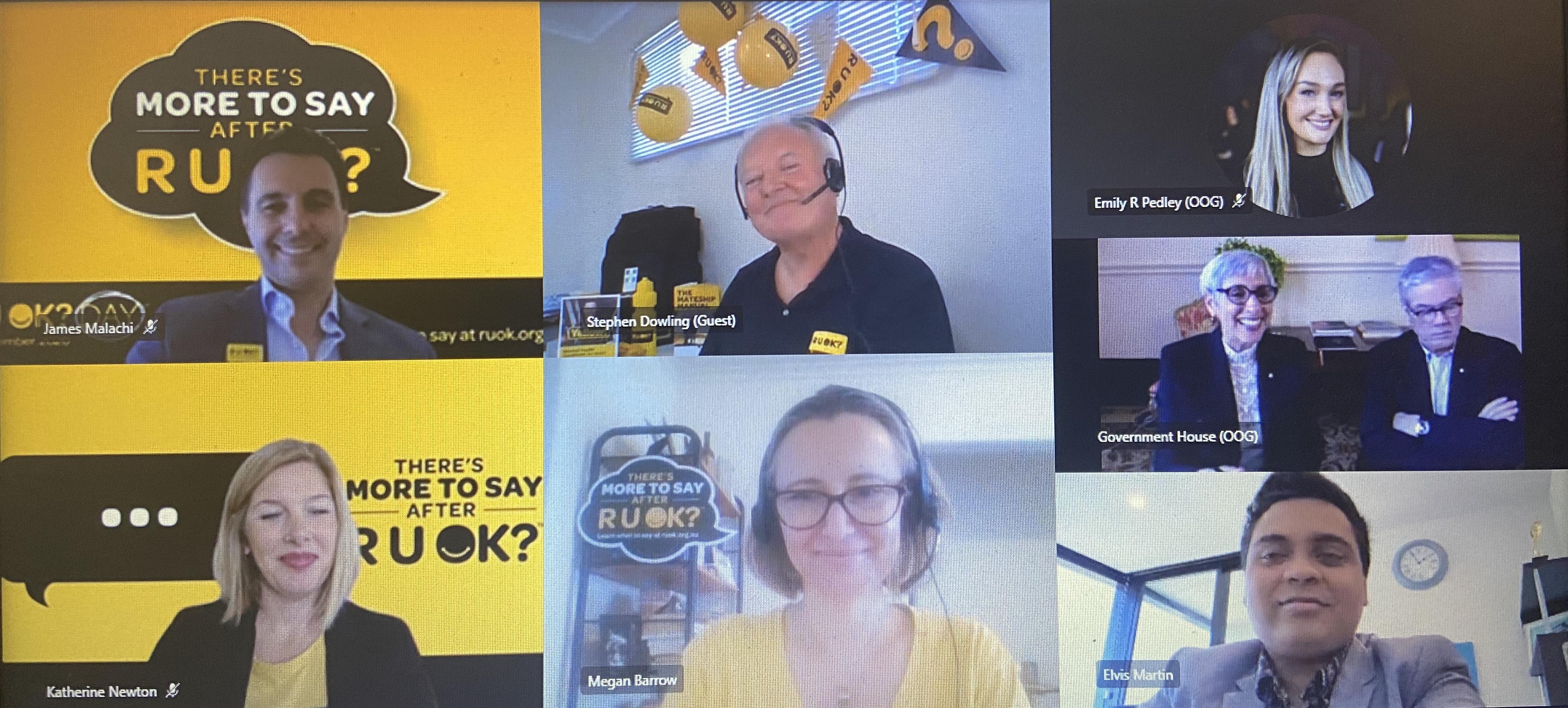 Introduction
Ahead of RU OK? Day on Thursday 10 September, the Governor and Mr Howard hosted a roundtable with the CEO and Community Ambassadors of RU OK?
Body
Community mental health has been a particular priority of the Governor and Mr Howard during their time at Government House, and during this week's roundtable, they thanked CEO Kathrine Newton, and Community Ambassadors James Malachi, Megan Barrow, Elvis Martin and Stephen Dowling, for the important and valuable work being done by RU OK?
The Governor and Mr Howard were grateful to hear about how RU OK? is still providing support and information during restrictions, with many of the Community Ambassadors hosting online presentations for a variety of organisations and businesses.  This year, there has been much more of a demand for resources from workplaces, as remote working has highlighted anew the importance of mental health. The Governor and Mr Howard heard about the impacts of COVID-19 on remote, rural and particularly indigenous communities, which were already affected by bushfire, drought and flood before the onset of COVID-19.
The Ambassadors who work so hard to communicate the RU OK? message to the community are passionate individuals, who come from a variety of backgrounds, with some having lived experience in dealing with mental health issues. RU OK? speaks not directly to those who are struggling, but rather to the people around them.
The Governor and Mr Howard are grateful for the work that the organisation does to support the mental health of the Victorian community, not only during COVID-19, but over the past 11 years. For more information on RU OK?, visit their website.