Feature Image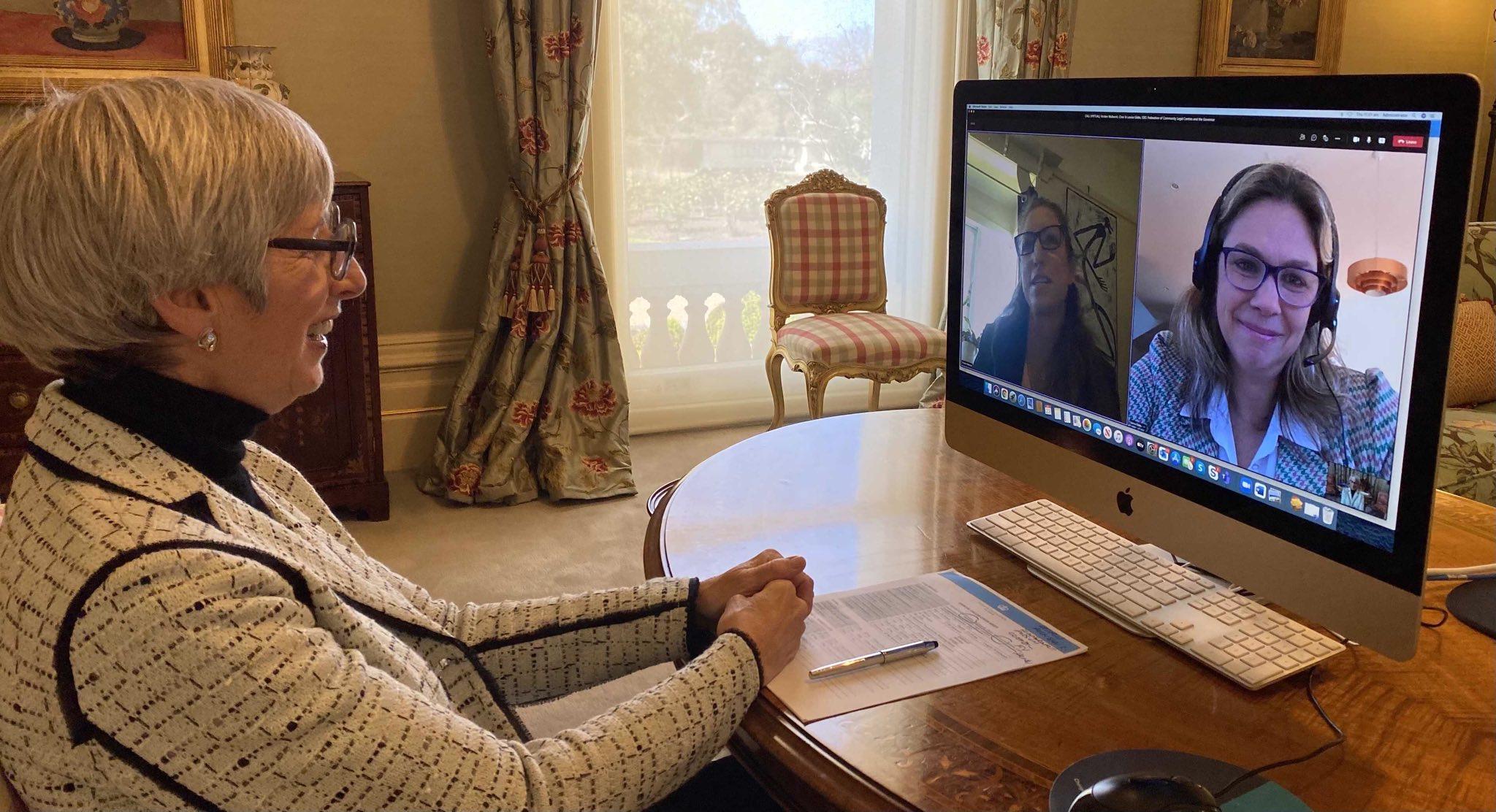 Introduction
This week, the Governor spoke with a range of organisations which focus on supporting vulnerable Victorians. 
Body
This week, the Vice-Regal program included meetings with Kathy Kaplan OAM, Founder and President, and Emeritus Professor Margot Hillel OAM, Board Chair, of Impact for Women.  Impact for Women is a charity run completely by volunteers, committed to making a grass-roots, practical and common-sense difference to Victorian women and children escaping extreme violence at home. The meeting was an opportunity for the Governor to hear about the organisation's mission, and the ways in which it helps some of Victoria's most vulnerable. 
The Governor heard from the Chair and CEO of the Federation of Community Legal Centres, the peak body for Victoria's Community Legal Centres and Aboriginal Legal Services.  These independent community organisations provide free legal services to the public, ensuring access to justice for all. During the meeting, the Governor heard about the ways in which the Federation is supporting Victoria's Community Legal Centres to assist members of our community who need legal assistance, including in the context of the pandemic. 
There was also a focus on Victoria's creative industries this week, and the Governor had the opportunity to meet virtually with Julia Ciccarone, a Melbourne artist who won the People's Choice Award in the 2021 Archibald Prize, and with the Chair and CEO of the Melbourne Writers Festival, to hear about the 2021 virtual iteration of this iconic annual festival.