Feature Image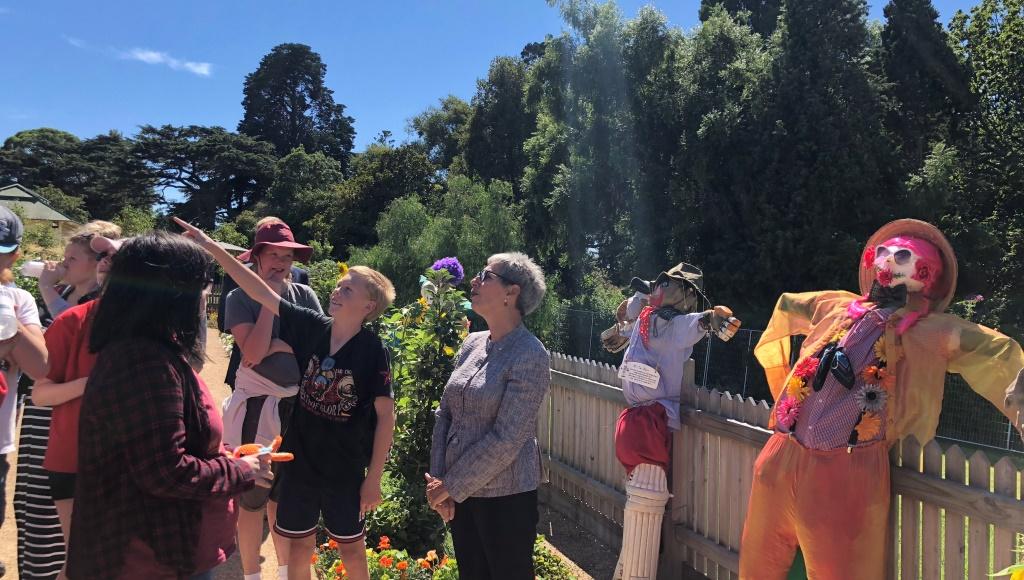 Introduction
The scarecrow population at Government House is multiplying thanks to the creative efforts of students from across Victoria.
Body
As part of the development of the Peace and Prosperity Kitchen Garden, sponsored by the Governor and Mr Howard, selected schools from across the State have been invited to build a scarecrow for the garden.
The students involved are invited to Government House to officially hand over their scarecrow creation, meet the Governor, and to be shown around the House.
The program was developed as a way of opening up the House to students from special development schools in a creative and fun way.
Students from the Warragul and District SDS travelled to Government House recently on public transport to deliver their scarecrow -  'The True Angelina', made from recycled and donated items.
Senior teacher Zoe Armstrong said the students had wanted to create 'an eye catching scarecrow who was bright and bubbly'.
'The whole experience was excellent - the kids came back raving about the day and were on an absolute high. It meant a lot for them to be welcomed at Government House and to have the opportunity to speak with the Governor,' she said.
Other schools which have participated in the program are the Diamond Valley SDS which made 'Lavender', Kalianna School which made 'Reginald', Bendigo SDS which created Boris, and Croxton SDS which delivered 'Dennis'.