Feature Image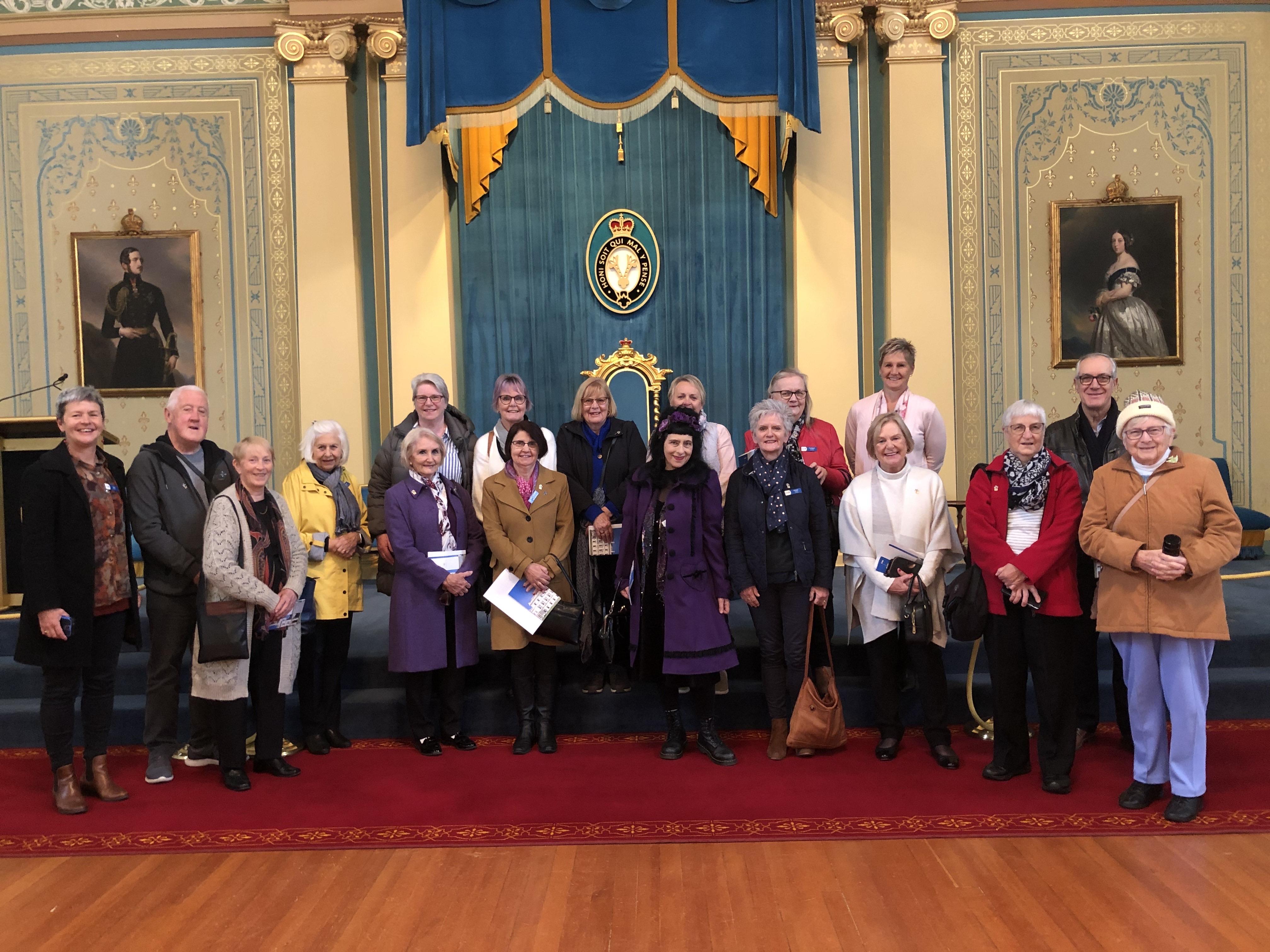 Introduction
The Governor and Mr Howard marked National Volunteer Week 2021 by paying tribute to those who contribute to our community. 
Body
As part of National Volunteer Week, the Vice Regal program this week had a particular focus on the work done by volunteers in Victoria.  Volunteers from the Motor Neurone Association of Victoria, which in 2021 is marking its 40th anniversary, were welcomed to Government House and given a tour of the State Apartments. Read more about MND Victoria on their website.
As Patron of Foodbank, this week the Governor volunteered at Foodbank, as she does regularly, and while visiting, was able to thank the volunteers there who make such a difference to the lives of many vulnerable Victorians, and while visiting also volunteered to pack hampers which will be distributed to families in need. Foodbank plays a vital role in supporting the 1 in 5 people around the country who are food insecure. Read more about Foodbank here. 
The Governor, as Patron, accompanied by Mr Howard, hosted a reception during the week for OzChild, to mark the 170th anniversary of the work they do in supporting and improving the lives of at-risk children and young people. Read more about the work of OzChild here. 
In addition to other meetings and calls this week, the Governor and Mr Howard also had the opportunity to meet with the Consul General of Japan, before being given a demonstration of a Hydrogen-fuelled vehicle, as part of the Victorian Government's hydrogen energy strategy.