Feature Image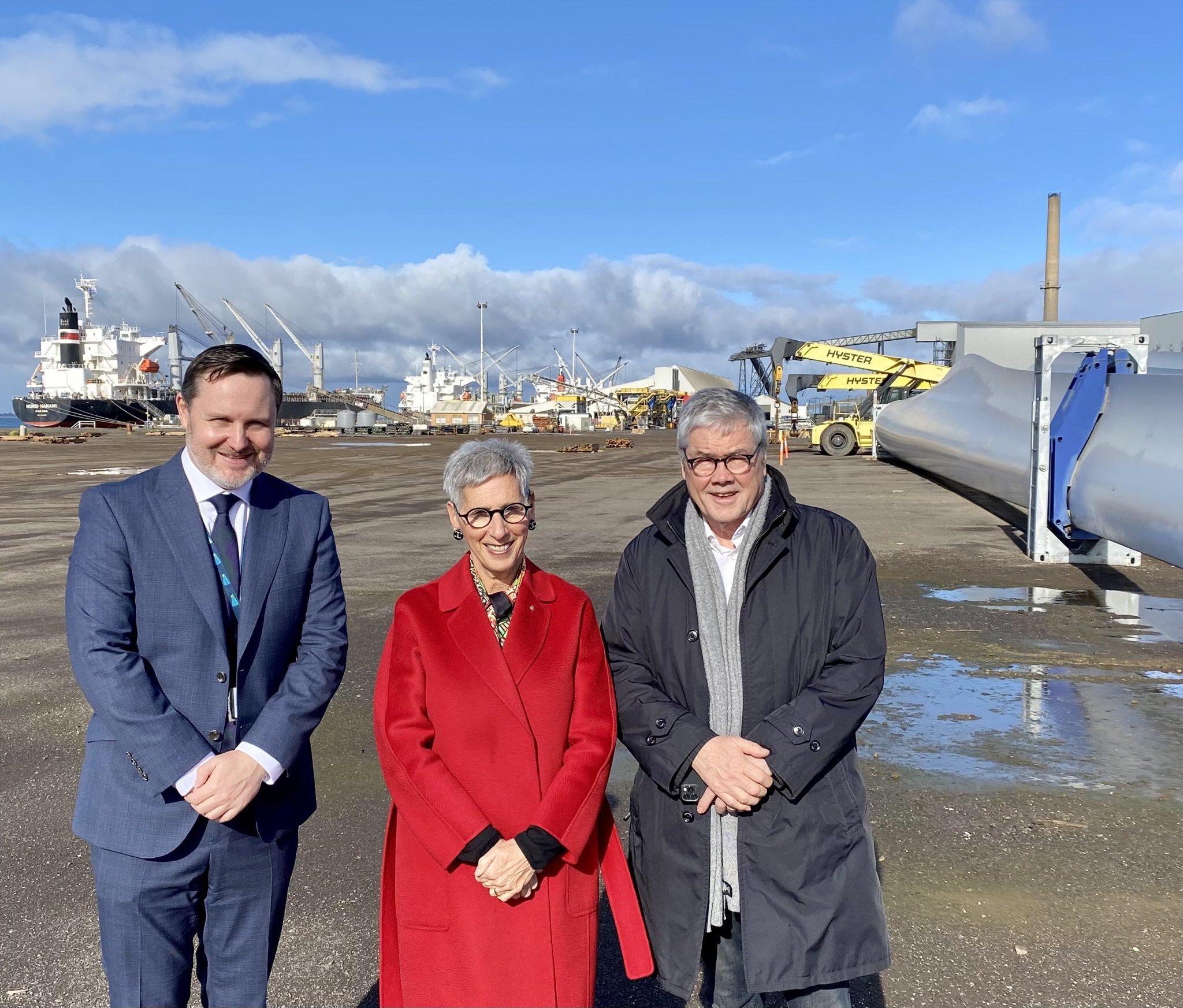 Introduction
Today, the Governor and Mr Howard toured GeelongPort, one of Victoria's largest working ports.
Body
Located in Corio Bay, GeelongPort manages nearly 12 million tonnes of cargo and 600 vessel visits per year, and facilitates more than $7 billion of trade annually. GeelongPort handles crude oil, petroleum, woodchips, fertiliser, cement clinker and various other project-based cargos, and provides critical support to the agriculture, construction, energy and tourism sectors.
At the port, the Governor and Mr Howard met with CEO Brett Winter, with whom they discussed the port's operations and saw the Corio Quay precinct, Lascelles Wharf and Refinery Pier. From late October, the Spirit of Tasmania will operate out of Geelong at the purpose-designed Spirit of Tasmania Quay terminal. The Governor and Mr Howard had the opportunity to view the site and learn more about the Spirit of Tasmania's move to Geelong.
The Governor and Mr Howard's tour of GeelongPort today builds on previous visits to important regional ports in Victoria, including a visit to the Port of Portland in May.