Feature Image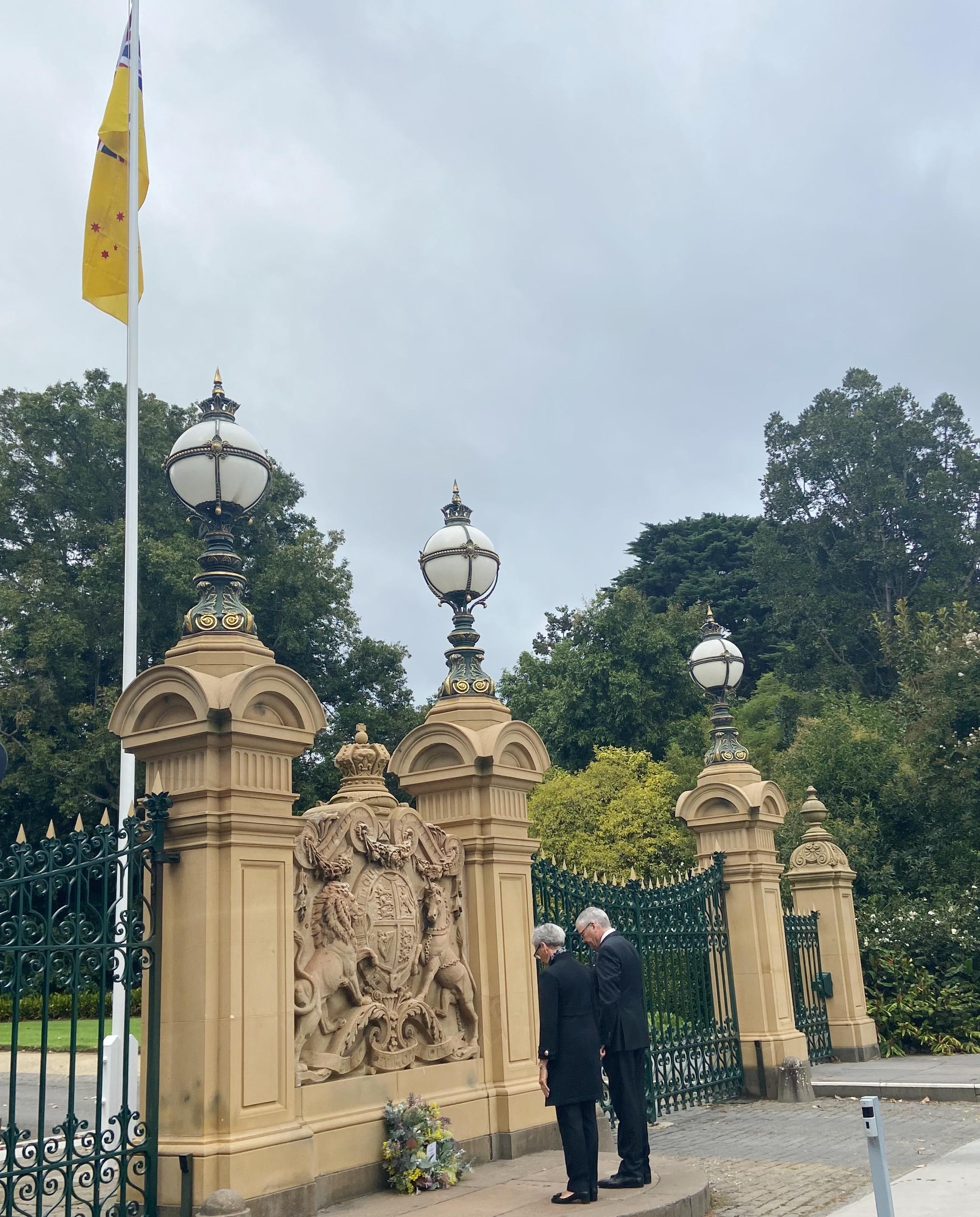 Introduction
The Vice Regal program continued this week, as the world bid farewell to His Royal Highness The Duke of Edinburgh. 
Body
This week, the Governor and Mr Howard marked the passing of His Royal Highness The Duke of Edinburgh and joined the Victorian community in remembering a long life of service. Many Victorians came to Government House to sign the condolence books in memory of His Royal Highness. The Governor and Mr Howard also had the opportunity to attend a Solemn Choral Evensong at St Paul's Cathedral during the week, held in memory of Prince Philip. Read more about the commemorations for The Duke of Edinburgh here. 
Having had to reschedule Order of Australia investiture ceremonies from 2020, the Governor and Mr Howard this week were very pleased to have been able to commence the ordinary Investiture program for recipients of Australia Day 2021 Awards in the Order of Australia. This week saw Victorians from various fields including science, the arts, and the community sector being recognised for their contributions. 
On Wednesday, the Governor and Mr Howard visited ACMI, where they toured the recently renovated facilities and heard about the newly launched exhibition 'The Story of the Moving Image'.  They also visited GreyScan Detections, a Melbourne-based company which was recognised in the 2020 Governor of Victoria Export Awards that specialises in technology for the detection of inorganic material within security and defence, pharmaceutical quality control and virus detection. 
The Lighthouse Foundation is an organisation which works to support homeless young people, and strives to make a difference to their lives.  As the Patron of the Lighthouse Foundation, Mr Howard, accompanied by the Governor, was very pleased to have been able to welcome the Chair and CEO to thank them for their work, and to receive a briefing on the Foundation's current programs and projects.