Feature Image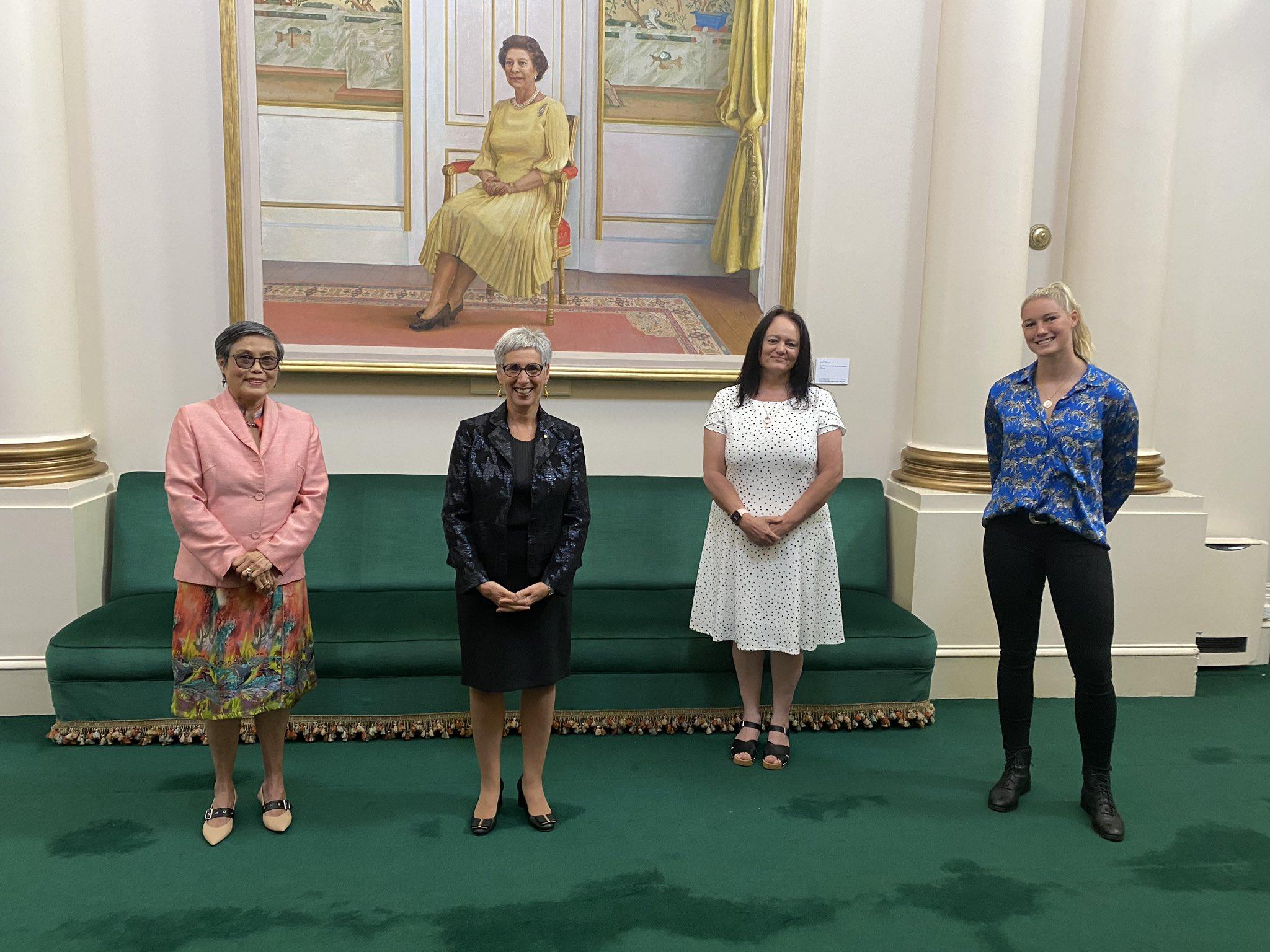 Introduction
The Governor was very pleased this morning to have been able to physically welcome a number of the 2021 Victorian Australian of the Year Awardees to Government House for a small reception.
Body
Due to the COVID-19 restrictions in force at the time of the Victorian Australian of the Year winner announcements, the ceremony – which would usually take place at Government House Victoria, hosted by the Governor and Mr Howard – this year took place virtually, with the Governor recording a message of congratulations to be played during the virtual ceremony. 
With the lifting of restrictions, the Governor was glad to have been able to invite the Awardees to Government House, to speak about their awards, and the important work they do within the Victorian community.  
Ms Donna Stolzenberg was named 2021 Victorian Australian of the Year. Ms Stolzenberg is the Founder and CEO of the National Homeless Collective, a grassroots organisation that helps people affected by homelessness, domestic violence and social disadvantage. 
Ms Bich Cam Nguyen is the Victorian Senior Australian of the Year for 2021.  Ms Nguyen is the Founder, CEO and Secretary of the Australian Vietnamese Women's Welfare Association.  Since coming to Australia as a refugee with her family in 1975 and establishing the AVWA in 1983, she has worked tirelessly toward supporting new Vietnamese refugees. 
Ms Tayla Harris was named as the 2021 Victorian Young Australian of the Year, and while she is best known for her sporting prowess as a boxer and AFLW footballer, Ms Harris is also a powerful advocate and ambassador for respectful relationships. 
The 2021 Victorian Local Hero, Dr Kirby White was unfortunately unable to attend the reception.  Dr White is based in Bendigo, and is the founder of Gowns for Doctors, an organisation which, during a shortage of disposable medical gowns during COVID-19, worked to develop and provide medical gowns which could be laundered and re-used.