Feature Image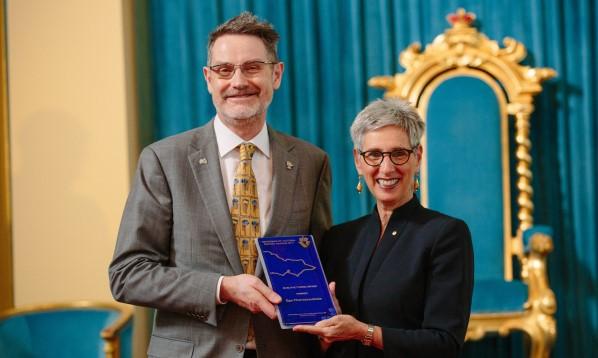 Introduction
The Governor of Victoria, the Hon. Linda Dessau AC, who hosts the Governor of Victoria Export Awards, has congratulated Ego Pharmaceuticals on being announced the '2017 Australian Exporter of the Year,' marking the fifth year in a row a Victorian business has taken out the national honour.
Body
'I was delighted to hear of Ego Pharmaceuticals' success, and that Victoria is the 1st state in the 55-year history of the awards to have businesses win the national title five years in a row,' the Governor said.
'It is also a testament to the strength and innovation of our State's export industry that Victorian businesses took out top honours in five of the 13 categories.'
The Victorian companies awarded at the ceremony in Canberra this week are:
2017 Australian Exporter of the Year: Ego Pharmaceuticals, the largest Australian-owned pharmaceutical company specialising in dermatology, which researches, manufactures and markets over 120 products to 27 nations throughout Asia Pacific, the Middle East and Europe.
Agribusiness Award: Yumbah Aquaculture Limited, Australia's largest, lowest risk, multi-site aquaculture company which supplies about 60% of the total cultured abalone produced in Australia.
Creative Industries Award: Envato, which connects millions of customers with thousands of talented creatives, from designers and developers to musicians and animators.
Education And Training Award: Deakin University, one of the first Australian universities to open offices internationally, with independent offices in five countries and dedicated staff based in Asia, Europe and Africa.
Health And Biotechnology Award: Leica BioSystems which exports Melbourne-designed and manufactured cancer diagnostic instruments to 65 countries.
Fifteen export businesses were recognised in the Governor of Victoria Export Awards in October, making them eligible for the national awards.