Feature Image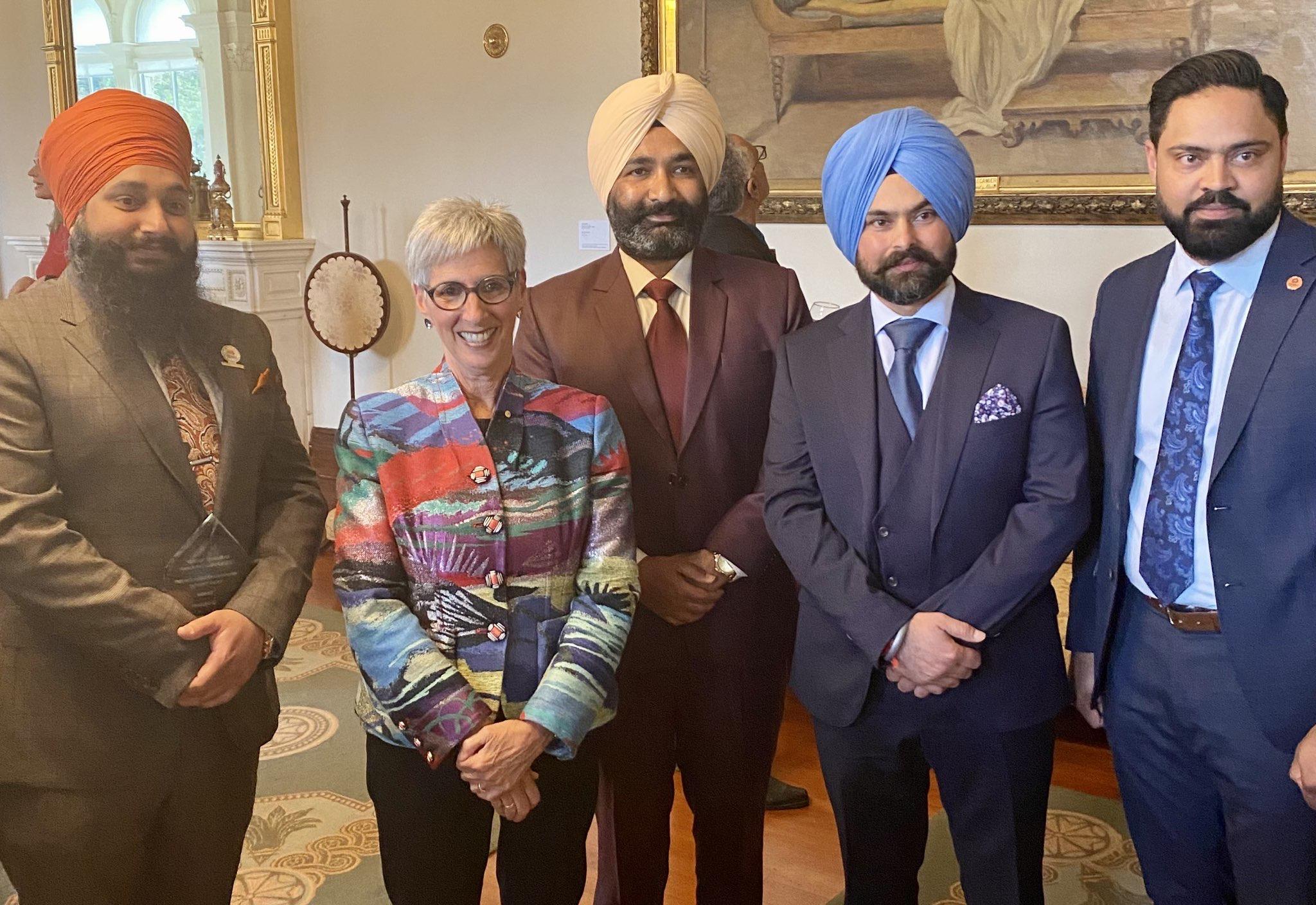 Introduction
The Governor and Mr Howard hosted Victoria's Multicultural Awards for Excellence 2021 at a reception at Government House Victoria.
Body
Victoria's Multicultural Awards for Excellence are awarded every year, and are a chance to honour and recognise individuals and organisations whose dedication to their chosen field and commitment to cultural diversity has made a positive impact in Victoria.
The Awards are coordinated by the Victorian Multicultural Commission (VMC), which was established in 1983 to be the voice of Victoria's diverse communities. In addition to providing advice to government to assist in developing policies relating to multicultural communities, the VMC also has an important role in maintaining relationships between various community organisations, and in addressing the needs of Victoria's multicultural groups.
During the ceremony attended by over 150 Victorians, the Premier's Award for Community Harmony was awarded to Sikh Volunteers Australia (SVA), a non-profit volunteer organisation focusing on reducing distress in the community by providing free food to disadvantaged or needy individuals and families.
Founded by the Sikh community in Melbourne's southeast in 2017, SVA regularly helps feed vulnerable Victorians in the municipalities of Casey and Frankston. In response to the 2020 bushfires and the COVID-19 pandemic, the service expanded to assist more vulnerable communities impacted, and has played an active part in Victoria's crisis response and recovery efforts. Learn more about SVA and their work here.
Other awards presented during the event included the Refugee Advocacy Award, awarded to Natalija Nesvadba, manager of the Multicultural Services Unit at Mercy Health. Natalija has been fundamental in delivering projects that are tailored to migrants and refugee women and their families. The Youth Leadership Award was presented to Shenei Meisi Penaia for her work in streamlining COVID-19 information to her Maori and Pacific Islander community, especially to elders, and the Justice Award was presented to South-East Monash Legal Service, who developed the flagship program 'Sporting Change' to support young people from diverse backgrounds to engage constructively in their local communities.
Other awards presented included Awards for Excellence in Media, Excellence in Community Innovation, and Excellence in Innovation.
For more information on the Victorian Multicultural Awards for Excellence, and for the full list of winners and awards presented, visit the Victorian Multicultural Commission's website.