Feature Image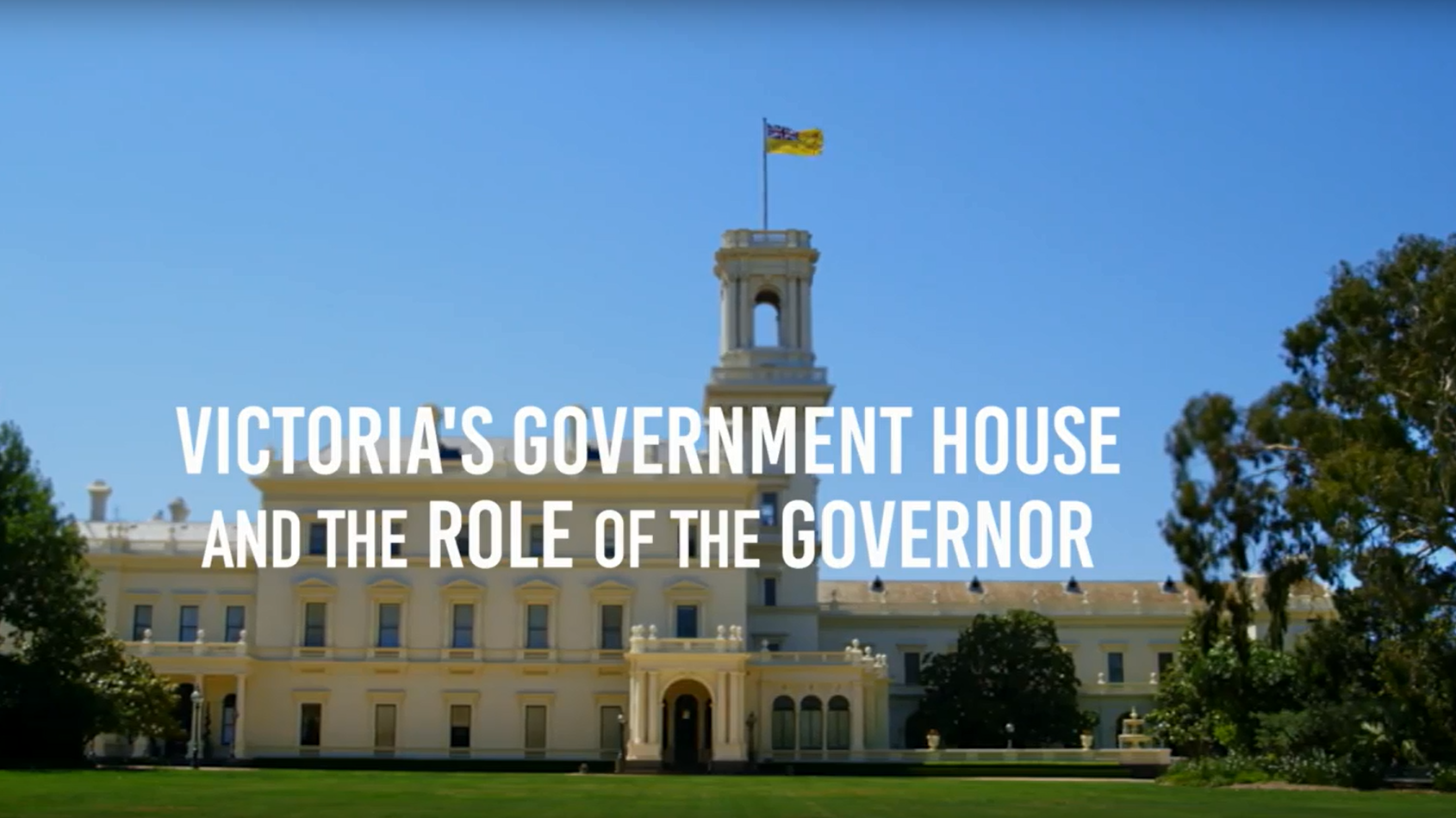 Introduction
The role of the Governor and the contemporary use of Victoria's iconic Government House are explained in a series of brief videos developed by the Office of the Governor
Body
The videos aim to facilitate a heightened understanding of the role of the Governor, and to develop an awareness and appreciation of Victoria's iconic, heritage-listed Government House.
They highlight the legacies of  Victoria's first Governors and how the role has changed; demonstrate the broad reach of the Governor's role which includes constitutional responsibilities, community engagement, ceremonial duties and international engagement; and detail the heritage value of Government House and its contemporary use.
Among those interviewed are the Hon. Linda Dessau AC, Governor of Victoria, Mr Anthony Howard QC,  Indonesian Ambassador His Excellency Yohanes Kristiarto S. Legowo, National Gallery of Victoria Director Tony Ellwood AM, Historian Dr Clare Wright and Victorian Government Architect Jill Garner.