Feature Image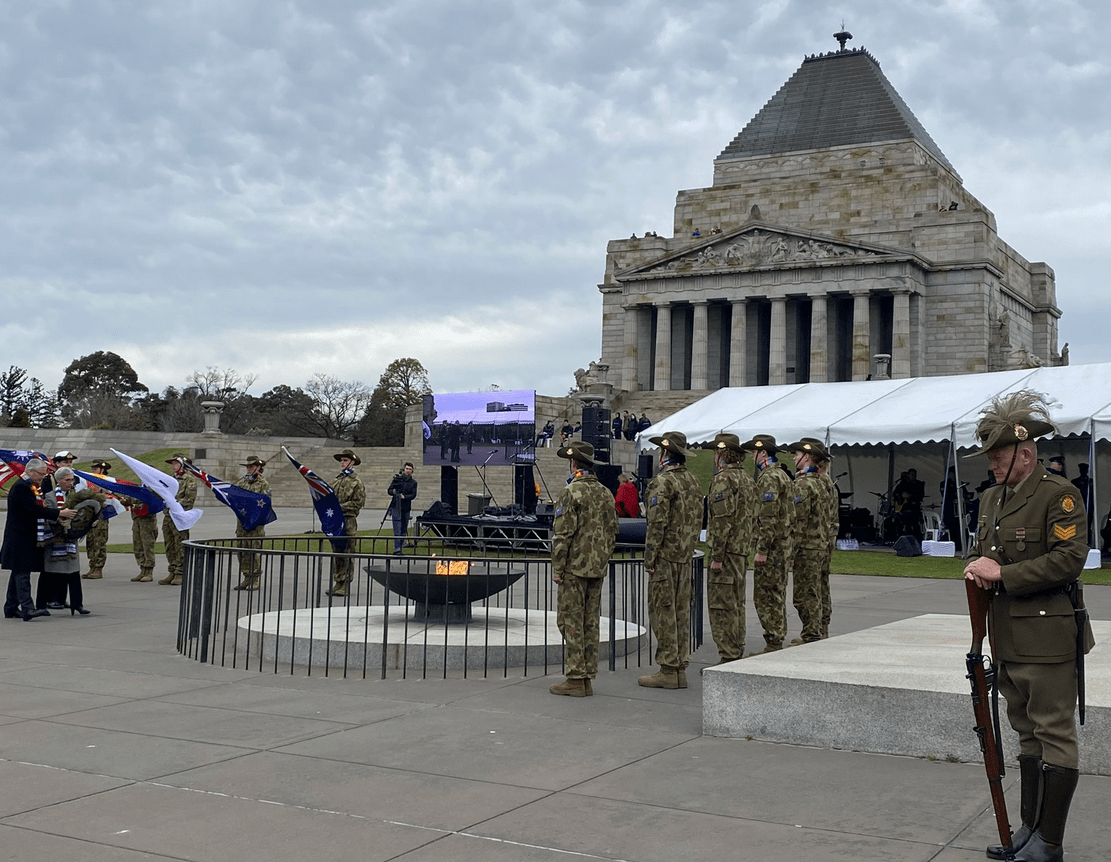 Introduction
On Thursday, the Governor, the Hon Linda Dessau AC, accompanied by Mr Anthony Howard AM QC, attended and gave an address at the Vietnam Veterans' Day commemoration at the Shrine of Remembrance.
Body
Each year, Vietnam Veterans' Day is commemorated on 18 August. Once known as Long Tan Day, the day was chosen to commemorate those who fought in the Battle of Long Tan on August 18, 1966, as well as honour the service of all Australians who served in the Vietnam War. The commemorative day provides the opportunity for the community to reflect on, and show gratitude for, that service.
The Battle of Long Tan took place at a rubber plantation near the village of Long Tân, Phước Tuy Province. In that battle, 18 Australian soldiers were killed and 24 were wounded – the largest number of Australian casualties in a single engagement in the Vietnam War.
Beginning in 1962 and lasting a little over a decade, this year is the 60th anniversary of Australia's first involvement in the Vietnam War, and the 50th anniversary of the end of that involvement. Across those years, almost 60,000 Australians served in the war – 521 of those were killed and over 3,000 were wounded.
At the commemoration at the Shrine on Thursday, the Governor gave an address and laid a wreath on behalf of the people of Victoria. In her speech, Her Excellency spoke of the 'devastation' of the Battle of Long Tan, saying too that 'it is difficult to comprehend – let alone repay – a sacrifice as ultimate as the one those young men made on our behalf,' on that day and throughout the Vietnam War. Her Excellency concluded by taking the 'opportunity – on behalf of all Victorians – to thank the almost 60,000 Australians who served in and the 521 Australians who lost their lives in Vietnam.' Read more of the Governor's speech here.