Feature Image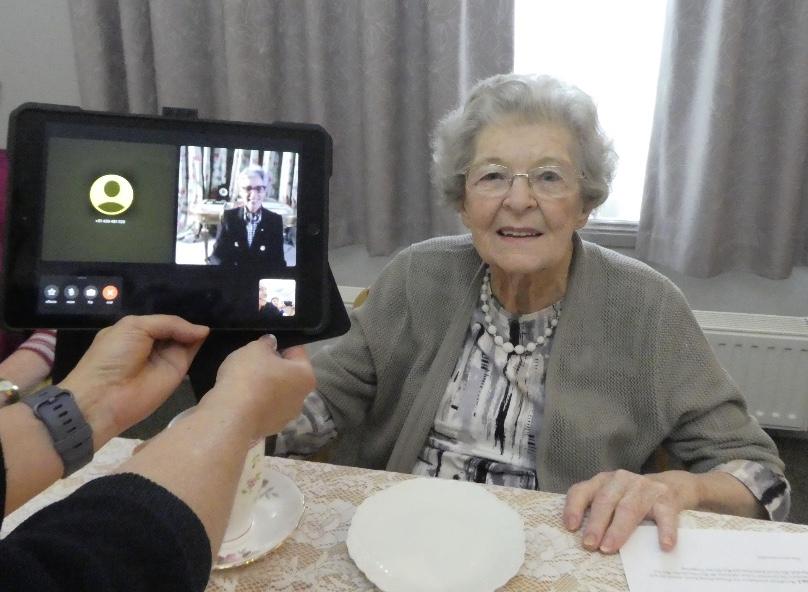 Introduction
Today, the Governor virtually visited the Rural City of Horsham.
Body
Today, the Governor conducted a virtual regional tour, visiting the Rural City of Horsham as part of the Governor's program to stay connected with all sectors of the community during COVID-19. Regional visits are, in ordinary times, a central part of the Governor's program, so virtual visits in the Governor's program allow the Governor to continue to maintain important links with Shires all over the State.
The tour began with a briefing by Cr Mark Radford, Mayor of Horsham Rural City Council, and Mr Sunil Bhalla, CEO, about the impact the pandemic has had on the region's residents and businesses, and the ways in which the community is adapting to the current circumstances.
The Governor then visited Sunnyside Lutheran Retirement Village, and heard from staff about measures implemented to support the Village's  residents. Following this, the Governor shared a virtual morning tea with the residents to hear how they are staying connected with loved ones using technology.
The final leg of the regional tour was a visit to the Wimmera Base Hospital, where the Governor observed the arrangements made to prepare for the pandemic, and spoke with frontline medical staff. This tour also included a briefing from the Infections Control team at the COVID-19 Assessment Clinic, and a visit to the Emergency Department to see changes that have been implemented to prepare for potential surges in patient demand.
The Governor will, over the coming weeks and months, continue to virtually visit towns in regional Victoria affected by the summer bushfires and the COVID-19 pandemic, until such time as she and Mr Howard are able to resume their program of physical visits to all regions in Victoria.