Feature Image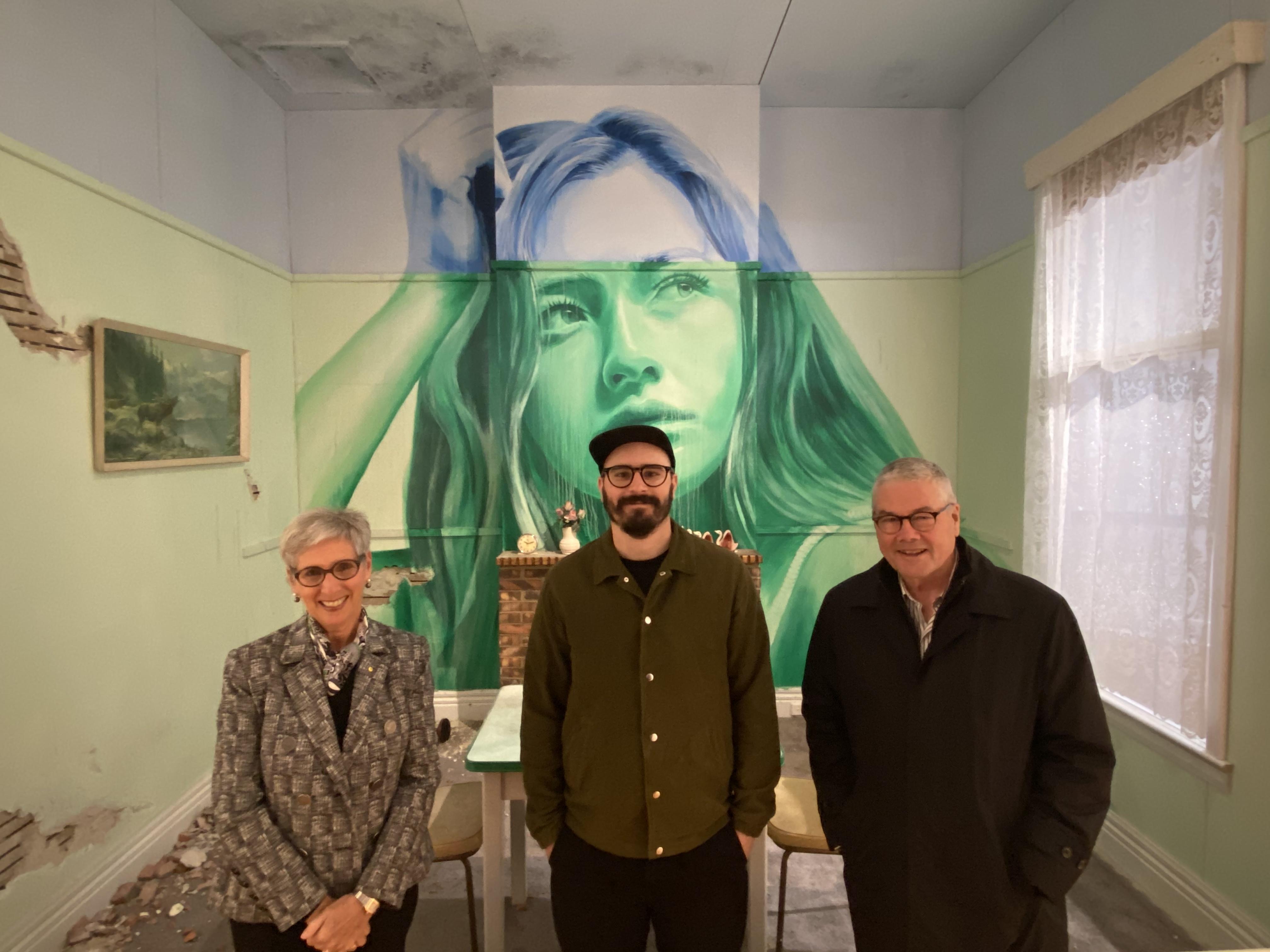 Introduction
The Governor and Mr Howard spent the day in Geelong. 
Body
For forty years the Geelong Arts Centre has been a hub for the performing and visual arts, fostering Geelong's vibrant creative communities.  Its facilities include theatres, event and conference spaces, and a creative learning hub.  The Centre is also home to the Parrwang Community Arts program, which invites Geelong's Aboriginal and Torres Strait Islander community of all ages to engage with arts and culture.  Recently the subject of a renovation and redevelopment, including the 38.5 million dollar renovation of the Ryrie Street facility, further works are planned with the upcoming Little Malop Street Redevelopment. 
The Governor and Mr Howard were given a tour of the facilities, speaking with staff about the ways in which the community use the space, as well as being briefed on events taking place at the Centre. 
After visiting the Arts Centre, the Governor and Mr Howard visited the RONE in Geelong exhibition at the Geelong Gallery. RONE in Geelong is an installation which transforms a room within the Gallery in response to the architecture and history of the building. In addition to the installation, a retrospective of Rone's previous works is on display, examining the breadth of his varied career. 
Originally from Geelong, RONE studied graphic art in Melbourne where he developed his practice as a renowned street artist. Now one of Melbourne's most prolific artists, Rone is known for his large-scale works, which have been featured from New York to New Zealand. In 2017 RONE worked for two weeks transforming GrainCorp Silos in Lascelles in regional Victoria. The large-scale work depicts images of a local farming couple whose family have lived and farmed the area for generations. His work in Lascelles features prominently on the world-famous Victorian Silo Art Trail, which stretches over 200 kilometres and celebrates the people and spirit of Victoria's Wimmera Mallee region.