Feature Image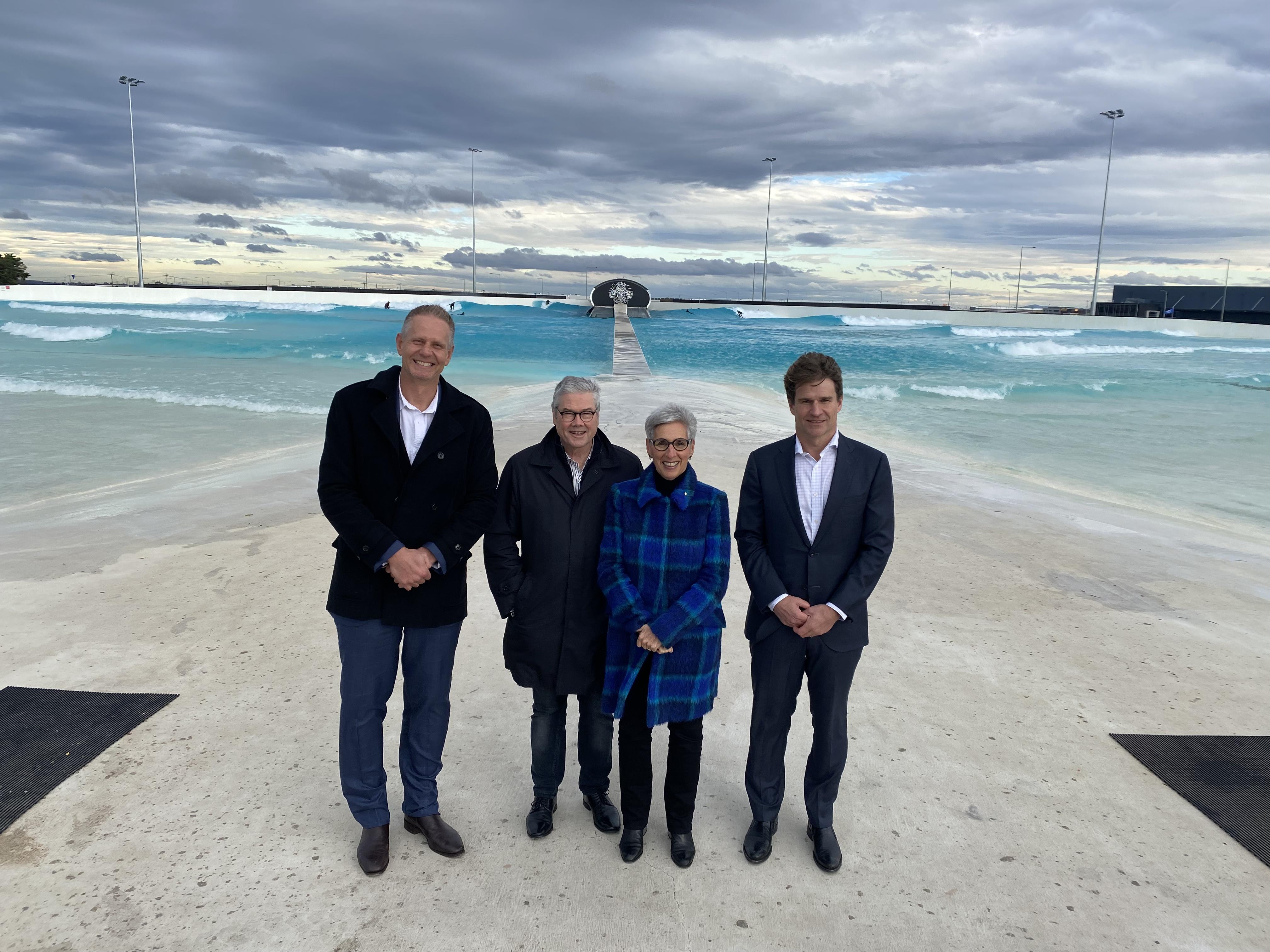 Introduction
This week, the Vice-Regal Program continued to expand, in line with easing restrictions, with the Governor and Mr Howard having the opportunity to visit many organisations in and around Melbourne.
Body
This week the Governor met at Government House with the new Consul-General of the Republic of North Macedonia, and later, with the Secretary of Victoria's Department of Jobs, Precincts and Regions. The Governor also had a virtual call with the Catholic Bishop of Sale. The meeting with Bishop Bennet was particularly timely, as the Governor was able to hear more about how flood-affected communities are coping in eastern Victoria.
The Governor and Mr Howard visited UrbnSurf, an Australian company of passionate surfers and outdoor enthusiasts, dedicated to designing, developing and operating world-class urban surf parks, including one at Tullamarine, in Melbourne. Learn more about UrbnSurf by visiting their website.
Celebrating its 50th anniversary in 2021, the McClelland Sculpture Park and Gallery in Langwarrin is a vital part of Victoria's cultural landscape. This week, the Governor and Mr Howard visited the Park and Gallery, where they were led on a guided tour by the Chairman and Director. The tour was an opportunity to learn about the Gallery's rich cultural legacy and extensive collection, and to hear about their many educational and public programs for people of all ages in the community and in local schools. Learn more about the Sculpture Park and Gallery here.
The Governor and Mr Howard also visited Docklands Studios, where they were led on a guided tour of the facility and learned about the many projects being completed there. Docklands Studios Melbourne is a state-of-the-art, dry-hire facility for film and television production, and the studio is one of only three major studio complexes in Australia that service the film and television industry.
Next week, with travel restrictions between Melbourne and Regional Victoria lifted, the Governor will resume her regular visits to regional Victoria.