Feature Image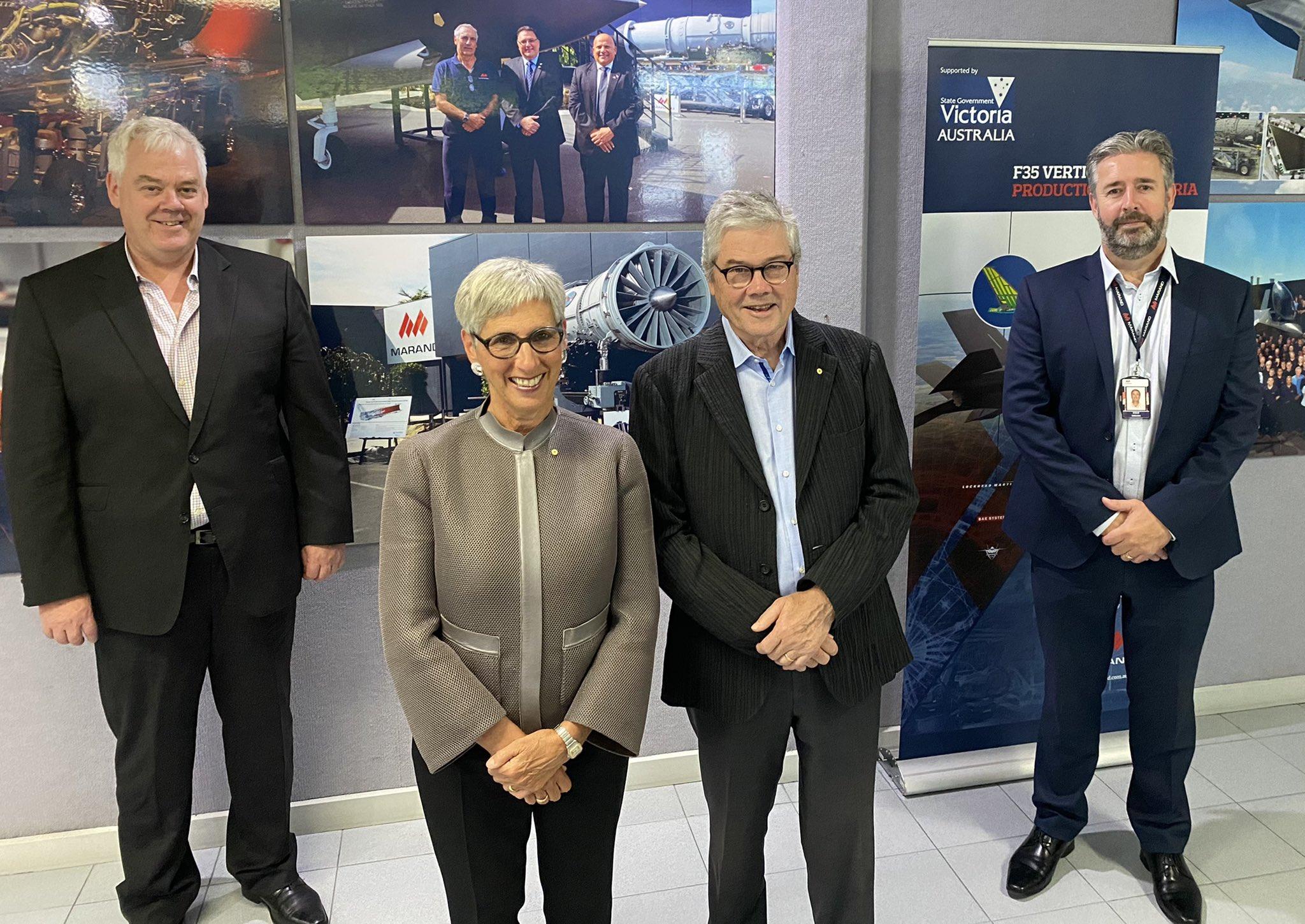 Introduction
This week, the Governor and Mr Howard honoured worthy Victorian citizen's during investiture ceremonies, and hosted several Official Calls.
Body
This week, the Governor delivered the Sir Edward 'Weary' Dunlop Asia Lecture on the occasion of the 30th anniversary of Asialink. Read more about the event here.
The Governor's program of official calls continued this week. The Governor met Rabbi Yaakov Glasman, President of the Rabbinical Association of Australasia, and then with the Chair and Commissioners of the Royal Commission into Victoria's Mental Health System, for the delivery of the Final Report. The Governor also received the first official call of the Ambassador of the Kingdom of Thailand, Her Excellency Ms Busadee Santipitaks. The Governor and Mr Howard also had the opportunity of visiting Marand Precision Engineering this week, a global supplier of engineered solutions to the aerospace, defence, rail, mining and energy sectors, and based in Victoria.  In 2019, Marand was the winner of a Governor of Victoria Export Award.
Among the Victorians honoured this week with awards in the Order of Australia were Mr William Mrs Rosemary Brown, who were both presented with Medals of the Order of Australia for service to their local community of Queenscliff.  Mrs Brown has volunteered with the Queenscliff Historical Museum for over 20 years, and has also been closely involved with the Werribee Community Centre since the 1970s.  Mr Brown has also been involved with the Queenscliff Historical Museum over many years, and has volunteered as a Queenscliff Heritage Walk tour guide.  To view recordings of this week's ceremonies, visit this page.