Feature Image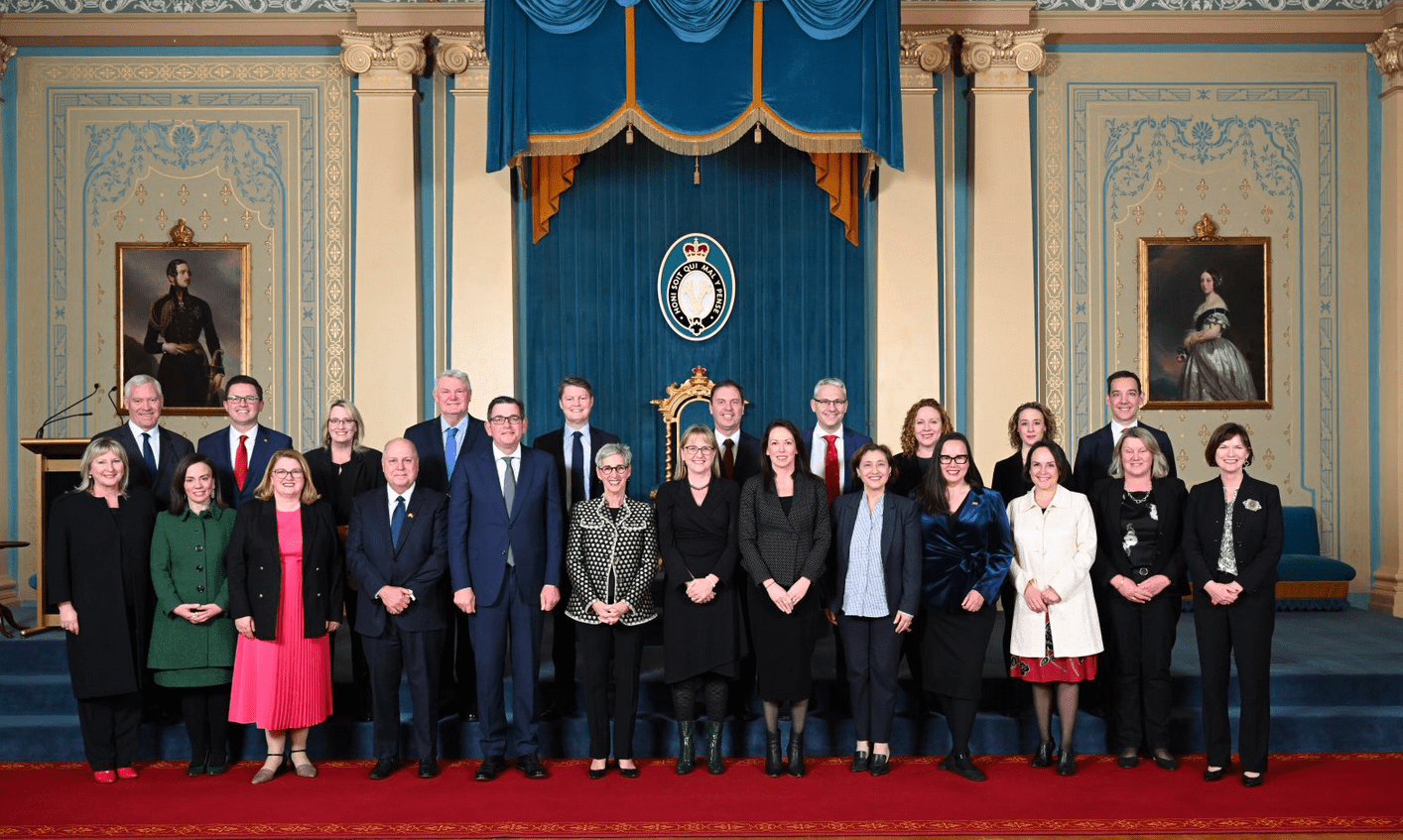 Introduction
The Vice-Regal program began this week with a Ministerial swearing in. During the week, the Governor also assumed the duties of Administrator of the Commonwealth of Australia.
Body
The Vice-Regal program this week commenced with Her Excellency swearing in members of the Andrews Ministry in a ceremony at Government House. A total of 18 Ministers were sworn in, some for the first time, in the presence of their families and friends.
The swearing in of Ministers is an important constitutional responsibility of the Governor. This process can occur, as it did on Monday, throughout the term of parliament as well as after an election, when the Governor appoints a new government by swearing in the new Premier and Cabinet. In this way, the Governor plays a central role in our democratic system by ensuring the orderly transition of power from one ministry to the next.
Along with appointing and dismissing Ministers, the Governor's constitutional responsibilities include calling an election, chairing the Executive Council, giving Royal Assent to bills passed by both Houses of Parliament and dissolving the Legislative Assembly in exceptional circumstances. Learn more about the Governor's role and the constitutional responsibilities that the role entails here.
This week also saw the Governor and Mr Howard continuing their program of community dinners, a regular event which seeks to bring together diverse members of the Victorian community for collaborative discussion. Guests in attendance included representatives from a variety of industries such as the arts, agriculture, health, public service and law.
The Administrator and Mr Howard also attended a dinner hosted by the Royal Over-Seas League to mark the occasion of Her Majesty Queen Elizabeth II's Platinum Jubilee. This coincides with a number of engagements marking Her Majesty's Platinum Jubilee, including a reception hosted by the Governor and Mr Howard in February of this year for the 70th anniversary of the date of The Queen's accession and a tree planting ceremony in June, welcoming current and former members of the Australian Defence Force to Government House to plant, in honour of the Platinum Jubilee, descendant seedlings of the original Gallipoli Lone Pine. Learn more about how the Governor and Mr Howard marked Her Majesty's Platinum Jubilee here.  
The week also saw the Administrator receive a number of callers including Katrina Sedgwick OAM, CEO and Director of the Melbourne Arts Precinct Corporation; Simon Phemister, Secretary, Department of Jobs, Precincts & Regions; and as Governor, Professor Sharon Lewin AO, Director of The Peter Doherty Institute for Infection and Immunity.