Feature Image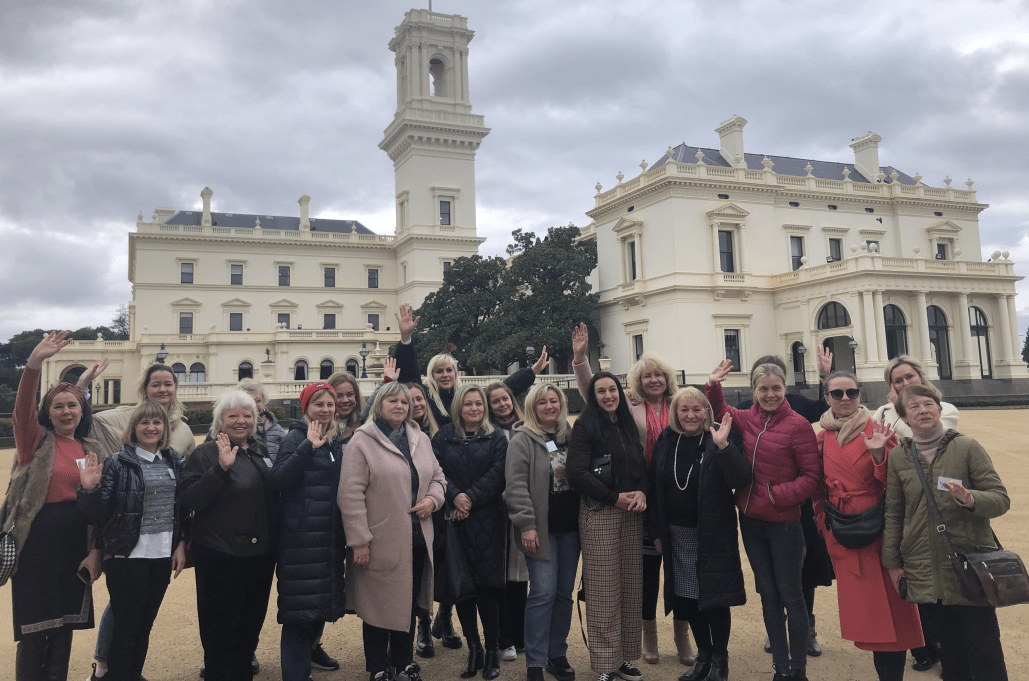 Introduction
After returning from official overseas travel to the United Kingdom, the Governor spent the latter part of the week meeting with members of the community from a variety of areas and fields.
Body
During the week, the Governor, accompanied by Mr Howard, attended and spoke at the Victorian Startup Gala, hosted by LaunchVic. Guests in attendance included Australian of the Year Dylan Alcott. Dylan, an athlete and advocate for people living with a disability, gave the keynote address for the evening. The Gala was an opportunity to celebrate the achievements of the Victorian startup sector. At the event, the Governor spoke of the strong growth of the Victorian startup ecosystem, and thanked those 'who innovate, who back themselves to step into the uncertainty of a new business, who shoulder business risks and the mounting pressures and challenges as their businesses grow.' Read more of the Governor's speech here.
A new Peace & Prosperity Kitchen Garden program has also commenced at Government House Victoria. The new cohort of participants are recent refugee arrivals from Ukraine. The Kitchen Garden program welcomes women from refugee and migrant backgrounds to participate in a weekly program in the Government House Kitchen Garden. The program aims to assist the women to strengthen connections with each other, and form friendships and support networks. This week, the Governor and Mr Howard met with this newest cohort, where they had the opportunity to hear the women's stories and learn about their experiences. The program, which began last week, has seen the women share a lunch, walk the grounds, and plant sunflower seeds in the Government House glasshouse, which will then be transferred to the garden in the spring. The sunflower is the Ukrainian national flower.
The end of the week saw the Governor, accompanied by Mr Howard, attend and speak at the Indian Film Festival of Melbourne Awards Night. The Indian Film Festival of Melbourne is the largest of its kind in the Southern Hemisphere, and the largest annual celebration of Indian cinema outside of India. The evening was an opportunity for the whole community to come together to enjoy the excellent cinema for which India is renown. The Governor was delighted to present the Leadership in Cinema Award to renowned actor and film producer Abhishek Bachchan. This year's Festival, now in its 13th year, is taking place from 12-20 August in person, and 13-30 August online. The hybrid in-cinema and online program is the first in-person Festival since 2019. To learn more about the program, visit here.