Feature Image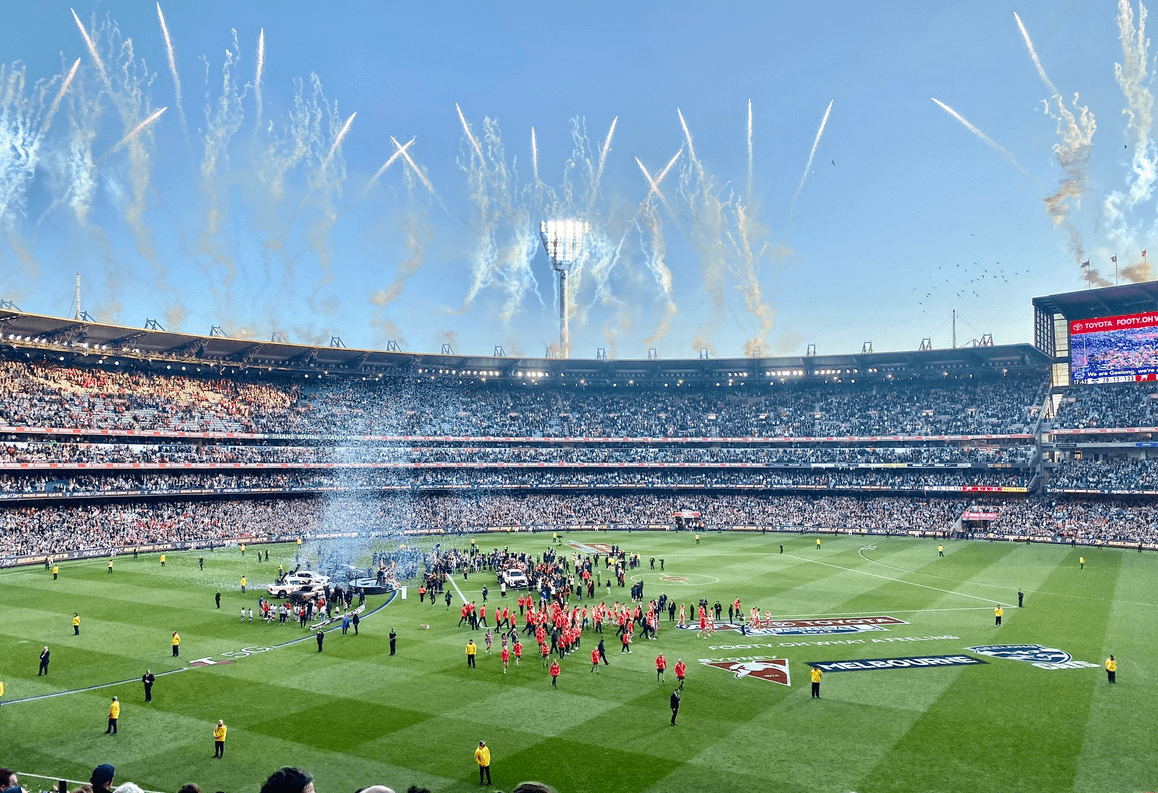 Introduction
The program this week saw the Vice-Regals attending engagements related to industry, sport, and the constitution. The Governor was also Administrator of the Commonwealth early in the week.
Body
The Vice-Regal program commenced this week with the Administrator and Mr Howard touring the Leonardo Australia factory at Fishermans Bend. Leonardo is a Rome-headquartered multinational company specialising in aerospace, defence and security. It is one of the largest defence contractors in the world, with 180 sites and around 50,000 employees. The company has a significant presence in Victoria and is a major supplier to the Australian Defence Force. The tour was an opportunity to learn more about Leonardo's operations in the State.
The Administrator, accompanied by Mr Howard, attended and gave an address at the Governor of Victoria Export Awards at the National Gallery of Victoria on Tuesday evening. The annual Awards are an opportunity to shine a light on export excellence in the State. At the Awards, the Administrator spoke of the important role of exporters within the Victorian economy, and of the bravery and ingenuity of those in the industry. Read more of the Administrator's speech here.
The Governor and Mr Howard also visited Canberra to mark Australia's National Day of Mourning for Her Majesty The Late Queen Elizabeth II. Whilst in Canberra, the Governor and Mr Howard attended the National Memorial Service for Her Majesty at Parliament House Canberra.
On Friday night a Better Homes and Gardens segment on the Peace & Prosperity Kitchen Garden Program aired on Channel 7. The segment featured Kitchen Garden participants as well as an interview with the Governor and Mr Howard about the program. To watch the segment, please visit here.
The week concluded with the Governor and Mr Howard attending the 2022 Toyota AFL Grand Final match between the Geelong Cats and the Sydney Swans, at the Melbourne Cricket Ground. The Governor and Mr Howard were delighted to be back at the MCG with some 100,000 fans, and were pleased to congratulate Geelong Cats on their 2022 premiership win.