Feature Image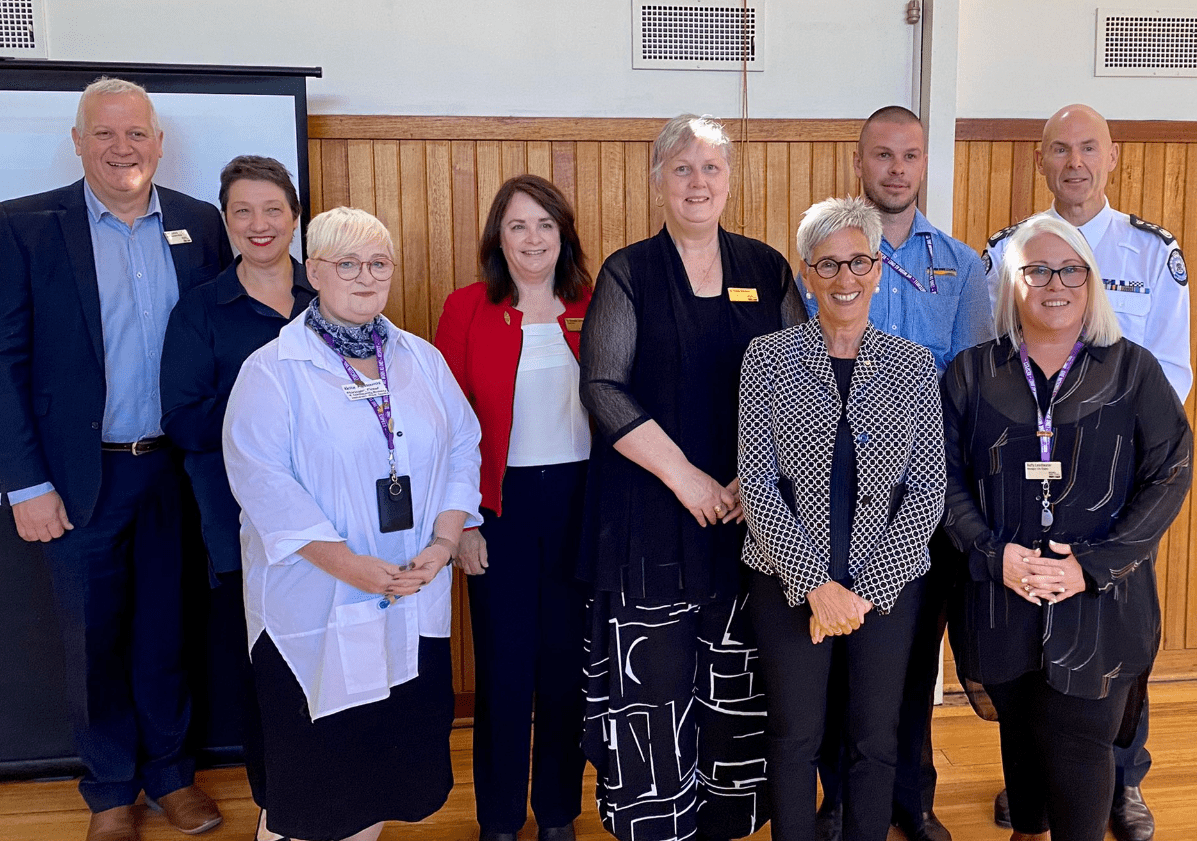 Introduction
This week, the Governor visited flood affected regions of Victoria, meeting with residents, first responders and representatives from the Mitchell Shire Council.
Body
This week the Governor visited communities in Mitchell Shire Council who were heavily affected by the October 2022 Victorian flood emergency. On the visit, the Governor, accompanied by Emergency Management Commissioner Andrew Crisp AM APM, was hosted by Cr Fiona Stevens, Mayor and Brett Luxford, CEO of Mitchell Shire Council.
The Governor received a briefing and a tour of flood-affected areas before meeting with residents and business owners impacted by the floods. During the visit, the Governor also met with members of the emergency services who have, and continue to, provide vital assistance to community response and recovery.  The Governor appreciated the opportunity to hear about the impact of the devastating floods on local homes, businesses, parklands and community assets, and the ways in which the Shire is working with local organisations to support the recovery and rebuild.
Mitchell Shire, on the northern fringe of Melbourne, boasts beautiful natural attractions, and has a rich history dating back to the gold rush.  The Shire encompasses the large centres of Kilmore and Seymour, and includes both the Mount Disappointment State Forest and part of the Kinglake National Park in the south, stretching up to the Australian Army's Puckapunyal base at its northern-most border. 
Whilst in Mitchell Shire, the Governor also had an opportunity to tour the Vietnam Veterans Commemorative Walk in Seymour, the only one of its kind in Australia dedicated to all Vietnam Veterans. The walk has been created to symbolise the heroic 60,000 service men and women who devoted their energies to the service and protection of Australia. 
The Governor was very pleased to hear about exciting developments and ongoing projects within the Shire, including the ways in which the Council is partnering with the community sector to support residents and businesses. To learn more about this beautiful part of Victoria, visit the Mitchell Shire website.
The Vice-Regal program this week also saw the Governor meeting with industry leaders from a variety of sectors, including Karen Quinlan AM, recently appointed Chief Executive Officer of the Arts Centre Melbourne. The Arts Centre Melbourne is home to world-class arts spaces and showcases the best of Australian and international performing arts. It is also a part of the Melbourne Arts Precinct, one of the largest concentrations of cultural and creative organisations in the world. The Melbourne Arts Precinct is currently under transformation. The $1.7 billion project, Australia's largest cultural infrastructure project, will transform Melbourne's creative precinct, establishing enhanced creative, performing and rehearsals spaces and a vibrant new parkland in the heart of the city.   
The Governor also received the call of Chris Miller, Interim CEO of the State Electricity Commission of Victoria for an update on the work of the re-established Commission. The SEC has been established as a key pillar of Victoria's transition to renewable energy.