Feature Image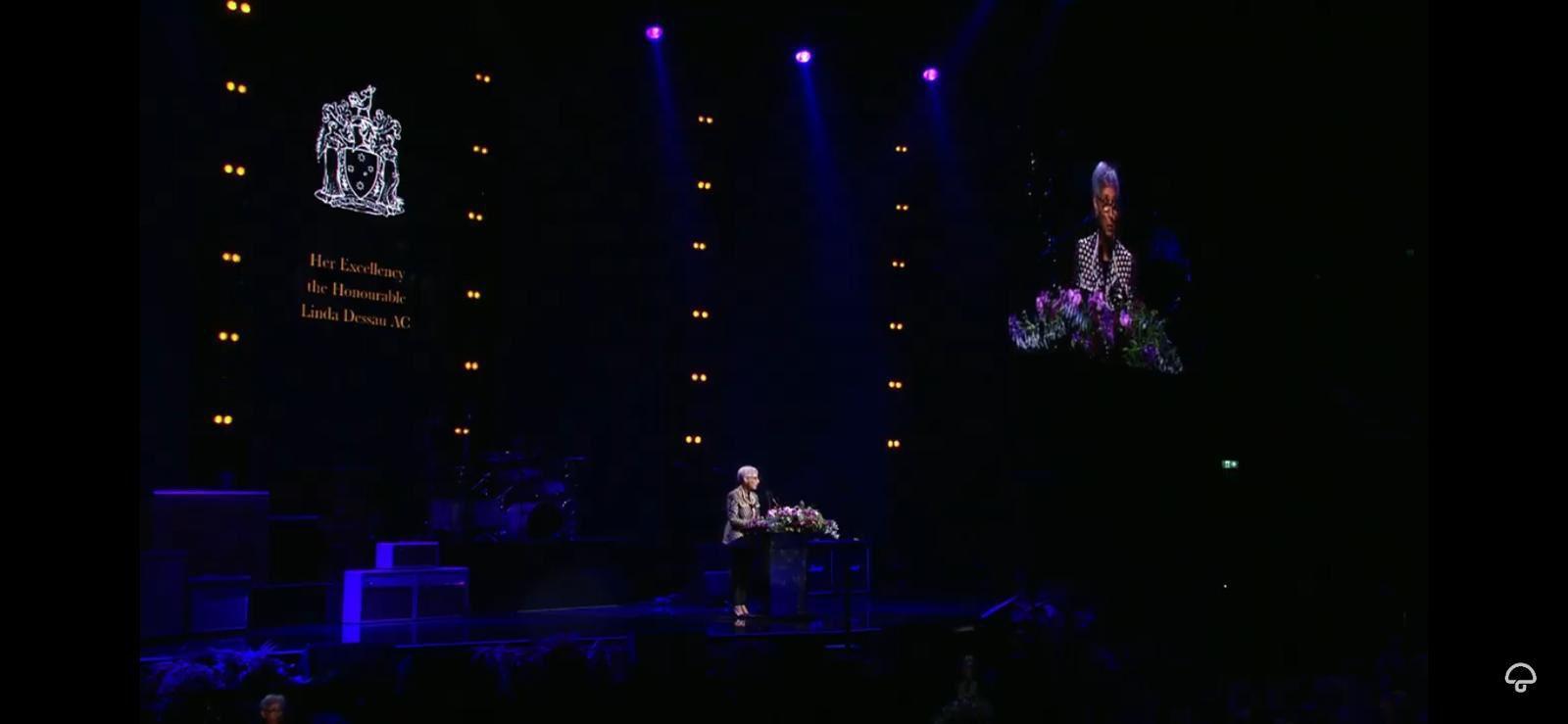 Introduction
This week, the Governor and Mr Howard enjoyed a varied program, where they had the opportunity to meet Victorians from many different sectors.
Body
-Earlier in the week, the Governor hosted a morning tea for members of the War Widows Guild of Australia (Victoria). The Guild has been operating in Victoria since 1945, and its primary aim since that time has been to support and assist the widows of men who have served their country in wartime.  As proud Patron of this organisation, the Governor appreciated the chance to acknowledge the contribution current and former members – a have made to the Victorian community for more than 75 years.  
The Governor and Mr Howard are patrons of more than 160 community groups in Victoria. They support and promote organisations involved in voluntary service, industry, education, the arts, sport, and caring for those in need. To learn more about the Governor and Mr Howard's many patronage organisations, visit this page. 
The Governor, accompanied by Mr Howard, opened the new Law School Building at the Deakin University Burwood Campus this week. The building will not only provide flexible and interactive spaces in which both undergraduate and postgraduate students can learn, but is  also a leading-edge sustainable building, with key design features which include rainwater harvesting and use, solar panels and glare control systems. 
Also, this week, accompanied by Mr Howard, the Governor attended and spoke at the State Memorial for Michael Gudinski AM, one of the key figures in the Australian music industry. In her address, the Governor acknowledged the significant contribution Mr Gudinski made to the creative arts, the promotion of Australian music recording artists and the support for young people in the music industry.   
The Australian Tapestry Workshop (ATW) is one of the few producers of hand-woven tapestry, and their skilled artists use the same techniques employed in Europe since the 15th century. The Governor and Mr Howard visited the ATW this week, where they met some of the skilled artists who produce these incredible works of art. The ATW's skilled weavers work with contemporary artists from Australia and overseas to produce tapestries that are known for their vibrancy and technical accomplishment. Read more about the visit to the ATW here.