Feature Image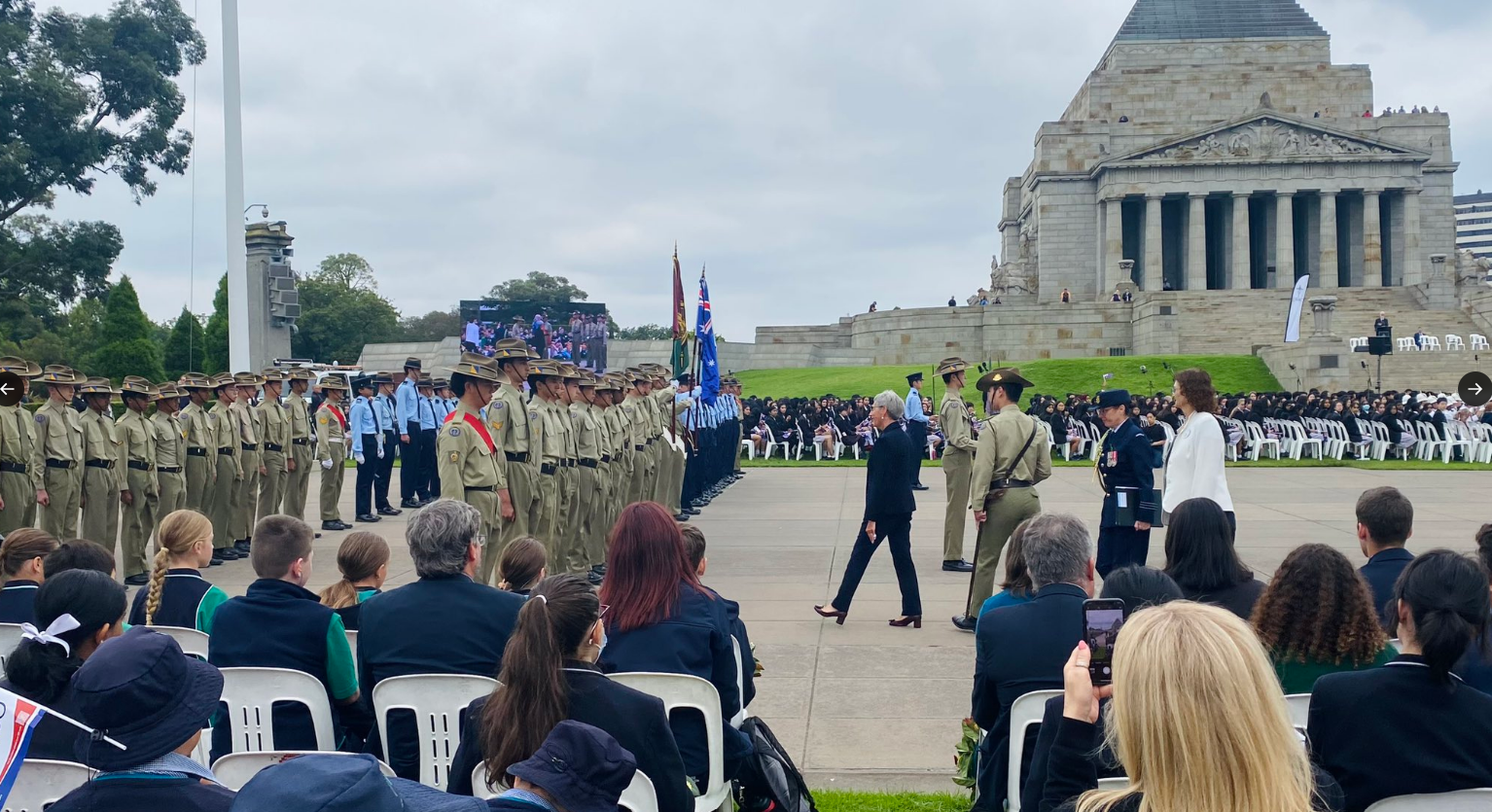 Introduction
The program this week focused on investiture ceremonies for the 2023 Australia Day Honours in the Order of Australia. The Governor was also Administrator of the Commonwealth whilst the Governor-General undertook official travel overseas.
Body
On Monday, Tuesday and Thursday, the Governor, as Administrator of the Commonwealth and Mr Howard hosted investiture ceremonies for Victorian recipients of the 2023 Australia Day Honours and Awards in the Order of Australia. These Honours and Awards recognise the outstanding service and contributions of Australians from across the community, representing a range of industries, organisations, and community groups. Presiding at investiture ceremonies is an important component of the Governor's ceremonial role. Notable recipients included Rachel Griffiths AM and Emeritus Professor Robert Michael Manne AO. Learn more about the Australian Honours and Awards system here. Speaking to guests, the Governor congratulated recipients on their awards and encouraged them to speak proudly of their achievements. Read more of the Governor's speech here.
On Monday, the Governor attended the Farewell event for Australia's Sex Discrimination Commissioner, Kate Jenkins. The Sex Discrimination Commissioner is charged with advancing gender equality and the rights of the LGBTQI+ communities. Learn more about the Australian Human Rights Commission and its work on Sex Discrimination here.
On Wednesday, the Governor attended Melbourne Legacy's 91st ANZAC Commemoration Ceremony. Held at the Shrine of Remembrance, the ceremony aims to increase understanding of the meaning of ANZAC for school children. Legacy is a community organisation dedicated to caring for the families of deceased veterans. Beginning as an initiative amongst the returned soldiers of World War One, Legacy now assists 115,000 widows and 1900 children and dependants. Participation in the ceremony has become an annual tradition for the Governor. Speaking to students, Her Excellency stressed the importance of focusing on similarities rather than differences and showing appreciation for the sacrifices made by Australian servicemen and women. Read more of the Governor's speech here.  
During the week, the Governor was delighted to receive the calls of Brett Stevens, Commissioner to Greater China for the State Government of Victoria; Marcus Mandie, CEO of the Australia-Israel Chamber of Commerce and Alan Chan, Head of Business Development Asia for 67 Pall Mall.