Feature Image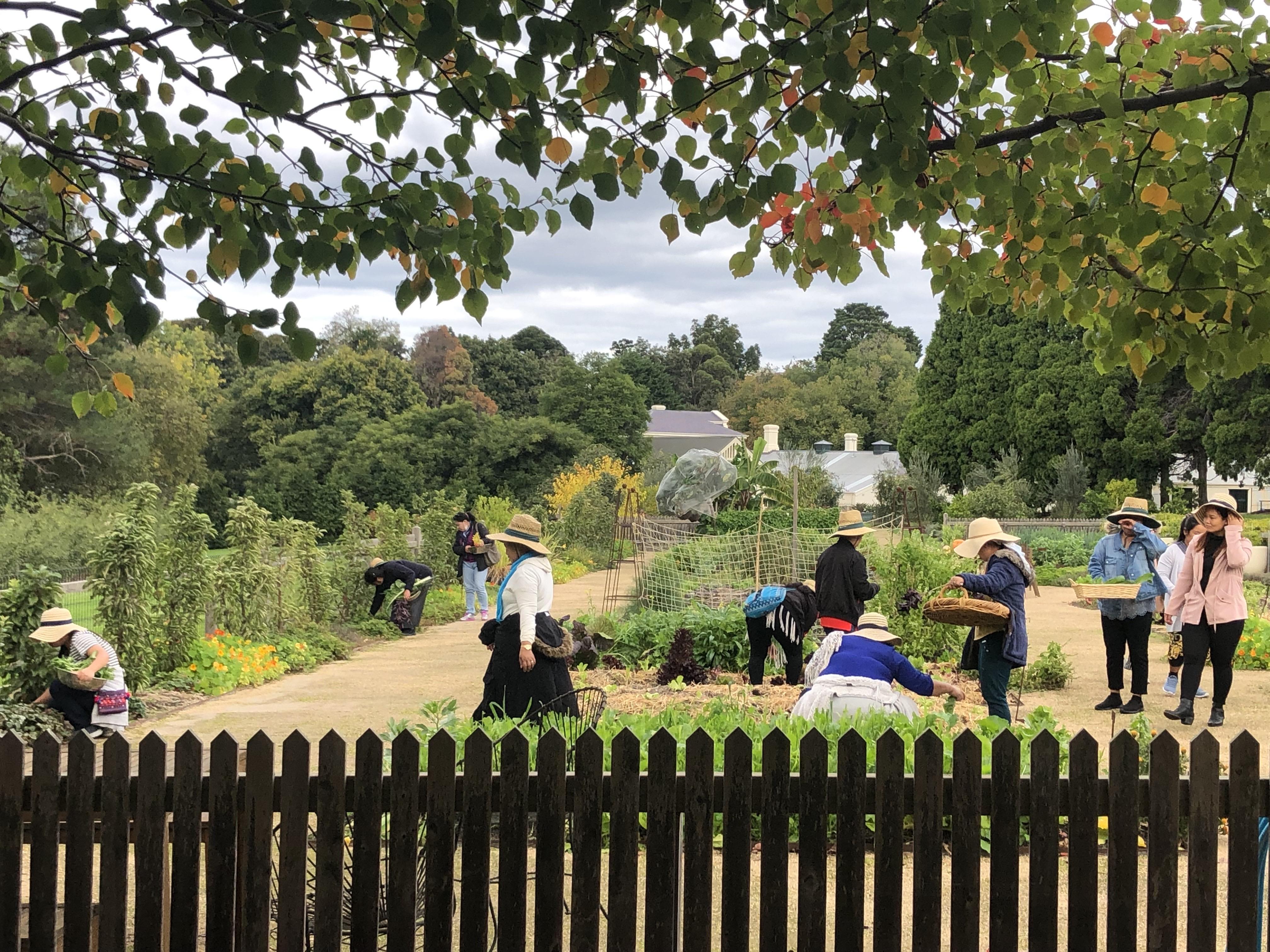 Introduction
This week, the Governor and Mr Howard hosted several functions acknowledging the varied contributions of Victorians to our State. 
Body
The program of investitures for the Australia Day 2022 Honours concluded this week, with the Governor presenting awards to more than 70 Victorians. Read more about some of the recipients from this ceremony here. 
On Thursday the Governor presided at the Royal Humane Society Bravery Awards at Government House. These awards acknowledge the brave actions of Victorians who go to the aid of others in dangerous circumstances. Learn more about the Royal Humane Society on their website. 
This week saw the latest session of the Peace and Prosperity Kitchen Garden program, a community engagement program at Government House Victoria. The first participants of the 2022 program were a group of women from Myanmar, who enjoyed picnicking in the grounds, as well as picking flowers and foliage in the Government House gardens to create floral arrangements. The Kitchen Garden Program is held every Monday during school terms and is run in partnership with Community Hubs Australia. Learn more about the Kitchen Garden Program here. 
Mr Howard hosted a roundtable and lunch event for members of Victoria's LGBTIQ+ community. Representatives from several Victorian organisations dedicated to supporting the LGBTIQ+ community were in attendance, including from the Victorian Equal Opportunity and Human Rights Commission, Transgender Victoria, the Victorian Pride Centre , and the Pride Foundation of Victoria, among others.