Feature Image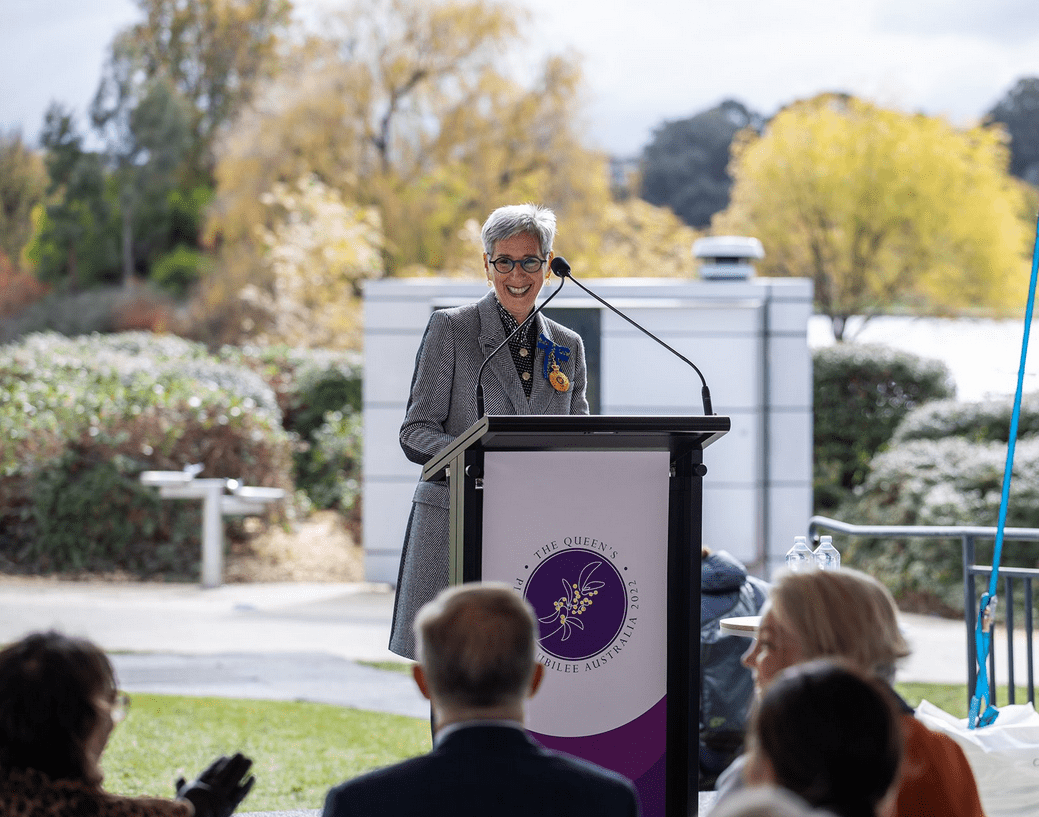 Introduction
This week the Governor and Mr Howard attended various engagements, meeting with Victorians from a variety of fields and sectors. During the week, the Governor also assumed the duties of Administrator of the Commonwealth of Australia.
Body
The Vice-Regal program commenced this week with the Governor and Mr Howard joining participants of the Peace & Prosperity Kitchen Garden Program for lunch. There, the Governor and Mr Howard had the opportunity to learn more about the women's backgrounds and their experiences in the Program.
The Governor officially opened the City Tower Campus of Victoria University in Melbourne's CBD. The new campus, which consolidates all three VU city campuses into one, is home to both higher education and TAFE courses, as well as industry partners. At the event, the Governor spoke of how the building promotes 'a seamless integration of industry and learning,' and thanked all those who helped to realise the project. That evening, the Governor participated in the MinterEllison Women in Government Q&A. The event was convened by television and radio host, podcaster, political journalist, and commentator Patricia Karvelas.
The Governor, as Administrator of the Commonwealth, also visited the Hellenic Museum – Australia's only museum dedicated to preserving and showcasing Greek art, history and culture – and attended the Baking Industry Trade Show, where Her Excellency awarded the winners of Australia's Best Pie & Pastie Competition.
The program for the week concluded with the Governor, as Administrator, and Mr Howard attending a ceremony in Canberra to rename Aspen Island to Queen Elizabeth II Island to mark Her Majesty's Platinum Jubilee. The Island is in Lake Burley Griffin and home to the National Carillon.