Feature Image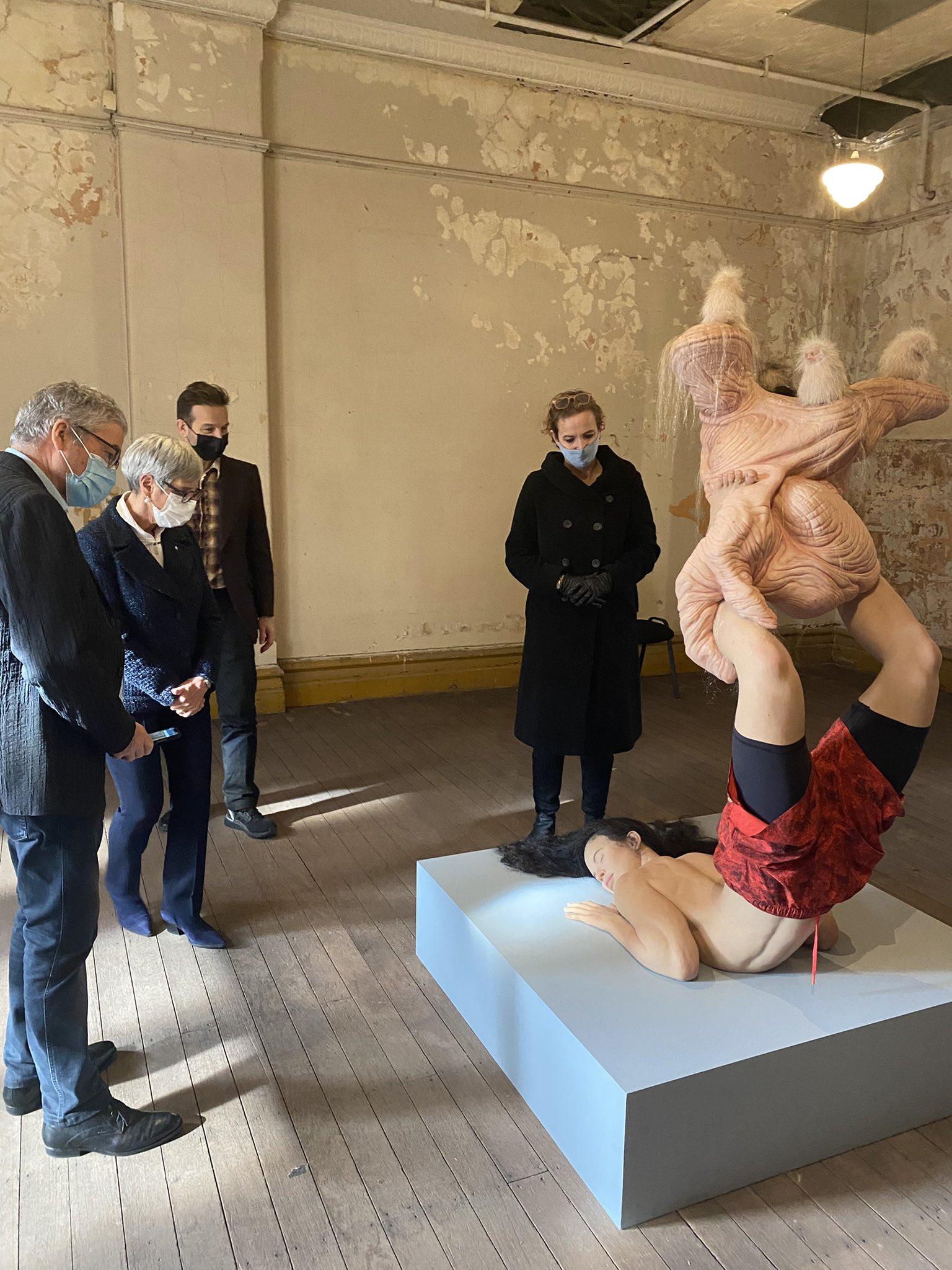 Introduction
Continuing a hybrid program this week, the Governor met with representatives from many parts of the Victorian community. 
Body
This week ended with the postponement of planned in-person events at Government House, following the latest public health directions. The start of the week, however, saw the hybrid Vice Regal program of events continue, in person at Government House and in the community, and online.  
While many of the in-person receptions have been rescheduled for the coming weeks, this week the Governor was glad to have been able to welcome to Government House a small number of Term 3 participants from the Peace & Prosperity Kitchen Garden Program. 
The group of women, mostly with origins in Myanmar, were from a Wyndham Community Hub. Whilst at Government House they toured the State Apartments, enjoyed some activities in the garden led by a Government House horticulturist, and were able to picnic in glorious winter sunshine.  The current program, modified to accommodate the realities of COVID-19, will run for 6 weeks, with participants from three different Community Hubs in the Werribee area each having two visits to Government House. 
The Governor and Mr Howard this week attended the Patricia Piccinini Exhibition A Miracle Constantly Repeated.  Originally installed as part of the RISING festival earlier this year, the exhibition is being held in the magnificent Ballroom of Flinders Street Station, and has captured the imagination of thousands of visitors. Learn more about the exhibition here. 
Among other meetings this week, the Governor spoke with the CEO and Deputy Chair of Cystic Fibrosis Community Care.  As Patron of CFCC, the Governor appreciated the opportunity to hear more about the important work and initiatives of CFCC, and the many ways they provide practical support for members of the community living with Cystic Fibrosis, and their families.  
The Governor also received the video call of Michael Kapel, CEO of mRNA Victoria. mRNA Victoria is leading the development of Victoria's mRNA capability, which, while especially relevant to the current pandemic, will have much broader application. Mr Kapel is the former Commissioner to the Americas for Victoria, where he oversaw a network of trade and investment offices across the United States, Canada and Latin America. 
The Governor and Mr Howard are looking forward to being able to once again welcome Victorians into Government House, as events continue to be rescheduled in line with public health directions.