Feature Image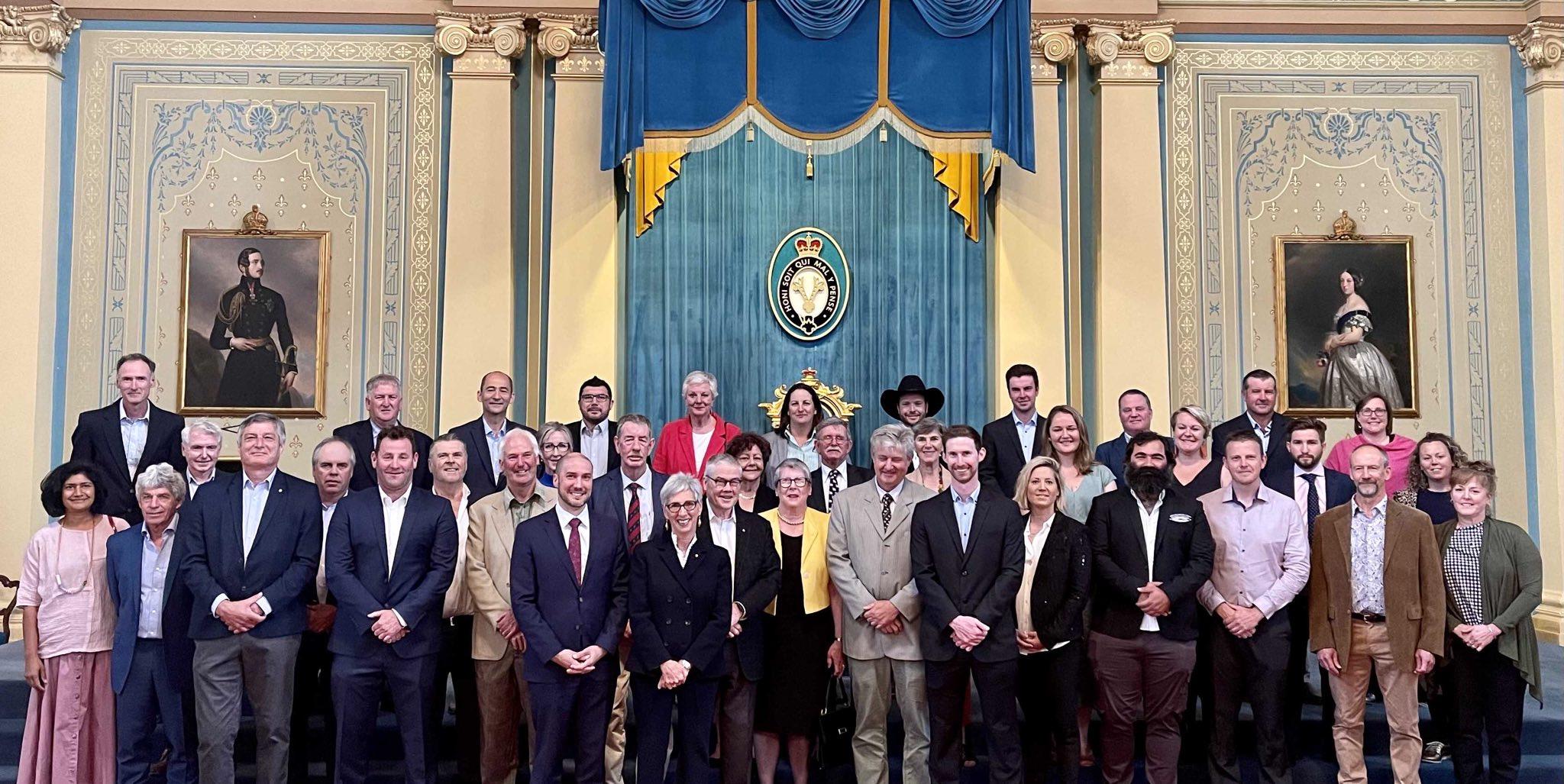 Introduction
As the year draws towards its end, this week the Governor and Mr Howard continued to meet with Victorians from a variety of sectors. 
Body
Events attended and hosted by the Governor and Mr Howard this week spoke to the depth and breadth of Victoria's strengths and innovation across many sectors. After meeting with Andrew Cumpston, the Victorian State Director of the Department and Foreign Affairs and Trade earlier in the week, which gave the Governor an opportunity to discuss Victoria's significant network of international relationships, the Governor and Mr Howard hosted a lunch for representatives of Victoria's agricultural and primary production sector.   
The lunch was a valuable opportunity to hear directly from primary producers from across the State, to learn about the exciting innovations being led in many industries in Victoria, as well as a timely chance to thank the food production sector for their work in this very challenging year. Attendees represented much of Victoria's primary production sector, including dairy, beef and poultry, wine making and bee keeping, as well as grain, fruit and vegetable growers. 
During the week, the Governor and Mr Howard also celebrated the bright future of Victoria's art and design industry, hosting a reception for students who participated in the Governor of Victoria Design Project earlier in the year.  The project provided the chance for tertiary students to submit an image inspired in some way by Government House Victoria, its gardens and grounds.  Read more about the project here.