Feature Image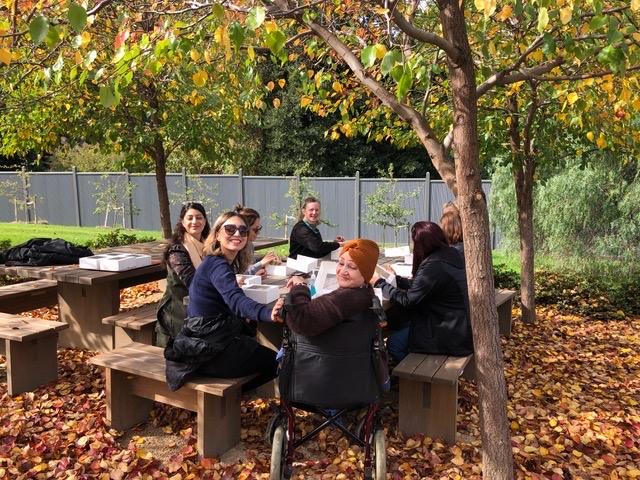 Introduction
During the Vice Regal program this week, the Governor and Mr Howard had the chance to recognise the community contribution of many different Victorians. 
Body
One of the highlights of the program at Government House Victoria is the Peace & Prosperity Kitchen Garden Program, which brings together women from a variety of refugee and migrant backgrounds, and gives them the chance to make new friendships and build connections in the beautiful Kitchen Garden at Government House.  This term, women from three Geelong Community Hubs will travel to Government House each week and will enjoy the chance tour the State Apartments, learn some gardening tips, participate in creative arts activities and share a meal together. 
The Governor was a guest this week at an Iftar Dinner hosted by the Islamic Council of Victoria.  The event gave the Governor the opportunity to meet with representatives of Victoria's Muslim community, particularly young leaders, and to hear about some of the projects they have been involved with during the year. 
Among other calls and events this week, the Governor met with the Chair and CEO of Melbourne's newest festival – RISING – to hear about the inaugural program for the festival which begins later this month. The Governor, accompanied by Mr Howard, opened Little Hall at the University of Melbourne, a new undergraduate residential community supporting those who may not otherwise be able to study at the University of Melbourne. The Governor, accompanied by Mr Howard, also officially installed the Honourable Steve Bracks AC as the next Chancellor of Victoria University. 
Mr Howard, as Patron, hosted the Australian Red Cross Victoria awards this week, where a number of Australian Red Cross volunteers and staff were recognised for their many years of service, and their significant contribution to our community.