Feature Image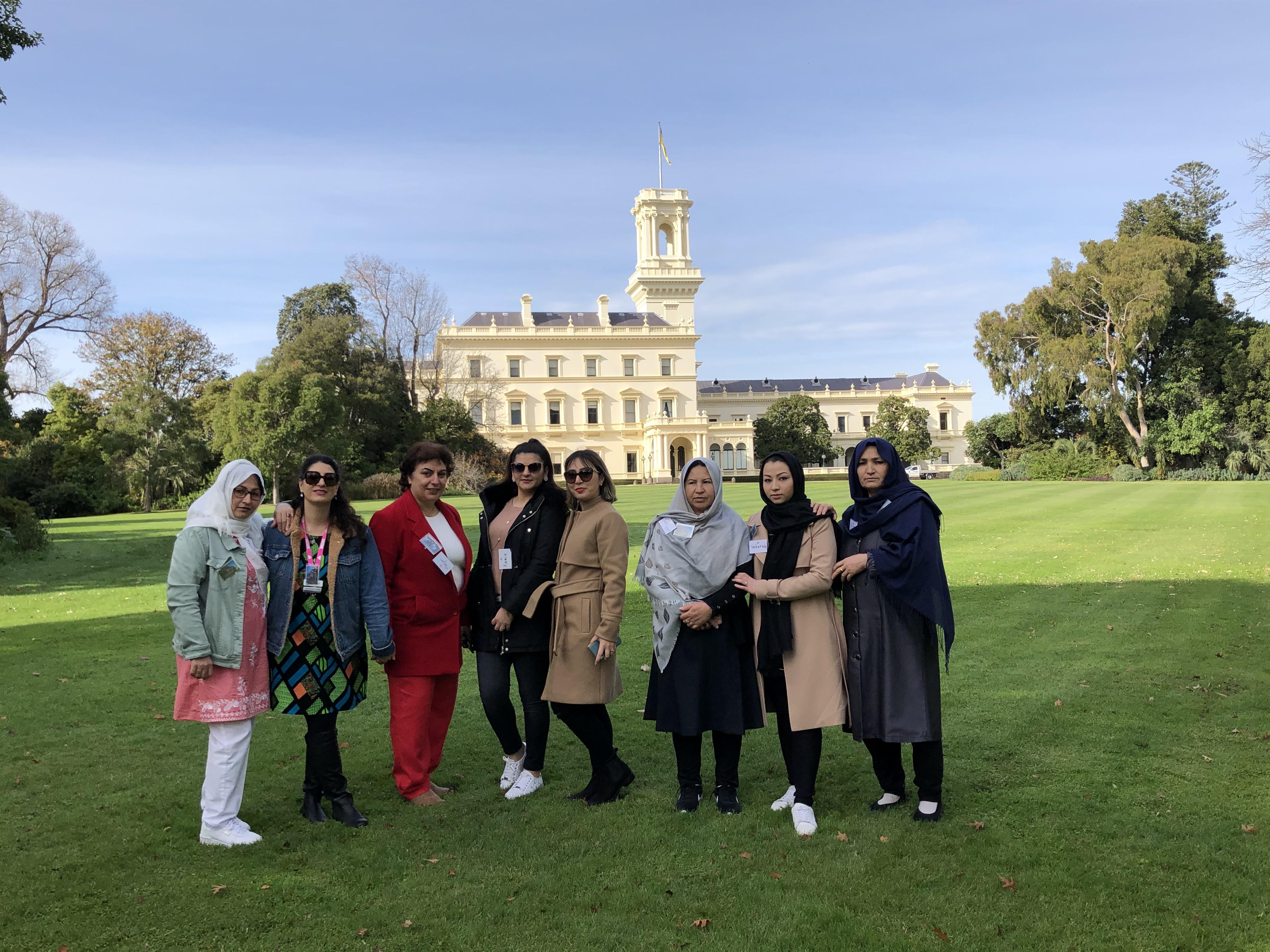 Introduction
The Governor and Mr Howard this week hosted and attended functions with a focus on community organisations. 
Body
Like all Victorians, this week ended with the cancelling of planned events at Government House, following the latest outbreak of COVID-19. The start of the week, however, saw another full program of events at Government House and in the community.  
Earlier in the week, the Governor and Mr Howard welcomed the latest group of participants in the Peace & Prosperity Kitchen Garden Program. This week, women born in Syria, Iran, Afghanistan and Iraq visited from the Bell Park North Community Hub.  They spent the day walking through the gardens and making hanging plants. The women also collected, preserved and enjoyed fruits grown in the Government House garden. Participants later enjoyed a picnic in the garden and a tour of the State Apartments. 
The Governor's international engagement role continues to be a central part of her responsibilities, including working closely with Victoria's Commissioners to further Victorian interests around the world.  This week, the Governor met with Michelle Wade, Victoria's Commissioner to South Asia, where she heard about the continuing work to support the business, families and students with links between South Asia and Victoria.  The Governor also this week addressed students participating in an online program offering practical and emotional support to South Asian students enrolled in Victorian institutions. 
The Governor and Mr Howard hosted receptions this week for the Pangea Global Health Education group and for the Pinnacle Foundation. Pangea Global Health Education are volunteer health care and education professionals who are dedicated to working towards improved health outcomes around the world.  This week's reception was an opportunity to recognise and thank them for their life-saving work. The Pinnacle Foundation provides educational scholarships and mentoring opportunities for young LGBTIQ+ Australians to help them realise their potential and overcome the challenges they face.  Mentors, participants, and supporters of the Foundation came to Government House, and shared their stories about the ways in which the programs run by the Pinnacle Foundation have had an impact on the lives of many young Victorians.