Feature Image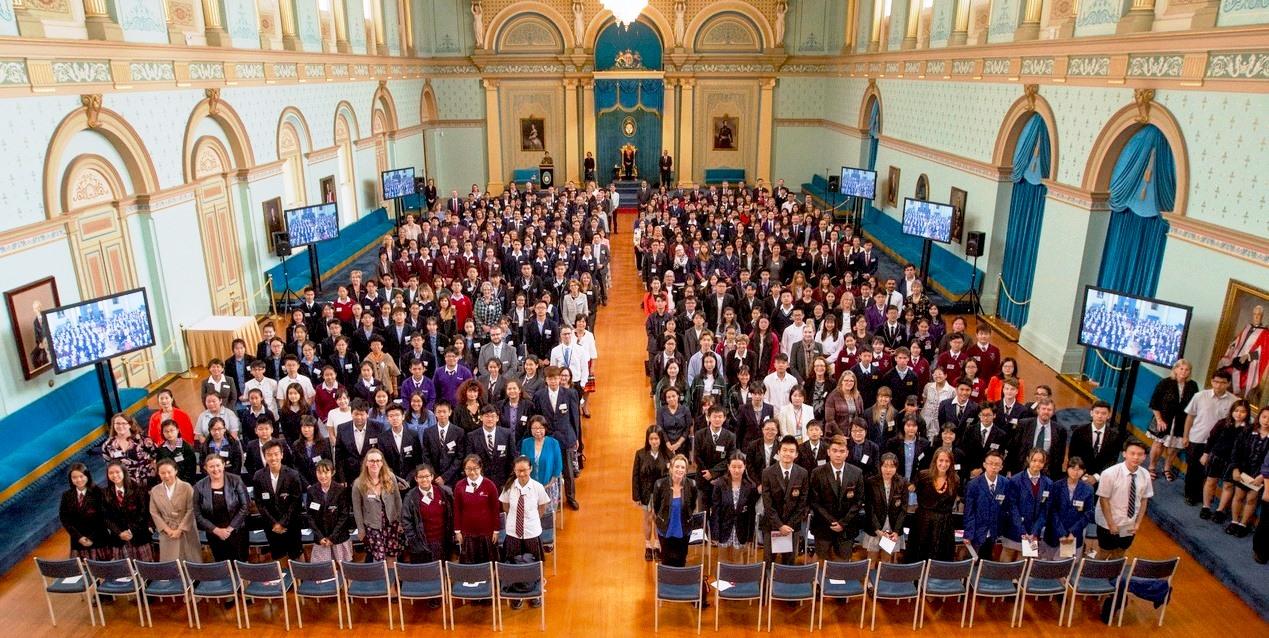 Introduction
More than 350 international students were formally welcomed to Victoria at a reception at Government House in recognition of the contribution they make to the State's cultural diversity.
Body
The Hon. Linda Dessau AC, Governor of Victoria and Mr Anthony Howard QC, hosted the event for the Department of Education.
The Governor told the students they should feel at home in Victoria.
'You have come to the State in Australia with the largest number of international students: from over 90 countries, studying in more than 500 Victorian primary and secondary schools,' the Governor said.
'And in coming to Victoria, you have come to a diverse State – almost half of us were born overseas or have at least one parent born overseas.'
The secondary school students were a representation of international students from government, independent and Catholic schools who have recently started studying in Victoria.
The Governor said the students would achieve many things through studying in Victoria. 
'The world of your future will require you to deal easily and often with people from other countries. The world is and will be increasingly globalised, in terms of trade and relations between countries, and the collaboration needed for clever and innovative businesses,' the Governor said.
'And here you are, still very young, but already learning a new language and culture, mixing with new people, sharing ideas and being strong and independent.
'These things will stand you in good stead to be global citizens.'