Feature Image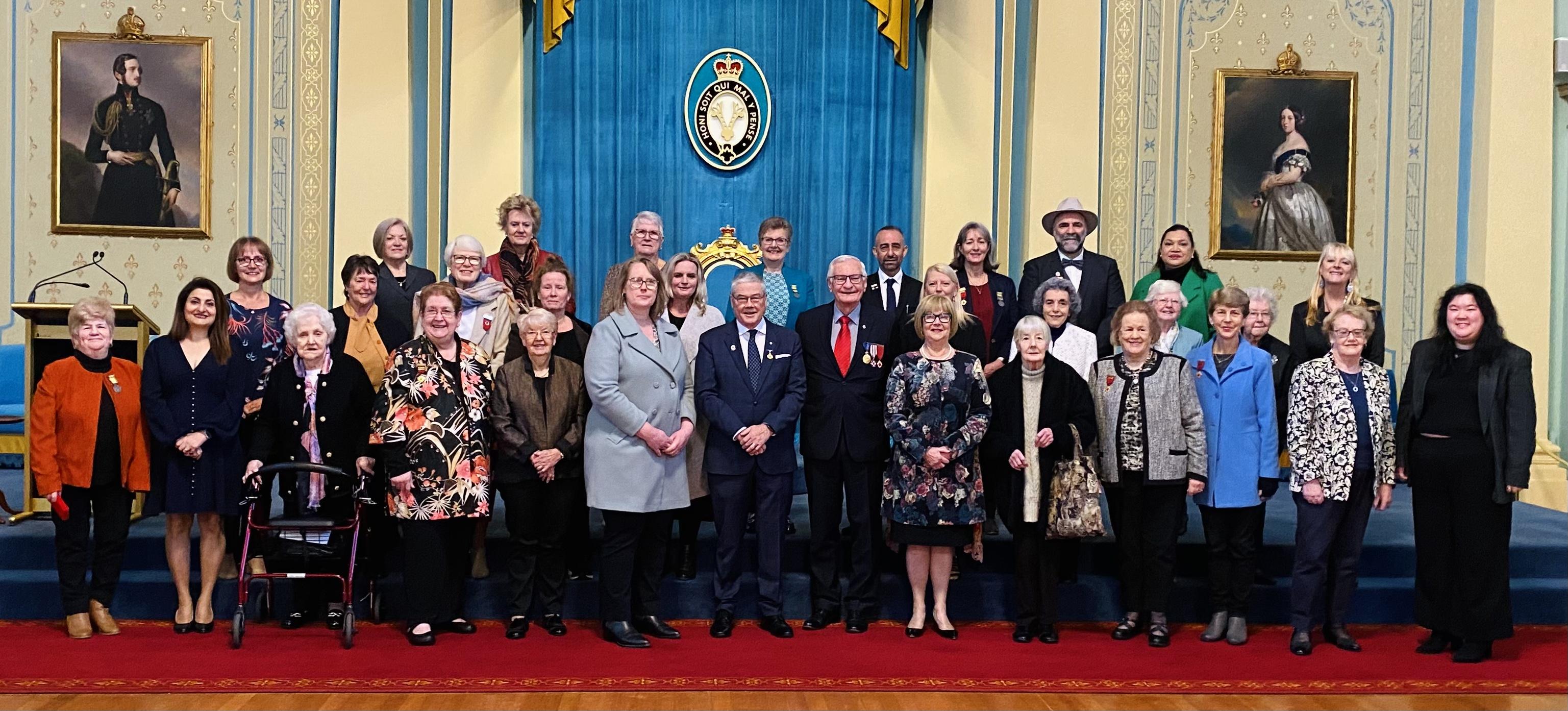 Introduction
Speech given by Mr Anthony Howard AM KC at the 2023 Australian Red Cross Victoria Awards.
Body
Good morning, everyone. As your Patron, I am delighted to welcome you all to Government House Victoria for the Red Cross Victorian Awards ceremony for 2023. The Governor has asked me to extend her warmest wishes to you all.   
It is a particularly poignant moment for me today, as with the Governor's term of office ending shortly, this will be my last awards ceremony as your Patron. Over the past 8 years, I have been very proud to perform that role and I want to thank you for entrusting me with that special office. 
In the spirit of reconciliation, I also acknowledge the traditional owners and custodians of this land on which we meet and pay my respects to their elders past and present and any elders from other communities who may be with us here today.
As I am sure you know, Red Cross has a special connection with Government House. The organisation was formed here in 1914. Hundreds of our staff and volunteers have packed supplies here for Australian troops serving in overseas conflicts. And the Governor and I have been honoured to host a number of Blood Donor days in the Ballroom. So, it is fitting that, once again, we can host today's ceremony in this beautiful place.
As I like to say, volunteering is the ultimate act of goodwill. It demonstrates an individual's passion and kindness, generosity of spirit and a willingness to contribute to our community. The same can be said of our Victorian staff and members. The Awards about to be presented embody all this; and recipients should feel proud that they stand as role models to others in the Victorian Red Cross family. 
Before turning to the Awards, I want to note a couple of specific features of our Victorian work over the past year. Of course, the amazing work Red Cross has done around the Covid crisis continues. But more recently, Red Cross volunteers and staff came together to support people and communities affected by the devastating floods across Victoria late last year. Approximately 240 dedicated volunteers and staff spent over 8,000 hours in the field and in incident management teams. They directly supported over 5,000 people with psycho-social support services and provided over 16,000 with access to support, information and resources. Our Emergency Services and Migration Support programs administered financial assistance payments for people on temporary visas, or those with an uncertain visa status, who were experiencing financial hardship or whose work was impacted by the floods.
The Governor and I have visited some of the affected areas, particularly around Bendigo. We saw hundreds of displaced people living in caravan cities, waiting for months and years for the rebuilding of their homes, their businesses and their social cohesion and family lives. Many spoke about how floods had ultimately, a far worse effect than bushfires.  I was dismayed to look at townships which seemed normal when you drove past, but which turned out to be a collection of empty shells. 
Our work doesn't stop after the emergency. Our programs continue to support communities through their long recovery journey, including by collecting, wrapping and delivering gifts to children in flood affected areas as part of our Qantas partnership.
I have said previously, there can be no doubt that service in the Red Cross is about caring for disadvantaged people in our community; according dignity to the vulnerable and making all people feel that they are valued and not alone in their time of need. To use the great words of the Victorian motto, such service promotes peace and prosperity in our land. 
I commend the Chair and the Board, and and all staff, volunteers and members for their remarkable and enduring contribution to our community. And I congratulate all Award recipients for their conspicuous and dedicated service – especially Patricia Mitchell who is being recognised today for her incredible 50 years' service.