Feature Image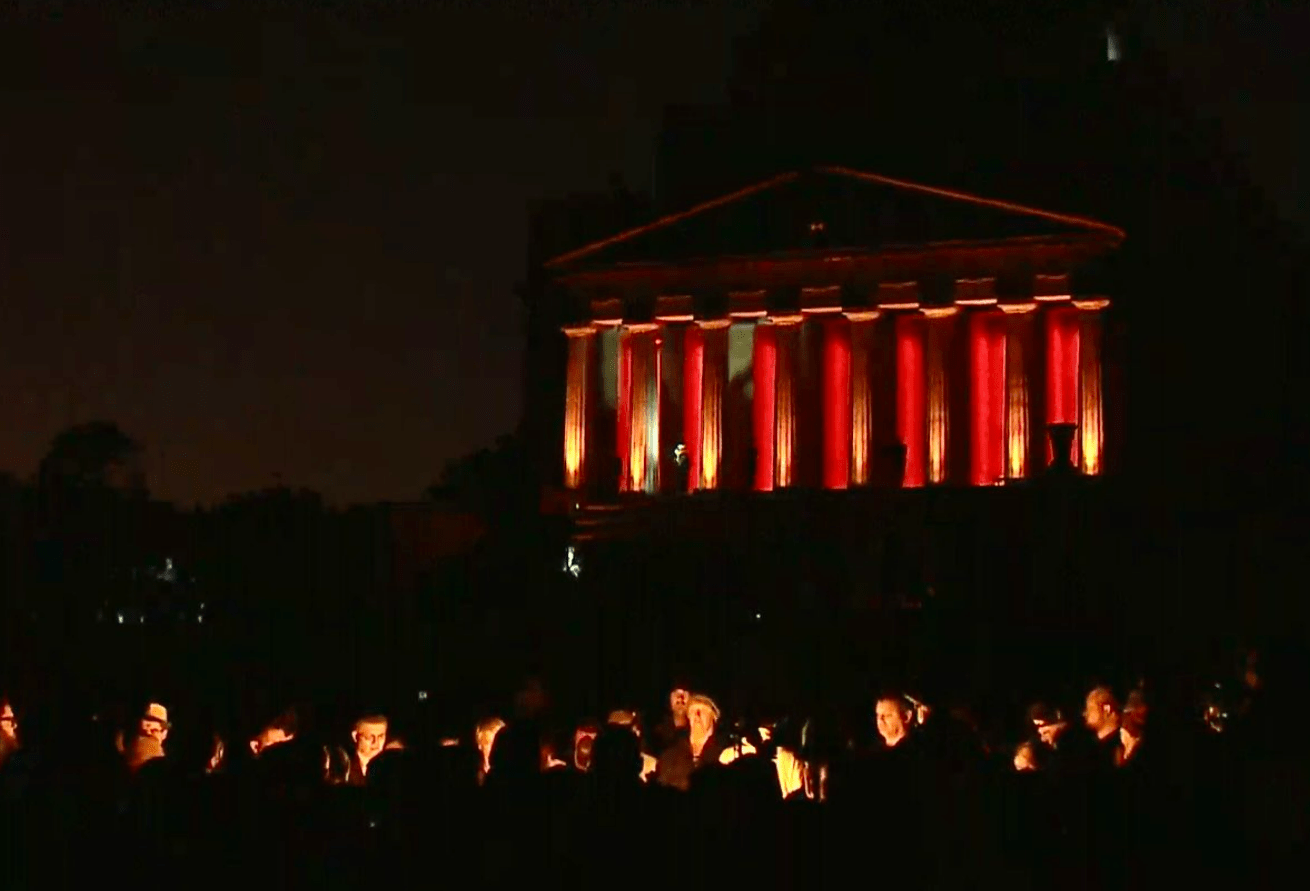 Introduction
Speech given by the Lieutenant-Governor at the 2023 ANZAC Day Dawn Service.
Body
I want to acknowledge the traditional owners of the land on which we are gathered – the Bunurong Boon Wurrung and Wurundjeri Woi Wurrung peoples of the Eastern Kulin Nation – and pay my respects to their Elders, past and present and thank, in particular, Uncle Shane Clarke for his warm Welcome to Country this morning.
I also want to acknowledge past and present members of the Australian Defence Force with us today – and thank each and every one of you for your service.
And – given this year marks the 70th anniversary of the end of the Korean War – I particularly want to acknowledge the veterans of that conflict.  
More than seventeen-thousand Australians served in the Korean War – between 1950 and 1953.
They were soldiers and sailors; airmen and nurses.
Of those servicemen and women:
Thirty were captured;
Twelve-hundred-and-sixteen wounded;
And three-hundred-and-forty killed.
After the armistice, Australians stayed on the Korean Peninsula as peacekeepers for another four years.
But their service and sacrifice was – compared to the World Wars – largely overlooked at the time.
This morning – at Melbourne's most sacred place – we have an opportunity to make amends by commemorating the seventeen-thousand who fought in the Korean War.
To that end, I would like to read two short excerpts from unit war diaries written during the Korean conflict.
Unit war diaries are – by necessity – exercises in brevity.
They compress the actions of the longest days into terse, sawn-off sentences.
But, occasionally, the single-spaced, typewritten pages of those diaries are a doorway into the past – because they reveal a glimmer of how much was asked … and how much was given … and how much it all means.
Take ANZAC Day 1952 for example.
The First Battalion, Royal Australian Regiment – or 1RAR – hadn't yet seen action.
The battalion had only landed in Korea earlier that month.
When they sailed into Busan Port they'd been welcomed by a Royal Marine band playing 'Waltzing Matilda'.
Now, three weeks later – seventy-one years ago today – they found themselves standing on a parade ground carved out of a paddy field with men from 3RAR, the Sixteenth Field Battery of the Royal New Zealand Artillery, and the King's Own Scottish Borders.
Representatives of the Turkish army were also on hand – making that ANZAC day an historic occasion.
The unit's war diary explains why it was historic: It reads…
'This day was the first occasion in history on which our former enemies, the Turks, were present with us to pay homage to those who fell on the barren slopes of Gallipoli.'
Another day – December 1, 1951 – is more tragic than historic.
The diary entry for that day on HMAS Sydney reads as follows:
'A costly day during which 54 sorties were flown. Four Sea Furies were hit by flak, two being lost and the other two damaged.
'[Sub-Lieutenant] Sinclair, RAN, … was killed when his body struck the tail plane of his aircraft whilst bailing out … The body was recovered by helicopter and at 1730 hours buried at sea.'
That young airman was just twenty-two.
What I take from those entries is this: every ANZAC Day is both historic and tragic.
Historic because each year marks the anniversary of another war. Another battle.
Tragic because of the terrible price paid by young Australians like Sub-Lieutenant Sinclair to create that history. Our history.
In other words, their sacrifice is our inheritance.
And as the inheritors of ANZAC Day, we have an obligation to never forget the past sacrifices that made possible our future.
With that in mind, I would like to conclude by reading the opening lines from the unit diary of 1RAR for April 25, 1952.
The entry – written by an unknown solider – is as follows:
'A grey overcast sky heralded in another ANZAC Day to members of 1RAR. For those who served in World War Two it brought vivid memories of those comrades who made the supreme sacrifice in the case of freedom – for those of the new generation it brought the knowledge that within a very short time they, too, would know, understand, and share in this wonderful spirit of ANZAC …
'At the conclusion, … the bugle corps sounded the "Retreat" and all present observed the two minutes silence – a silence broken only by the distant sound of artillery fire continuing the battle for freedom.'
Lest we forget.