Feature Image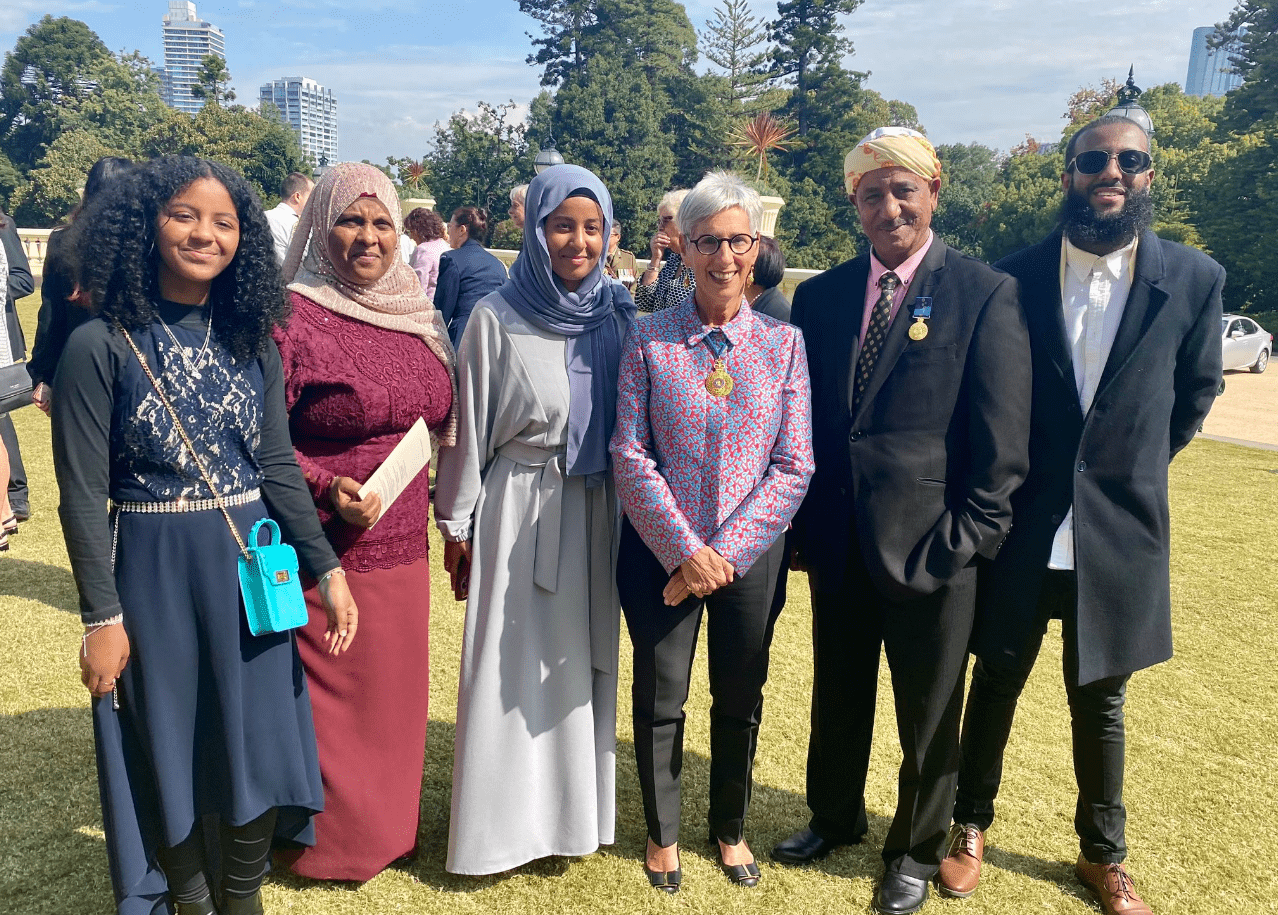 Introduction
Speech given by the Administrator at receptions held for the Australia Day 2023 Honours Investitures.
Body
First, I acknowledge the Traditional Owners of the land on which we gather – the Wurundjeri and Bunurong People of the Kulin Nation – and pay my respects to their Elders, past and present, and to Elders of other communities who may be with us.
These 2023 Australia Day Honours are the last that I will have the privilege to invest before I leave this role.
From that perspective, let me share a few observations.
The first is that you are wonderful. All of you. As are the thousands of people who have been invested with their Honours across the last 8 years. Without you, and many, many others like you, our community would be quite different.
Less brilliance, less industry, less beauty, less care and kindness, less strength in every community and less inspiration. Less, less, less.
Secondly, having watched this process across these years, I know that you will all try to credit others. I cannot count the number of times I have heard Honours recipients say that this award does not belong to them, but to all the people who have worked alongside them, helped them or supported them in various ways.
Of course, it is true that mostly we cannot achieve at our best in isolation from a support network. But these awards are personal. This is one occasion when it is truly about you. Please relax into the specific celebration of your achievements. The celebration of what you have done to make our nation stronger and better.
My next observation is that our national honours system really matters. I have no doubt that a high tide lifts all the boats, as it were. That when we see excellence, we are inspired towards excellence. We are bettered both directly – and indirectly – by the outstanding contributions of others.
It is, by the way, the reason I would urge you all to wear your pins. Wear them often. Wear them proudly.
We Australians are a funny lot. We are inclined to  default to humility and shy away from 'big noting' or 'showing off'. But, it is not showing off to display an award that you have earned and, hopefully, it can prompt conversations about others who are worthy for nomination.
I reflect too on what I particularly relish about our national Honours. I love the diversity of the awards. One moment, a brilliant research scientist, the next an elite athlete. One moment, someone devoted to the community in one small region within our State, the next to an issue of global import. One moment an historian. Perhaps then a futurist.
And my heart soars each time that I see someone who adopted Australia as their home being recognised for what they have gifted to this new home.
Or, as they watch the investiture of their son or daughter, for whose future they may have moved here. To offer them the best opportunities. To see their successes. Then, to see what they've given back.
How would I like to see our Honours System evolve? Our ambition must be to see it as a mirror that reflects us all. Certainly, it has improved across these last years but we still need to be mindful and to work hard to ensure that our Honours recipients look just like our wider community. It is why I ask all of you – recipients and guests – to please stay alive to the terrific people all around you who would be suitable for nomination.
One final word. Please enjoy this celebration. Over the years, we've received many comments about how everyone at Government House seems so happy during the Investiture Day. Well, we are! We are happy to be amongst great Victorians who are being recognised. Happy to listen to all those different citations. Happy to share your joy and the pride of your families and colleagues. Happy to congratulate you. And happy to thank you.
And that's why I say that it's been a privilege. And one that Tony and I have been so proud to host.