Feature Image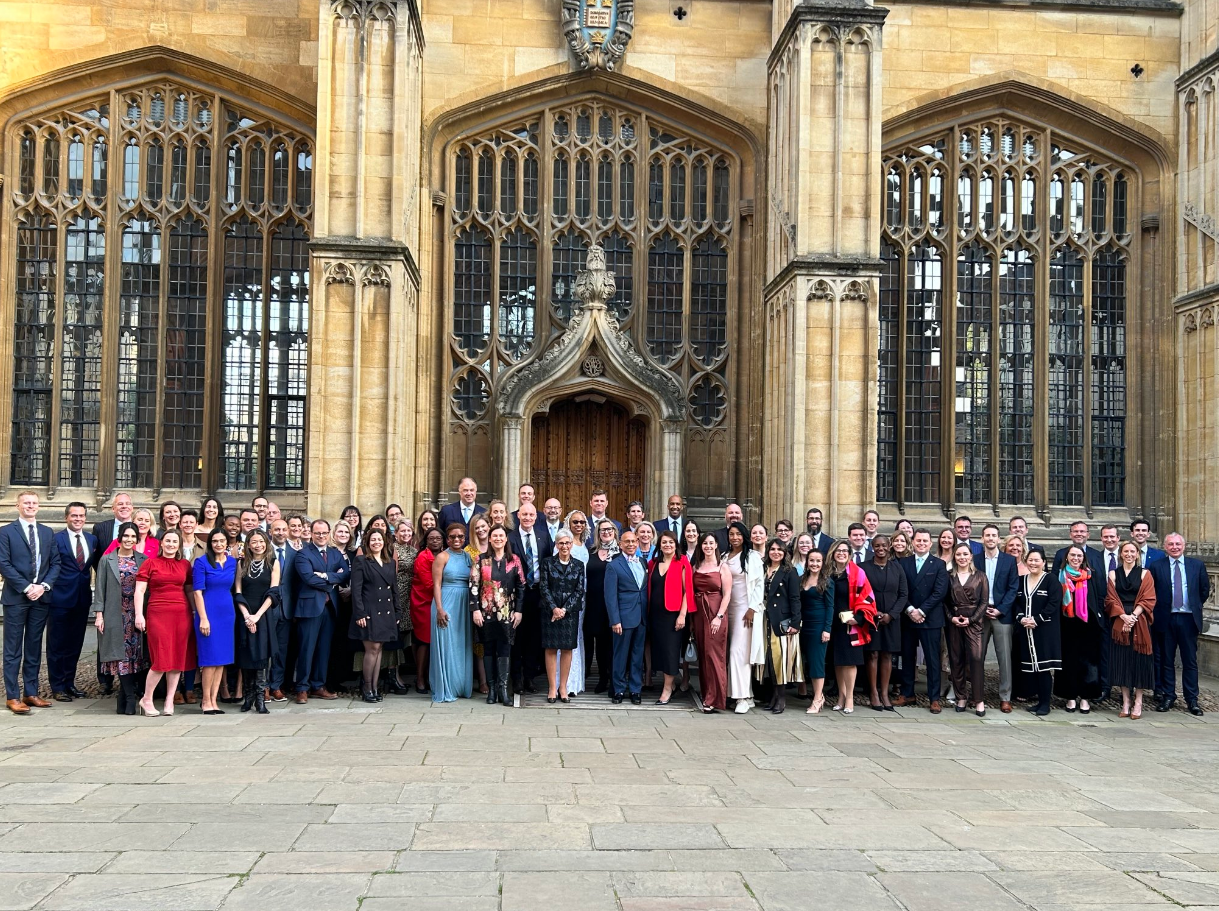 Introduction
Speech given by the Governor at the Chief of Staff Association Dinner.
Body
INTRO
It's a pleasure to join you this evening, and although I'm going to talk about how I do my job, I do so, acknowledging that many parts of it are in fact shared with the close equivalent of a Chief of Staff.
Our Official Secretaries, (or, as they are known here, Private Secretaries), are key to every aspect of the role of Governor. I shall return to that.
But before I go further, let me not assume that you are familiar with the fundamentals.
I am the Governor of Victoria – I would say the pre-eminent of Australia's 6 States! (Although, no doubt, every Governor is proud of their part of our country.)
Victoria is located in the southeast. Our population is more than 6.6 million. Our capital, Melbourne, is home to more than 5 million people.
The Governor is the representative of His Majesty the King.
'A GOVERNOR OF OUR TIMES'
I was sworn into the role on 1 July 2015.
In my inaugural speech, I spoke of wanting to be 'a Governor of our times.' I said that times had changed in the 160 years since Victoria's first Governor took up the role, and I was conscious that if Governors were to remain relevant and useful to the people they served, then they had to change too.
Certainly, I knew I would be different.
I only had to stand before the portraits of the 28 previous Governors as a ready reference for how much times had changed.
For many decades, they seemed to sport a disproportionately high amount of facial hair.
For the first 135 odd years, not one was born in Victoria.
Oh, and they were all men!
I'd love you to assume that I was younger than others. I might have had a shot at that record, but for the fact that – back in the day – Great Britain sent us some awfully young ones!
In 1839, Charles La Trobe, sent out as Superintendent of the Port Phillip District, (the forerunner to the Colony of Victoria), faced the most challenging task to set up and develop the District. He was 38 years old at the time.
Lord Hopetoun, who arrived as Governor some 60 years later, in 1889, was just 29. Despite his very young age, he was successful in his term, and later returned as Australia's first Governor-General.
Anyway, in saying that I wanted to be a Governor of our times, I was grateful in the knowledge that the role was likely to be easier for me than it had been for the earlier Governors.
They had moved to a fledgling colony with no roads or electric lights. With no sewerage. Living by a river full of effluent – particularly unpleasant in the summer heat. And, without any of the familiar culture or comforts of home.
Moreover, as the colony was just settling its processes of democracy, the governing part was itself messy.
Governor Sir Henry Barkly KCB, our second, was in office for less than 7 years from 1856, during which the Premier changed 7 times!
I was conscious though that not every aspect of life had been tough for those who held the role in those earlier days.
There are records of lavish entertaining on a grand scale: celebratory balls for 2000+ guests, and protracted hospitality and recurring parties. Houseguests – often the Governors of the other States – frequently visited for long periods. The fact that those visits so often overlapped with the famous Melbourne Cup horserace must have been coincidental!
And, in the past, there were Vice-Regal train carriages to ferry the Governor around our State, a Governor's holiday cottage (quite a large one), and full staff 24/7, including scullery maids and footmen. None of those is a feature today.
So, what has the Governorship of our times looked like? How have we struck, or worked to strike, the balance of tradition and modernity? How have we managed it in an era of more intense scrutiny than ever – when in some regards respect for public institutions is not at its highest? And when there has been, and will continue to be, talk of how Australia should be governed as a mature nation?
THE ROLE
Let me first define the role. And, let me say up front: it has its quirks.
The Commonwealth of Australia is a parliamentary democracy, a constitutional monarchy and a federation. I'm confident you'll recognise the first two parts of that.
The quirky part is that in our Federation, the Commonwealth, and each one of the six Australian States, has its own Westminster system of government, with its own constitution and each individually with the reigning Monarch at its head.
Accordingly, Australia's Governor-General has no constitutional powers within the States. As a matter of courtesy, the Governor-General is treated as 'first among equals,' but State Governors are not subordinate to him.
This is in sharp distinction to other of the King's Realms. In Canada, for example, the Monarch is represented at Provincial level by Lieutenant-Governors, appointed by the Governor-General.
In any event, traditionally, my role is described as having three main parts, across constitutional, ceremonial and community work.
So, what does that look like today? Well, first, it has an extra part! Let me start there.
INTERNATIONAL
Today, the role entails a significant amount of international work, directed to the economic and cultural prosperity of our State.
Victoria, without the natural resources that other parts of the country enjoy, has always had to do things differently. We are known as the Knowledge State, reliant on innovation and an outward looking approach. It is entrenched in our history and has served us well.
Until our Federal Government sent its own representative to London in 1906, Australia was represented by State Agents-General, the first of whom was Victoria's Agent-General in 1868.
Not every State has consistently maintained an Agent-General here since those colonial days. I am pleased that Victoria has done so, and am delighted that our 38th Agent-General Tim Dillon, is with us this evening.
Victoria has continued a more extensive network of international trade and investment offices than the other States. Our 24th office is just opening in Paris.
I might add that, here in the UK, the magnificent Australia House on The Strand, was built around the original Victoria House building. (In fact, we quite like to call Australia House the 'Victoria House extension.')
I need to emphasise that, in Australia, the States are integral to trade and investment. Each State not only has its own sovereignty, but the Australian Constitution also divides various responsibilities and powers between the Federal and State governments.
It is something by which foreign Heads of Mission are often struck, as they realise that they cannot let their trade and investment work rest solely at Federal level. Frequently, they need to deal at State level.
Victoria has always used its Governors for international engagement at home and abroad.
At home – Thanks to a Gold Rush in the 19th century – our Government House is BIG – the biggest in the Commonwealth, I believe. We have the capacity to accommodate large numbers for receptions and dinners, and as houseguests. We have a steady flow of international guests at the House.
When it comes to abroad – our Governors travel at the behest of the State Premier.
I was recently written up – in a gossip column – for the travel that I undertook on behalf of the State in 2022, as we opened up after the pandemic.
I'm not sure if the article was intended to be critical, but I found it hard to take umbrage when I saw the caption under a photo, which read: 'Victoria's Governor, Linda Dessau, has been spruiking the state's credentials here, there and everywhere.'
It was absolutely accurate! I am proud of our credentials and know the role they will play as we, like the rest of the world, work hard to bounce back after difficult years, and as we meet the common challenges in energy, sustainability and health, amongst others.
CONSTITUTIONAL
Of course, the fundamental of the role is the constitutional part of it.
As the representative of His Majesty The King, the Governor exercises the constitutional powers of the Head of State in Victoria.
It is important to note that the 1986 Australia Acts, passed concurrently by the Parliaments of the Commonwealth of Australia, the States and the United Kingdom, confirmed that the State powers conferred on the Monarch, are to be exercised by the Governor and not the Monarch. Thus, the Governor is not subject to the direction, supervision or veto of the Monarch.
It means that the Governor acts as the steward of our democratic framework. The main manifestations of that part of the role are in issuing the Writs for an election, giving Royal Assent to Bills of the Parliament, chairing the Executive Council, dissolving the Legislative Assembly (the lower of the two Houses), in limited circumstances, and appointing and dismissing Ministers.
For clarity, when I had expressed my aspiration to be a Governor of our times, that in no way included a 'tinkering' of any kind with this part of the role.
Guarding the Constitution and protecting our system of representative democracy can never be merely a matter of fashion, nor subject to the whims of a particular era. In a system that has robustly stood the test of time, 'tradition' – when it comes to both law and convention – is an integral part of it.
CEREMONIAL
Then there is the ceremonial part of the role, which is entirely the same as it ever was. And, entirely different.
It is the same in that – and you are familiar with it here in the UK – the Governor leads the community on major ceremonial occasions, such as significant military remembrance days, the national day or on occasions of State mourning.
The neutrality that the Governor brings, from outside of politics, is important. When, for example, I address the public on the steps of our Shrine of Remembrance, I represent all Victorians, no matter where they come from or for whom they vote.
It is especially at election time that such neutrality is brought home to me. Convention dictates that I give up my right to vote during my time in office.
School students – the thoughtful ones, at least – often ask if I find that a difficult sacrifice. I always explain that I don't, in that for the period that I forego that right, I trade it for the even more fundamental constitutional role that I have described.
Still, the ceremonial role is different from in the past. The ceremonies of today have been modernised – devoid of much of the pomp and pageantry of the past that simply would not float today!
A word on 'modernisation.'  I have just read – and enjoyed – a book, 'Courtiers', by Valentine Low.
The author quotes a senior courtier's opinion of The Late Queen's attitude to modernisation, saying that Her Majesty had not been keen on that particular word but she had understood the need for evolution. That for continuity, change was needed.
In our context, evolution has meant less trumpets and fanfares, less military uniforms and less feathered headwear.
And, (sorry to shock you), many guests at Government House attending some events, dressed well…but not wearing a tie!
COMMUNITY
It has meant more meaningful changes when it comes to a major part of my role: the work I undertake in the community.
Let me pause for just a moment to say that in this, as in the other parts of the role – except for the constitutional part – it is very much 'we' not 'I.' As I am sure is familiar to each of you, many roles, and especially roles in public life, are shared by supportive and helpful partners.
Certainly, my husband has been an important part of our community work. And that work is indeed broad.
We endeavour to instil harmony and respect across our diverse community – in which more than 50% of us are either born outside or have at least one parent born outside Australia.
So, we work to bring people together, and to recognise, support and congratulate successes in every aspect of life in our State. And it really is EVERY aspect.
As the (admittedly biased) Governor of Victoria, it is not hard to find a great deal to celebrate.
Melbourne is Australia's fastest growing city, expected to be Australia's largest by the end of this decade. It has consistently been named as the world's most liveable city.
Our universities are renowned.
The University of Melbourne is ranked as Australia's number one.
Monash University, the nation's biggest, last year jumped 13 places in the Times Higher Education World University Rankings to number 44: not bad for a university founded just 65 years ago. It was also ranked number one in the world in pharmacology, which plays into our strengths in med-tech, biotech and life sciences.
Those two universities are anchored in two major precincts alongside teaching hospitals, research institutes and pharmaceutical manufacturing – HQ of CSL and Moderna – and with advanced discussions now with BioNTech, the manufacturer of Pfizer vaccines.
We are especially proud that, last year, an international philanthropist, Mr Geoffrey Cumming, a Canadian and New Zealand citizen, donated $AUD 250 million to the University of Melbourne to establish a new Centre for Global Pandemic Therapeutics within the Doherty Institute.
Mr Cumming has explained that he chose Melbourne over other leading world centres of medical research, because of the breadth of the talent in our medical research precinct, the collegiality of all the players and the scale and enduring nature of medical research investment by successive Victorian Governments.
We also celebrate that Victoria is the nation's home to major events.
It is the only place in the world in which the city centre hosts both a Grand Slam tennis event and an F1 Grand Prix, or sees Ed Sheeran perform to 105,000 people on one night and 107,000 people the next, at the iconic Melbourne Cricket Ground. Or where the Harry Potter stage show – and others – choose to come immediately after London and New York.
And we celebrate our industry, our advanced manufacturing and leadership in materials and componentry for the aviation and aerospace sectors, for example.
I could go on. And I think I already have. So, let me say this.
Fundamental to my aspirations to modernise – or evolve – the Governor's role, we have sought to open the House to as many Victorians as possible.
Australians define themselves as the epitome of 'mateship'– of egalitarianism.
It is a trope that we love to rely on, chiefly to explain our lack of airs and graces (not always working in our favour, I know!).
Like all stereotypes, there is truth to it, but we are not always as egalitarian as we like to believe.
The reality is that at the very time we were developing that national identity, the Government House Victoria guestbooks, and I'd hazard a guess, those at the other Government Houses across the country, demonstrated that we played host to a very particular echelon of society, rather than – shall we say – the broader public. Senior clergy, judges and industrialists were amongst a select group of Government House 'frequent flyers.'
Interestingly, any change to that status quo was, in days past, the subject of criticism.
At the turn of the 20th century, Lady Brassey, wife of Victoria's 9th Governor, put noses out of joint due to what was described as her 'disturbingly democratic' approach to aspects of the role.
Following one event at Government House, Table Talk magazine reported that, although there had been almost 1000 guests, 'there were but a handful familiar to the first circles of society.'
Of course, today, there would be stout criticism to the contrary if events at Government House were limited to those so-called 'first circles.' And rightly so. The role, and the magnificent State House, should not revolve around a chosen few.
To my mind, it is axiomatic that we cannot proselytise community harmony unless we ourselves model a genuinely open approach to the diversity of our community. And we cannot expect the community to understand and value how this role underpins the democratic processes of the State, unless we invite them in and help them to understand.
In my first week as Governor in 2015, we hosted a large reception for NAIDOC (The National Aborigines and Islanders Day). It was important.
It's not hard to imagine how our First Peoples felt about this large white house on the hill as a symbol of the pain and the loss that followed upon the arrival of the first fleet.
There was healing to be done, and this gesture – a small one comparable to previous damage – was just a start on our parts.
Similarly, our Government House Ballroom has never looked quite as colourful as it did in 2017 on IDAHOBIT Day, (the International Day Against Homophobia, Biphobia, Intersexism, and Transphobia), when we welcomed some 800 people to a reception where there was much fun and laughter, but noticeably many tears too, as guests spoke of how alienated they had felt and how being welcomed to this particular House had meant something very special to them.
One young man introduced me to his mother and thanked us, confiding that his mum had never before been to a 'gay' event with him, but she was such a monarchist that she was thrilled to join him to meet the Governor. (I thought she looked like she was REALLY enjoying herself!)
Being a Governor of our times though never means forgetting the fundamentals of the role. Yes, of course we opened the House to the long overlooked IDAHOBIT group but, for example, we didn't light the House in rainbow colours on the night of the national Plebiscite, when just over 60% of Australians had voted in favour of 'gay marriage'.
A friend asked me as to why, when our Parliament and our Town Hall – amongst other public buildings – had been lit up, ours had not been. I explained that my role in this regard was quite different from the elected officials, and others who had chosen to light their buildings. The Governor represented the almost 40% who voted against the Plebiscite as equally as those who voted for it.
My personal views were of course irrelevant: my neutrality paramount.
In Victoria, as elsewhere in Australia, with the majority of the population centred in coastal cities, it is important for the Governor to spend time in the regions as well as the cities.
Our Government House is located right in the heart of the City of Melbourne. Our beautiful 44-metre-high tower can be seen from many different perspectives. Time and time again, people tell me that they know I am at home because my standard is flying. I explain: as the Governor for the whole of Victoria, not just Melbourne, the Standard flies wherever I might be in the State.
Being in country Victoria is one of the many joys of this role. It is physically beautiful and diverse, stocked with great and generous community-minded people, and it always reminds us that our farmers are amongst our cleverest innovators.
It is no surprise – and underlines the importance of our regions – that, although our State represents only 3% of the Australian landmass, it produces 28% of the nation's food and fibre exports.
CONCLUSION
When I referred to the tradition of the role in that inaugural speech eight years ago, the FEELING of the tradition – the WEIGHT of the tradition was fresh in my mind. It had struck me late on the previous evening.
Unlike Royalty, those of us who come to the Vice-Regal role are not born to it. Effectively, normal people take on a wonderful but a somewhat abnormal or, at least, a less usual lifestyle, for the duration of their time in office.
We had moved into Government House the evening before my Inauguration. My husband had gone to bed. So too our son, who'd flown from London for just a few days to be with us. And our other son, who'd similarly arrived from New York.
I strolled around our new home, contemplating what the role would hold for us. I was struck by the fact that earlier that day, the 28th Governor had moved out to make way for me, the 29th. And that all those who came before had done just that, as would those to come.
I knew that I was the temporary custodian of the House, the role and the traditions associated with it.
I knew that tradition mattered to the continuity of the role and its stability. But that it could and must evolve.
But above all, I knew then – and have been fortified since in the view – that a role that primarily rests its authority on soft power, needs the balance between the artifice of tradition on the one hand, and an astute understanding of how to move with the times, on the other.
Others will be the judge as to whether I've struck the balance.
One last thing. There were, on that first evening, many things that I didn't know that I didn't know.
One was just how absolutely fulfilling the experience would be as I learned more about our State, its kind and terrific people, the cleverness, innovation and successes. As well as, discovering some parts which have required a commitment to improve.
The latter was particularly evident in the pandemic when inequities in terms of the accessibility of public messaging, job security and food security were thrown into sharp focus.
Another discovery for me has been just how tough – and sometimes unfair – the glare in public life can be. Stuff can be printed that, although totally inaccurate, it's usually wiser not to answer.
It rankles when you come from a background in courts where both sides are aired and, hopefully, sound evidence and fairness prevail.
I've toughened up, but I'm not sure it's something that I'll ever be able to simply dismiss.
But finally. And not just as a sop to you for sitting respectfully quietly at a dinner at the end of a long day, I have come to know that our closest equivalent of a Chief of Staff, our Official Secretary is key to… well…everything.
Valentine Low, in the book I mentioned a little earlier, expresses the delightfully unfiltered view that when it comes to the Private Secretary's role, there is no place for 'bores, stuffed shirts, prigs, schemers or malcontents.' He described 'good chemistry' as vital, and 'an ability to make [the principal] laugh' as also 'pretty important.'
There being so many parallels between that role and yours, I think I can safely assume that, in addition to being talented in your particular fields, not one of you is boring or miserable, and that each one of you is hysterically funny.
What I do know for certain is that, in running the Office of the Governor, Jonathan Burke – who is of course with us this evening – is our arms and legs, our eyes and ears, our spiritual adviser and, at times, he is so firmly planted in our marriage that it reminds me of my days as a Family Court judge and the oft repeated tag line that 'The chains of matrimony are so heavy, sometimes it takes three to carry them'!  I wonder if any of this sounds familiar to any of you?
I really do admire what he does. And what you all do.
And the final of the final comments, I promise. It is how lucky this organisation is to have nabbed Trent Smyth from Melbourne. He is, in what we call 'football,' and what you might know as 'Aussie Rules,' a 'good get.'
Thank you, Trent, for inviting me to address this impressive group. But, Trent, please do come home one day!
And so, to end with words well familiar to Trent: in the words of Victoria's State motto, I wish you all 'peace and prosperity.'