Feature Image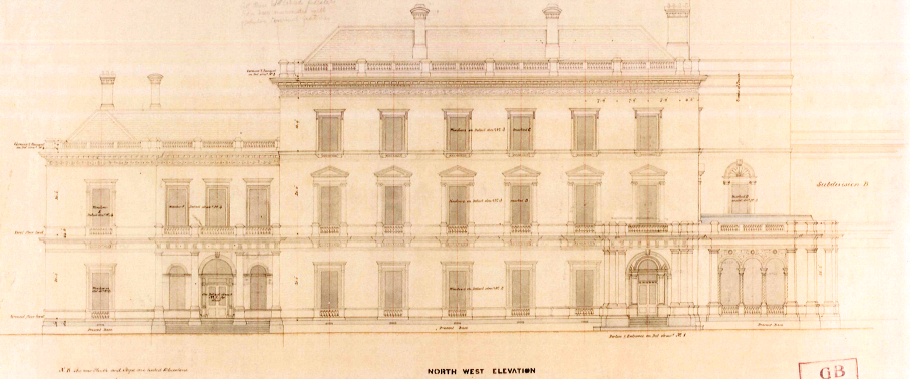 Introduction
'How interesting it is to look back over this organisation's history and to see how, across 125 years, it has managed to have completely changed, and yet, to have remained completely the same.'
Body
First, I acknowledge the Traditional Owners of the land upon which we are gathering and pay my respects to their Elders past and present and to any Elders here with us this morning.
Tony and I are delighted to welcome you all to Government House to celebrate the contribution to our community of the Newsboys Foundation. A finale of sorts for what has been a year of celebration throughout 2018.
How interesting it is to look back over this organisation's history and to see how, across 125 years, it has managed to have completely changed, and yet, to have remained completely the same. 
That is, the context has changed. But the broader vision has not.
Newsboys – the original focus of support activities - are of course a thing of the past. From a bygone era. An era, starting in the late 19th century, when they peopled the street corners of Melbourne. Often vulnerable boys who lived dangerously on the streets. In need of protection, nurture and education.
Their needs were recognised then and well into the 20th century too, with generous benefactors ensuring that they could grow and flourish with hot meals, clean clothes, recreational activities and trade skills.
As newsboys left our streets, the Melbourne Newsboys Club evolved into the Newsboys Foundation.
The organisation recognised that whilst the face of the young people needing support might change, the fact that some youngsters do need support is something that does not change.
I think all of you in this room know this history well. Many of you have lived much of it. Not 125 years of it, of course, but I am aware that many of you here have been instrumental in the longevity and success of the Foundation.
You have been dedicated and steadfast in your commitment. You have been generous and generous-spirited. You have shown vision as to how the Club's services could evolve. And you have shown 'agility' as an organisation – even before that was the fashionable management term that it has become.
Today, you focus on supporting young people from across the State and it is wonderful to see so many of these talented young Victorians here with us this morning.
You encourage and enable them in furthering their education and vocational and life skills, in arts and sports participation and in developing their leadership skills.
What a pleasure it is for me to see the names of the 40 organisations you support to empower more than 3200 young Victorians every year.
They include those whose great work has long been recognised in Government House, like Anglicare and the Melbourne Youth Orchestra, (whom we are fortunate to hear perform this morning). And those we have recently supported such as STREAT and Western Chances. Or of which I am patron, such as Ardoch and Berry Street.
In fact, the connection between Newsboys and Government House runs deeply. 
For many years the role of the President of the Melbourne Newsboys Club was held by the Governor's spouse. And then, for a decade from 1963 until 1974, Major General Sir Rohan Delacombe KCMG KCVO KBE CB DSO – the 20th Governor of Victoria – served as its President.
Indeed, the wife of Governor General Sir Reginald Alexander Dallas Brooks GCMG KCB CMG DSO, Lady Brooks, officially opened the holiday camp for the Society at Millgrove in 1950.
I would like to acknowledge the leadership of your Chairman, Mr Brind Zichy-Woinarski QC (who, unfortunately, cannot join us this morning), and Ms Sandy Shaw, CEO, who have continued to steer the Foundation with insight, vision and integrity.
The fact you have had only five CEOs in 125 years truly reflects the calibre and dedication of your leaders. I note that there are many family members here this morning of previous CEOs. A special welcome to you.
On behalf of all Victorians thank you for the care, goodwill and support afforded by Newsboys across the past 125 years, and into the future.
For every young life that you help to enrich, you help enrich our whole community.