Please note that due to COVID-19, there are currently no tours being held at Government House, or in the Gardens and Grounds.
Tours start at 11am and are free. Bookings are essential.
What is included in the tour
The gardens feature magnificent lawns, specimen trees surrounded by large beds of trees and shrubs, and the Peace and Prosperity Kitchen Garden. The gardens also feature ceremonial trees planted by members of the Royal Family and previous Governors.
What to expect
The tour goes for about one hour and you will need a general level of fitness.
There are some steps, small hills and uneven surfaces.
Bookings
While each tour caters for up to 30 people, there are no group bookings available.
Bookings close at 12 noon the day before the tour, or when the tour is full.
To book a garden tour online, please visit eventbrite and select your preferred date.
Garden tour dates 2020
20 February
19 March
16 April
21 May
18 June
16 July
20 August
17 September
15 October
19 November
17 December
On the day of the tour
Wear casual clothes with sensible footwear.
Bring photo ID (passport, drivers licence, student ID etc.,).
Check in at the Government House Gatehouse 15 minutes before the tour starts.
Entry will involve passing through a security checkpoint and bag inspection.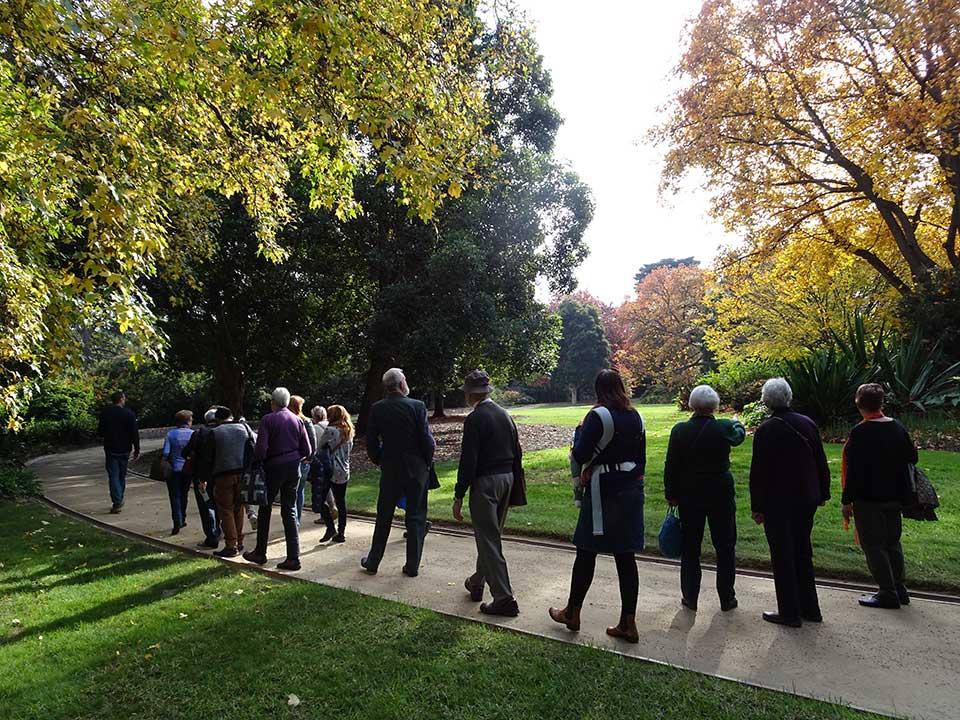 Getting there
Metro Tunnel disruption 
Check the Metro Tunnel website for transport disruptions as part of the tunnel works. 
Public transport
You are encouraged to take public transport:
Flinders Street Station is a 15 to 20-minute walk to Government House
Take the St Kilda Rd/Coventry St tram - routes 3/3a, 5, 6,16, 64, 67 and 72 - and get off at the Grant Street - Police Memorial stop
Parking
Parking is not available at the House. If you drive, there is metered parking on Linlithgow and Birdwood avenues.
Cancellations
Tours can be cancelled in extreme weather or for operational reasons. We will provide you with as much notice as possible.