What the tour includes
The tour is led by the National Trust and starts and ends at La Trobe's Cottage.
The tour of Government House includes the Ballroom, State Dining Room, State Drawing Room, the Billiard Room, the 19th-century kitchen, and the Hopetoun Stables.
Cost
Adult $18
Concession $13
Child $10
Entrance fees are used by the National Trust to maintain La Trobe's Cottage.
Book a tour
Tours are held each Monday and Thursday from 10am to 12pm.
You need to book at least two weeks ahead.
To book a tour, call the National Trust on 03 9656 9889 or email: bookings@nattrust.com.au.
On the day of the tour
Wear casual clothes with sensible footwear
Bring photo ID (for example a passport, drivers licence or student ID)
The tour starts at La Trobe's Cottage - check in at 9.45am
Entry will involve passing through a security checkpoint and inspection of bags at Government House.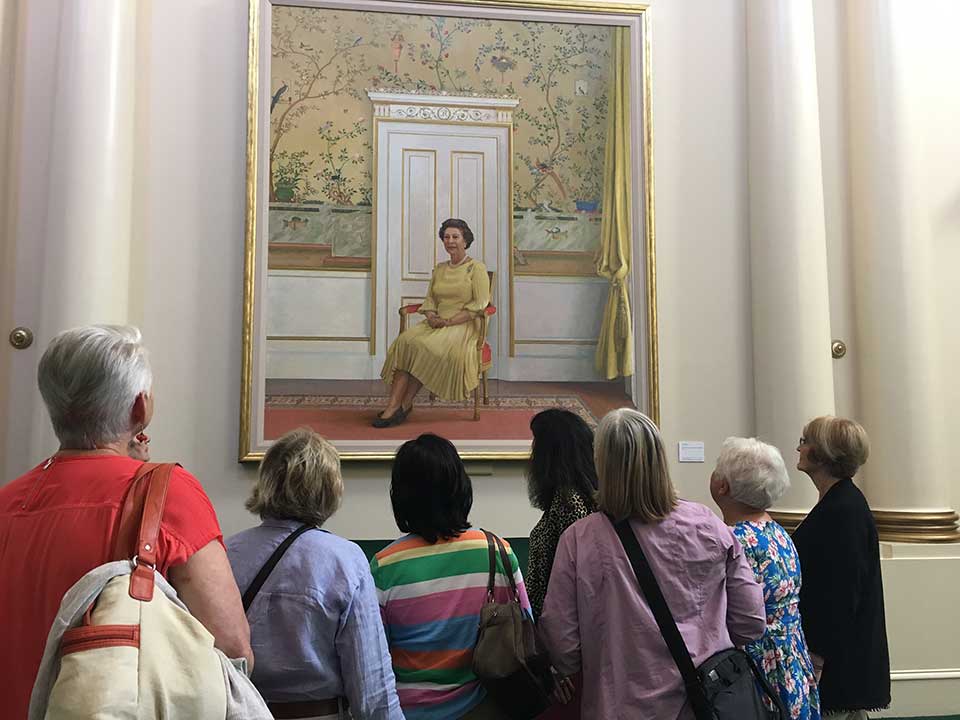 Where we are
Getting there
Metro Tunnel disruptions
Check the Metro Tunnel website for transport disruptions as part of the tunnel works.
Public transport
You are encouraged to take public transport:
La Trobe's Cottage is about a 30-minute walk from Flinders Street Station  
Take the St Kilda Road/Coventry Street tram - routes 3/3a, 5, 6, 8, 16, 64, 67 and 72 - and get off at the Domain Interchange/St Kilda Road. Then walk 600m along Dallas Brooks Drive to La Trobe's Cottage.
Parking
There is metered parking on Linlithgow and Birdwood Avenues, but there may be limited availability.
Cancellation of tour
Tours may be cancelled for operational reasons. If this occurs, the National Trust will give you as much notice as possible.
More information
Visit the National Trust of Australia website.