Feature Image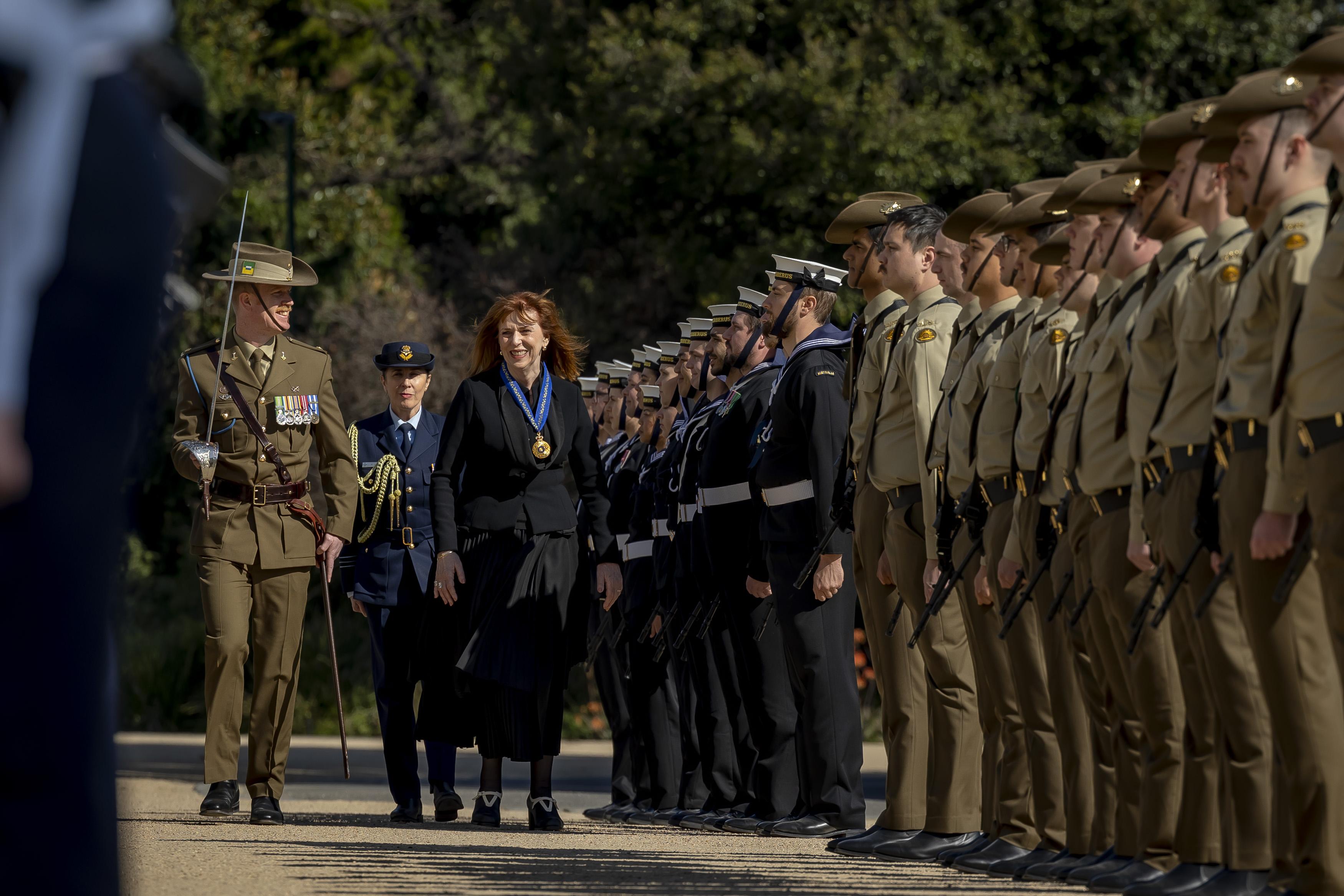 Introduction
Her Excellency Professor the Honourable Margaret Gardner AC has been inaugurated as the 30th Governor of Victoria.
Body
The 30th Governor of Victoria has assumed office following a ceremony at Parliament House on 9 August 2023.
Her Excellency Professor the Honourable Margaret Gardner AC has commenced a five-year term as Governor, following a career as an eminent academic and university sector leader.
During the ceremony, the Governor was formally introduced to the Premier, the office bearers of the Parliament of Victoria, members of the Cabinet, Chief Justice, Lieutenant-Governor and Senior Victorian ADF Service Officers.
The Premier of Victoria addressed those present, which included Members of Parliament, members of the Consular Corps, dignitaries and officials who were formally invited to attend in their capacity as representatives of the people of Victoria.
With the signing of the Oath Book and Proclamation, Professor Gardner was inaugurated in a ceremony that dates back to the appointment of Charles La Trobe as Lieutenant-Governor in 1851.
In her maiden speech, Governor Gardner expressed a desire to learn from the experiences of Victorians and uphold the democratic institutions of the State.
'Victoria is a place of many people and many voices where, by listening to the experiences of those voices, we can and shall grow wiser.

That is why, as Governor, I look forward to being part of the journey with the people of Victoria as our future unfurls.'
Read the Governor's full speech.
Following the Inauguration Ceremony, the Governor travelled to Government House, officially arriving at the residence for the first time as Head of State – with the Governor's Standard now flying on the Government House tower.
Accompanied by her husband Professor Glyn Davis AC, the Governor participated in a Smoking Ceremony held by Traditional Owners on the grounds of Government House, before taking part in a review of Australian Defence Force Tri-Service Guard, where she received the Royal Salute for the first time as Governor.
With the Governor's official program now commenced, she will be attending and hosting several events over the coming months, including the investitures for recipients of the Order of Australia King's Birthday list, Order of Australia Bravery Awards, Senior of the Year Awards as well as welcoming a several international delegations and Heads of Mission on their first official visits to Victoria.
Governor Gardner will also immediately commence exercising her constitutional responsibilities of chairing the Executive Council and giving Royal Assent to Bills passed by Parliament.
If you missed the inauguration ceremony, you can watch a recording of the event.