Feature Image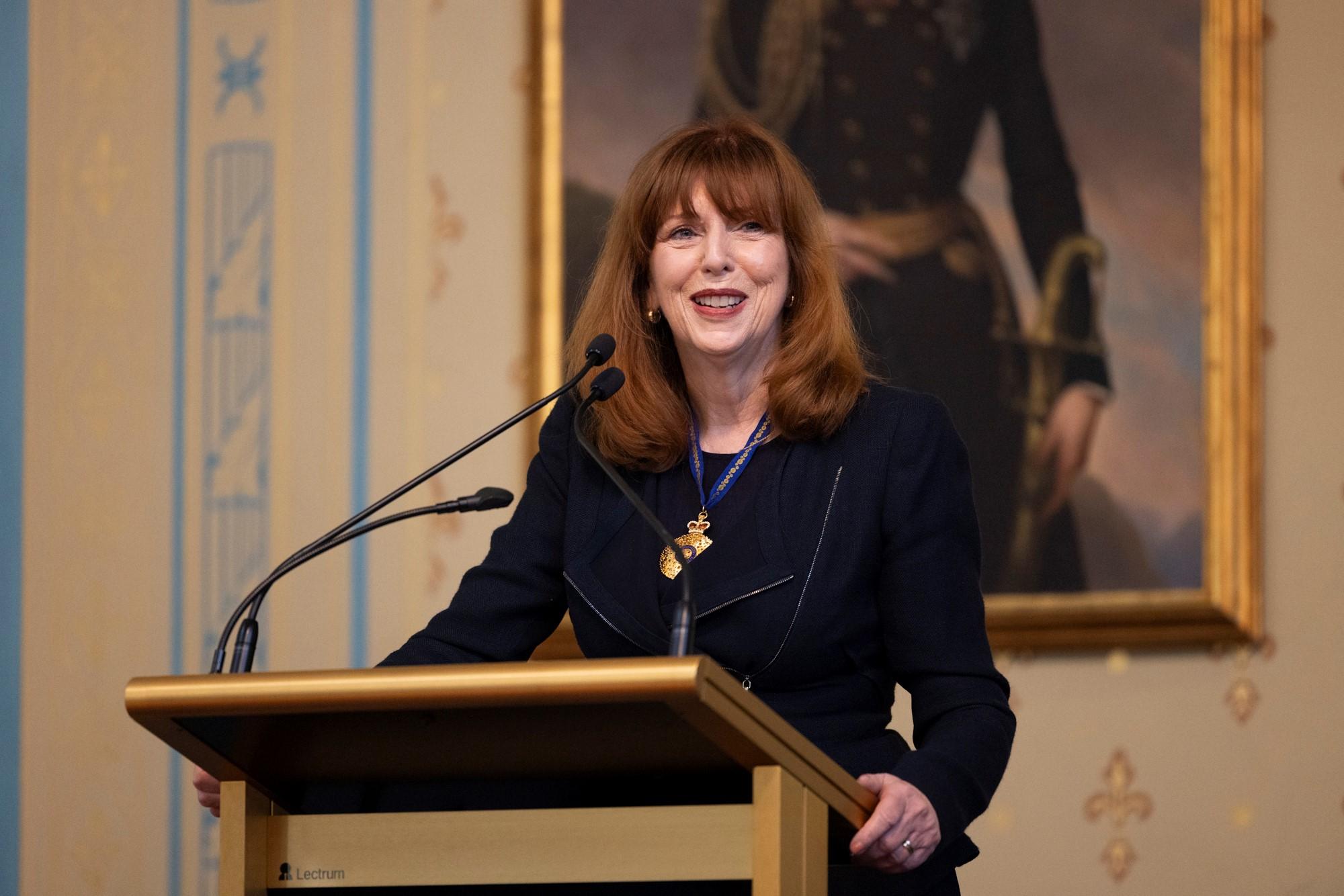 Introduction
Speech given by the Governor at the King's Birthday Investiture Ceremony.
Body
I begin by acknowledging the Traditional Owners of the lands on which this House stands – the Wurundjeri and Bunurong people – and pay my respects to their Elders, past and present.
It's a pleasure to welcome you all to Government House today.
When Gough Whitlam introduced these awards in 1975, he did so with a vision for modern Australia.
Aiming "to liberate the talents and uplift the horizons of the Australian people," the honours reflected his belief that we were "mature enough," to recognise the contributions of our own people, in our own way.
Since then, more than 40,000 Australians have received an Order of Australia Honours Award.
And, Victorian recipients have reflected the diverse population that calls this State home.
Today's recipients are no different.
Some of you represent communities almost as ancient as this land.
Others have only recently begun to call Victoria home.
Your awards represent the work undertaken in community sports clubs, performing arts centres, health services, local charities, education and research institutions and emergency services headquarters and in so many other places.
All of you represent something larger than yourselves and your awards speak to that larger purpose.
Following his nomination for an Australian Fire Services Medal in the 2022 Australia Day Honours, CFA volunteer John Clarke reflected on the meaning of these awards.
For John, his nomination was "not only a great honour for (him), but for all the people (he) worked with."
Importantly, these awards recognise your particular and singular achievements. But they also recognise the achievements of the community you represent.
Your achievements should be recognised.
Yet, listen to any interview with a recent nominee and they will tell you that what they have achieved would not have been possible without the support of others.
Thankfully, our honours system does not prevent many people, even those from the same organisation, community or team being nominated.
So, I'll take this opportunity to encourage you all to use this celebration of your contribution as inspiration.
To think of those people in your life whose work is yet to be recognised but "uplifts the horizon of the Australian people."
And to put their name forward so that we might celebrate and acknowledge their contribution as well.
Congratulations to all of you receiving an award today.
And, thank you to those representing that vital support network and particularly, those family and friends who are here to celebrate with you.
I congratulate those who have been recognised today and look forward to recognising their continuing contributions as well as those of others in the years ahead.